Preserving international strategic stability: commonality, comprehensiveness and cooperation
Share - WeChat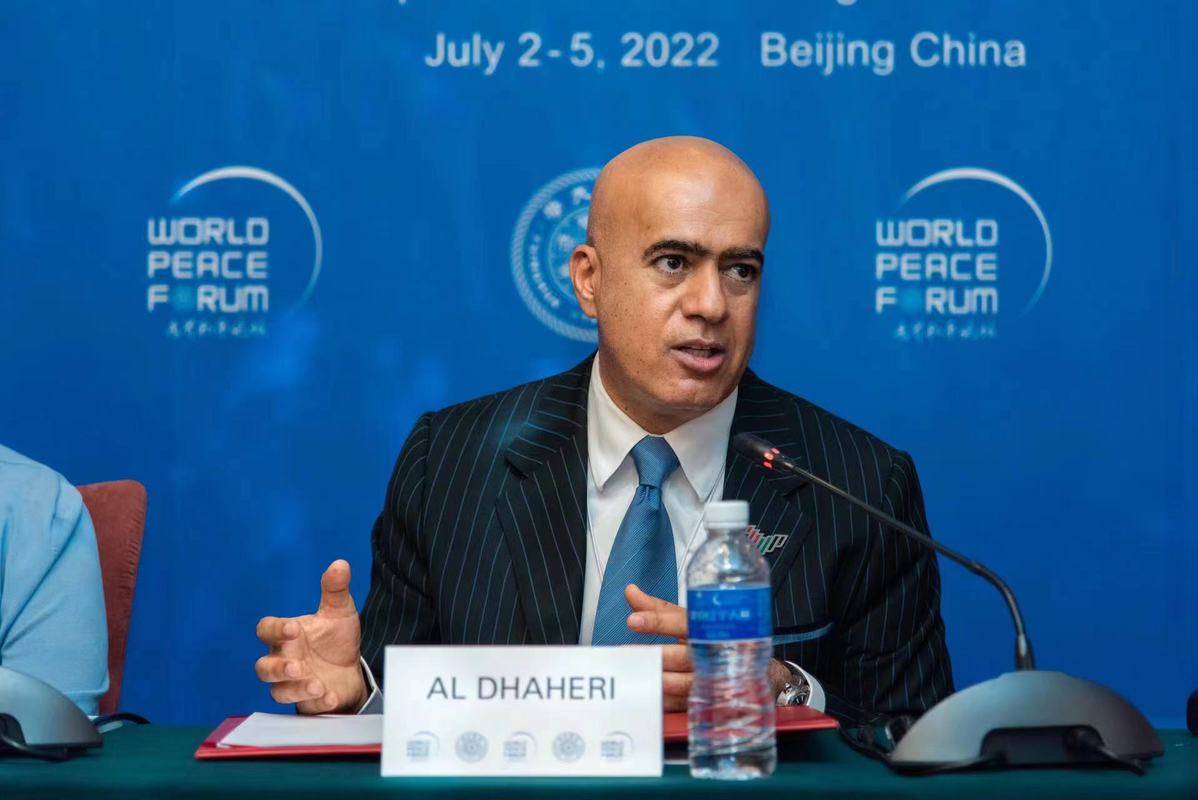 At present, the lingering global pandemic and ongoing regional conflicts have contributed to the destabilization of our global community. According to a recent report by the World Bank, these combined crises will result in an additional 75 million to 95 million people falling into extreme poverty in the course of 2022 .
Food and energy security have emerged as serious concerns, especially in countries with developing economies and fewer resources and reserves. Soaring food and fuel prices are the most impactful form of inflation for vulnerable people. While slower growth brings hardship to the most susceptible in society, the IMF predicts that global growth is projected to slow from an estimated 6.1 percent to 3.6 percent this year.
Indeed, multilateralism and international collaboration must be reiterated amid the unprecedented challenges we are facing. Countries around the world should remain committed to a shared vision of common objectives, comprehensive security and cooperation. The UAE is committed to promoting regional stability and prosperity as well as to safeguarding world peace. We are also firm believers in taking action to ensure our promises remain substantive. This year, the UAE serves as an elected member of the UN Security Council. Accordingly, we announced "Strong United" commitments for our term on the Council and urge others to join us in doing so as well.
Our "Strong United" concept, which includes securing peace, advancing inclusion, building resilience and spurring innovation, will guide the UAE's engagement at the UN Security Council throughout our term.
China is a permanent member of the Security Council and an influential global economy and power. Accordingly, it has leveraged its capabilities to continuously make positive contributions to the promotion of global development and the maintenance of world peace. As Comprehensive Strategic Partners, the UAE and China share similar development paths, concepts and goals. Our partnership can therefore serve as a model or reference point for developing countries to explore successful paths to modernization.
In recent months, President Xi Jinping urged countries around the world to embrace multilateralism and proposed a Global Development Initiative and a Global Security Initiative. These are China's two solutions to address our current and future international security challenges, with the ultimate aim of forging a world of lasting peace and prosperity.
These two propositions are in-line with the core values that the UAE holds dear: values of openness, inclusivity and cooperation. The UAE firmly believes that diplomacy and dialogue are crucial in solving the world's complex challenges. As our increasingly multipolar community seeks innovative solutions to new challenges, inclusiveness and cooperation are crucial for making true progress for stability and world peace.
As representatives of two major civilizations, the UAE and China have actively promoted peaceful coexistence with all countries around the world. The UAE looks forward to cooperating with our colleagues on the Security Council and the wider UN membership to build bridges, strengthen multilateralism and to enhance global collaboration. I look forward to contributing to a productive discussion with all of you here today.
The author is an ambassador of the United Arab Emirates to China.
The opinions expressed here are those of the writer and do not necessarily represent the views of China Daily and China Daily website.
If you have a specific expertise, or would like to share your thought about our stories, then send us your writings at opinion@chinadaily.com.cn, and comment@chinadaily.com.cn.
Most Viewed in 24 Hours
China Views