New milestone marked in HK
Share - WeChat Xi says 'one country, two systems' key to ensuring long-term prosperity, stability of special administrative region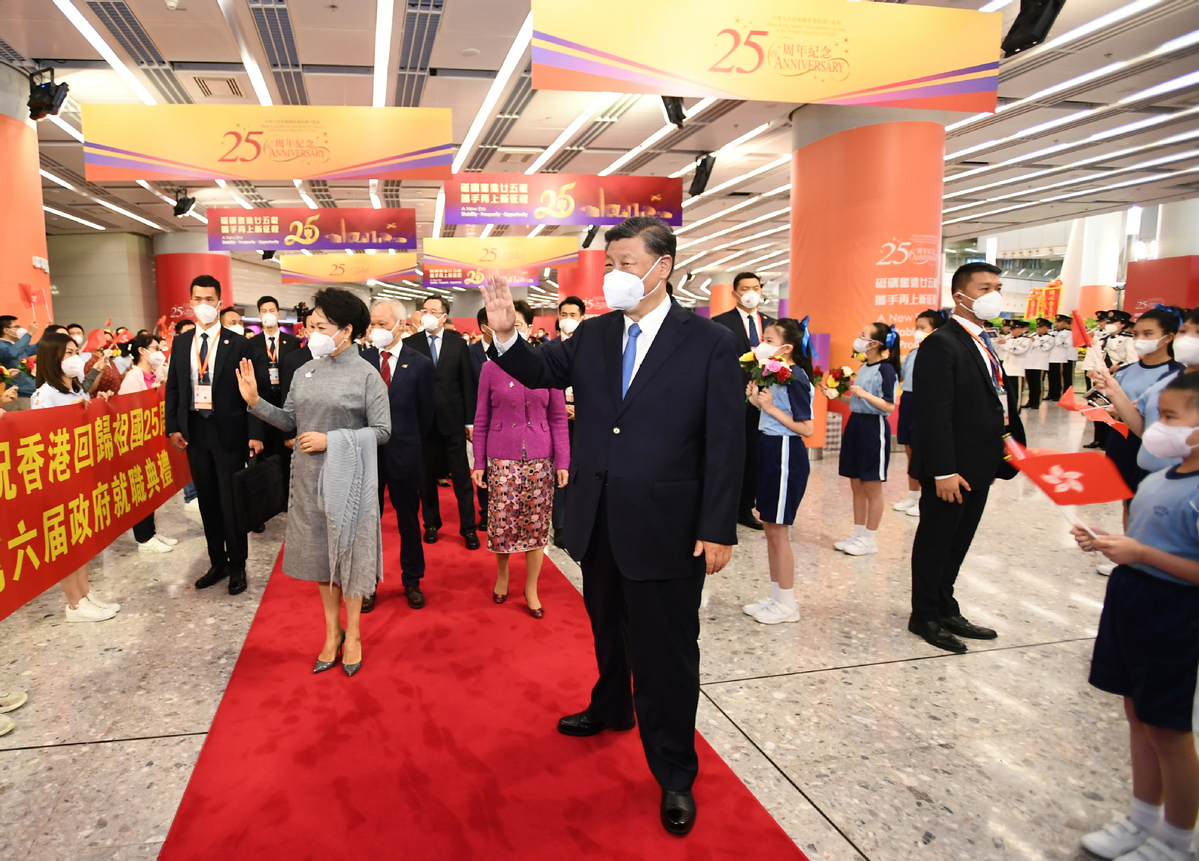 President Xi Jinping reaffirmed the significance of "one country, two systems" in ensuring the long-term prosperity and stability of the Hong Kong Special Administrative Region and the well-being of its residents as he embarked on a two-day trip to the SAR on Thursday.
Speaking upon his arrival by high-speed train at Hong Kong West Kowloon Station, Xi said facts have proved the strong vitality of "one country, two systems".
"As long as we adhere to 'one country, two systems' in an unwavering manner, the future of Hong Kong will be even better," he said, adding that it is a good system that can guarantee a good future with persistent efforts.
The president is set to attend a grand ceremony marking the 25th anniversary of Hong Kong's return to the motherland and the inauguration of the sixth administration of the Hong Kong SAR on Friday.
In the speech, Xi recalled his last trip to the city in 2017, when he presided over the city's 20th anniversary events.
"Over the past five years, Hong Kong has always been on my mind. My heart and the central government's heart are always with the Hong Kong compatriots," he said.