Making a 'dream' become reality
Share - WeChat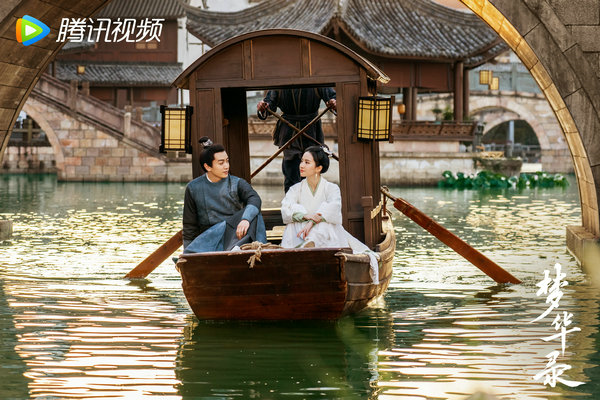 For most diehard fans, it's probably a dream moment to watch one's favorite movie or TV series alongside the stars who lead the production.
Interestingly, internet era makes this dream possible.
Recently, A Dream of Splendor — the highest-scored domestic costume drama on China's most popular review aggregator Douban this year — held a promotional event to gather the major cast stars to "accompany" the audience while watching the final eight of its overall 40 episodes online.
Starring actress Liu Yifei as a teahouse keeper and actor Chen Xiao as a royal secret agency's official, the romance centering on the two leads recreates the hustle and bustle of metropolis life during the Song Dynasty (960-1297).
The event contains two parts, introducing cultural highlights featured in the drama and having the stars interactively answer audience questions.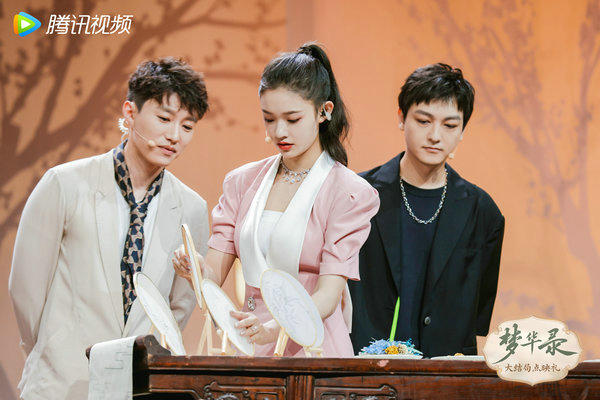 During the event, pipa (four-stringed lute) player Xia Yuyan used the traditional Chinese instrument to render the drama's theme song. Following Xia was Mo Hongyan, an expert in tea acrobatics, a thousand-year-old art practice where one paint patterns on the foamed surface of a cup of tea. Later, some actors shared their knowledge about how to hang scrolls of paintings, a prevalent lifestyle among refined scholars and well-educated households in the culturally prosperous Song Dynasty. In addition to all this, the actors also performed the art of arranging flowers.
With the rise of subscribers on major streaming sites, audiences not only care about the quality — in terms of narrating technique and acting chops — of the dramas, but also yearn for more diversified and interactive ways to watch the new content, thus pushing major streamers to be more creative in the formats of new episodes, according to some industry observers.

Most Popular