Inflation pressures weigh heavily on Asia
Share - WeChat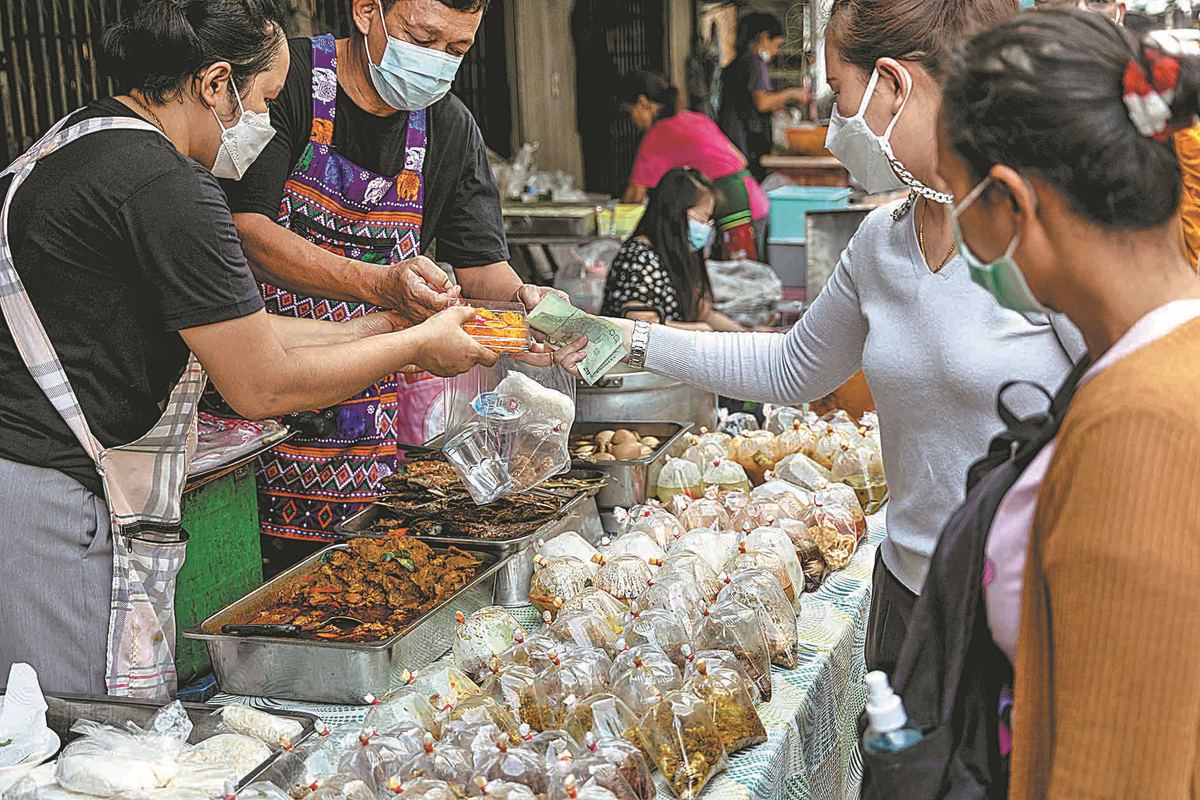 Latest US Fed rate rise does not ease pain of soaring prices, economists say
Hit hard by the COVID-19 pandemic and rising oil and food prices, Asia is experiencing a wave of inflation that will hurt livelihoods and the economy, according to experts.
The recent interest rate rise by the US Federal Reserve will likely exacerbate the situation, they said.
Rajiv Biswas, Asia-Pacific chief economist at S&P Global Market Intelligence, said, "Inflationary pressures in many Asian economies have risen during the first half of this year due to surging world prices for oil, natural gas and coal, as well as higher agricultural commodity prices.
"For companies, global supply chain disruptions are also contributing to rising price pressures for raw materials and components. Many Asian central banks have responded to rising inflation by tightening monetary policy during the first half of 2022."
Biswas said the pace of inflation varies widely across Asia, citing the 7 percent rate in India last month. Elsewhere in South Asia, vulnerable developing countries such as Pakistan and Sri Lanka already face social turmoil, due in part to rising prices.
A report by global financial services group Nomura said food inflation in India is expected to exceed 9 percent in the second half of this year. Economists also said India's wholesale inflation is running at its highest level for 30 years.
On June 21, the Bank of Korea said inflation in South Korea this year will possibly reach the highest level in 14 years. According to Statistics Korea, the nation's consumer prices rose by 5.4 percent year-on-year last month. Prices of agricultural and livestock products also rose sharply, with those for pork growing by 20.7 percent, while imported beef cost 27.9 percent more.
In Thailand, inflation is expected to rise from 4.9 percent to 5.9 percent this year, the highest level in 24 years, according to Siam Commercial Bank. Thai Commerce Minister Jurin Laksanawisit said on June 16 that the country would freeze the prices of 46 items, including instant noodles, vegetable oil and canned food, for the next 12 months.
Year-on-year inflation in Laos rose to 12.8 percent last month, the highest level for 18 years, according to the Lao Statistics Bureau, with the price of fuel surging by 92.6 percent, affecting production and living costs.
However, on average, Consumer Price Index inflation pressures in Asia are still moderate compared with those in the United States and European Union member nations. This is because China and Japan, with inflation rates of 2.1 percent in May and 2.4 percent in April respectively, account for about 70 percent of Asia's total economic size, Biswas said.
On June 15, the US Federal Reserve increased its benchmark interest rates by 0.75 percentage points, the third rise this year and the largest since 1994. Lili Yan Ing, lead adviser, Southeast Asia region at the Economic Research Institute for ASEAN and East Asia, which is based in Indonesia, said the rates are projected to stand at 3.4 percent at the end of this year, to 3.8 percent next year, 3.4 percent in 2024, and 2.5 percent in the longer term.
Lawrence Loh, director of the Centre for Governance and Sustainability at the National University of Singapore Business School, said that while the Fed rise is intended to lower the demand pressure of inflation, it also works the other way around, because raising interest rates increase costs for business.
"Because the US interest rate is the benchmark for almost the whole world, if it rises, every country will follow," he said, adding that such action results in higher financing costs.