Shell eyeing significant capture, storage market
Share - WeChat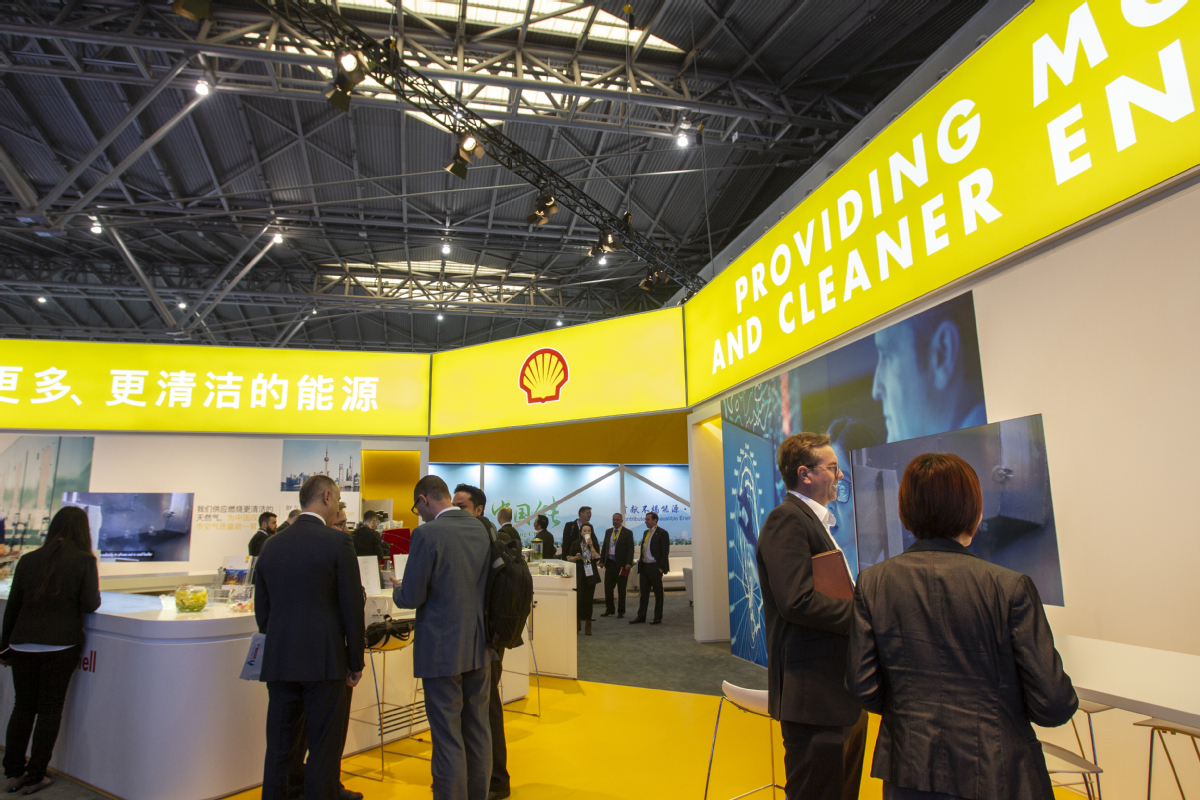 Eyeing huge potential in the carbon-storage sector in China, global energy giant Royal Dutch Shell vowed to further expand its presence in the country to tap the potential of carbon capture and storage sector in the country with local partners.
The company signed a memorandum of understanding with State-owned oil and gas giant China National Offshore Oil Corp, the Guangdong Provincial Development and Reform Commission and ExxonMobil on Tuesday to explore the feasibility of developing a carbon capture and storage (CCS) hub in the Daya Bay National Economic and Technological Development Zone in Huizhou, Guangdong province.
The project, which will be China's first offshore large-scale CCS hub, aims to capture up to 10 million tons of carbon dioxide per year, help reduce significant CO2 emissions from the zone and serve the decarbonization needs of enterprises in the area, said the company.
"China has an ambitious decarbonization path-from about 10 billion tons of CO2 emissions a year to net-zero within around 30 years," said Jason Wong, executive chairman of Shell Companies in China.
"China will also need to actively remove emissions. This makes CCS an essential part of the solution for China to achieve a carbon peak by 2030 and carbon neutrality by 2060. We are keen to collaborate with partners to help accelerate the development of CCS in China and make contributions to China's carbon targets."
China, with an estimated 2,400 gigatons in storage capacity, has significant geological potential for storing carbon, second only to the United States. It currently has more than 40 carbon capture, utilization and storage (CCUS) pilot projects with a total capacity of 3 million tons with many of these projects being small developments linked to enhanced oil recovery that will need to significantly scale up over the next four decades, said Shell.
In a net-zero emissions energy system, a little more than 1.3 Gt of CO2 per year will need to be captured and permanently stored by 2060. This means CCUS capacity will need to increase more than 400 times in the next four decades, it said.
While this is technically possible, as many of the CCUS technologies in China are close to or have already reached commercialization, the main challenge lies in creating conditions to support substantial investment in large-scale CCUS, particularly as a solution to industrial decarbonization.
An analyst said fossil fuels still play a key role in both developing or developed countries, as renewable energy still cannot replace the traditional fuel in the mid or short term.
However, given that China aims to achieve a carbon peak by 2030 and carbon neutrality by 2060 and countries across the globe are also striving for carbon neutrality, the key to tackle the problem lies in the technological breakthroughs of CCS and CCUS, said Luo Zuoxian, head of intelligence and research at the Sinopec Economics and Development Research Institute.
Luo said CCS offers a way to reduce emissions from sectors that are hard to decarbonize.
Oil companies across the globe should further step up research and investment in CCS and set up demonstration projects, which will not only expand their own business but also help them become sustainable in the long run, he said.
Shell said that following the MOU, the parties concerned will seek to conduct a joint study to assess the technical solution, develop a commercial model as well as work with the government to develop enabling policies.
"The surging demand for CCS in China provides Shell with a substantial opportunity to grow its sectoral decarbonization business," said Anna Mascolo, executive vice-president of Shell Emerging Energy Solutions.
"To that end, Shell has been proactively working with CNOOC and other partners to evaluate the Daya Bay CCS Hub, not only to secure the option to reduce emissions from our expanding Nanhai petrochemical plant and other industrial players in the area, but also to help integrate and scale up Shell's growing low-carbon energy offerings in the country."