Novel method for desert control keeps sandstorms in check
Share - WeChat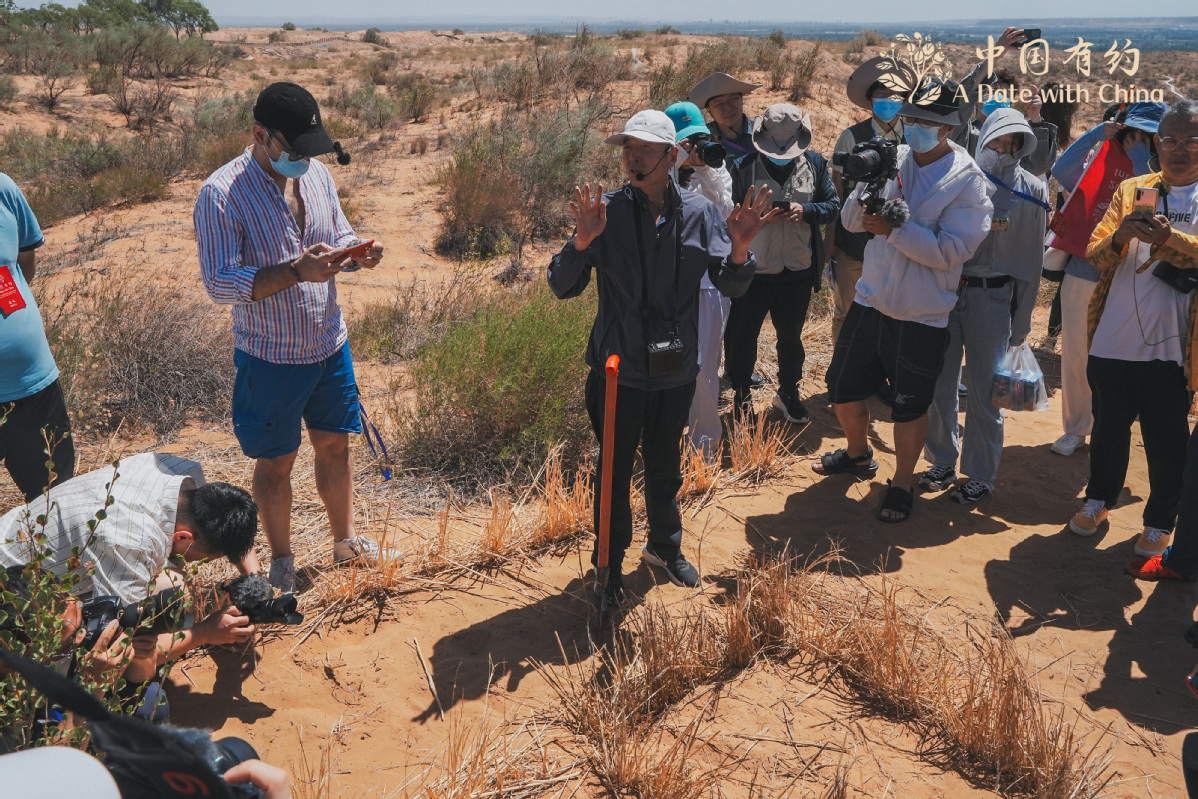 "Wow...," a media group surrounding Tang Ximing murmured, while carefully looking at him show how to make a straw checkerboard on a dune at Shapotou in Zhongwei, a northwestern Chinese city, on Monday morning. (Watch video)
It's not the way he made straw checkerboards that amazed the people there so much, but the precision with which he intuitively did it -- the checkerboard made under his foot is exactly one meter on each side as if he had measured it.
This reminds me of a phrase which went viral during this year's Beijing Winter Olympics — "My eyes are the ruler" — meaning a professional can measure as well as a highly calibrated machine. Thirty years spent fighting desertification has taught Tang everything there is to know about straw checkerboards.
"The length of straws should be no shorter than 60 centimeters," Tang continued. "Double it over, then plant it in the sand down to about 10 to 15 centimeters, and leave the rest above ground."
"Don't make the bundle of straws too thick, or it will be difficult to tuck it under the sand," added Tang, demonstrating to participants on the "A Date with China" tour how to construct straw checkerboards using a special tool.
Zhongwei, located in the mid-west of Ningxia Hui autonomous region, lies on the southeast border of the Tengger Desert, China's fourth-largest.
Zhongwei has a total land area of 17,000 square kilometers and a desert area of 3,740 square kilometers. The city was once one of the most prone to severe sand disasters in the country.
To solve the problem once and for all, the city's residents — Tang included — developed the straw checkerboard method to control sandstorms and stabilize the dunes.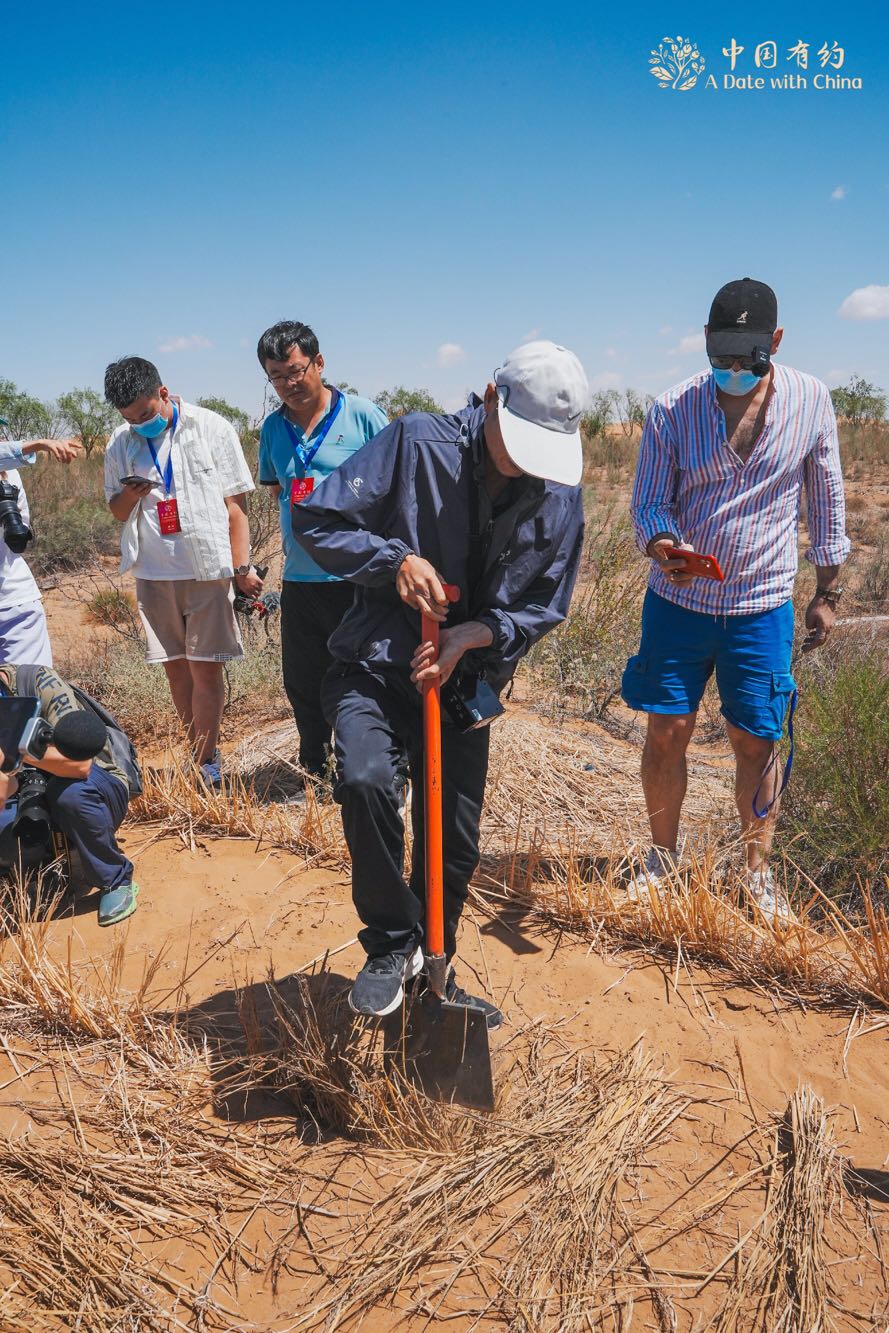 Tang is the head of a tree farm in Zhongwei. One of his proudest achievements is a machine that can plant seeds in the desert with a higher survival rate and lower labor costs.
After more than 60 years of hard work, Zhongwei has built forests for ecological protection and the ecological economy, developed showpiece agriculture, cultivated a photovoltaic industry as well as desert tourism, stopping the encroaching desert and turning what was dead space into an oasis.
Zhongwei has controlled about 1.5 million mu (100,000 hectares) of the desert, making the Tengger Desert retreat by 25 kilometers, according to local government data.
Shapotou, a national five-A level tourism site and desert reserve, was granted a Global 500 Roll of Honor for Environmental Achievement award by the United Nations Environment Programme in 1994, thanks to the world-famous straw-checkerboard method.
"A Date with China" 2022 international media tour kicked off in Northwest China's Ningxia Hui autonomous region on Saturday.
The tour will take foreign media correspondents in China, foreign internet celebrities in China and Chinese journalists to experience a digital, beautiful and happy China. "A Date with China" in 2022 is a three-leg media tour. The first leg includes Ningxia Hui autonomous region and Anhui province.