US Supreme Court strikes down NY law restricting gun-carry
Share - WeChat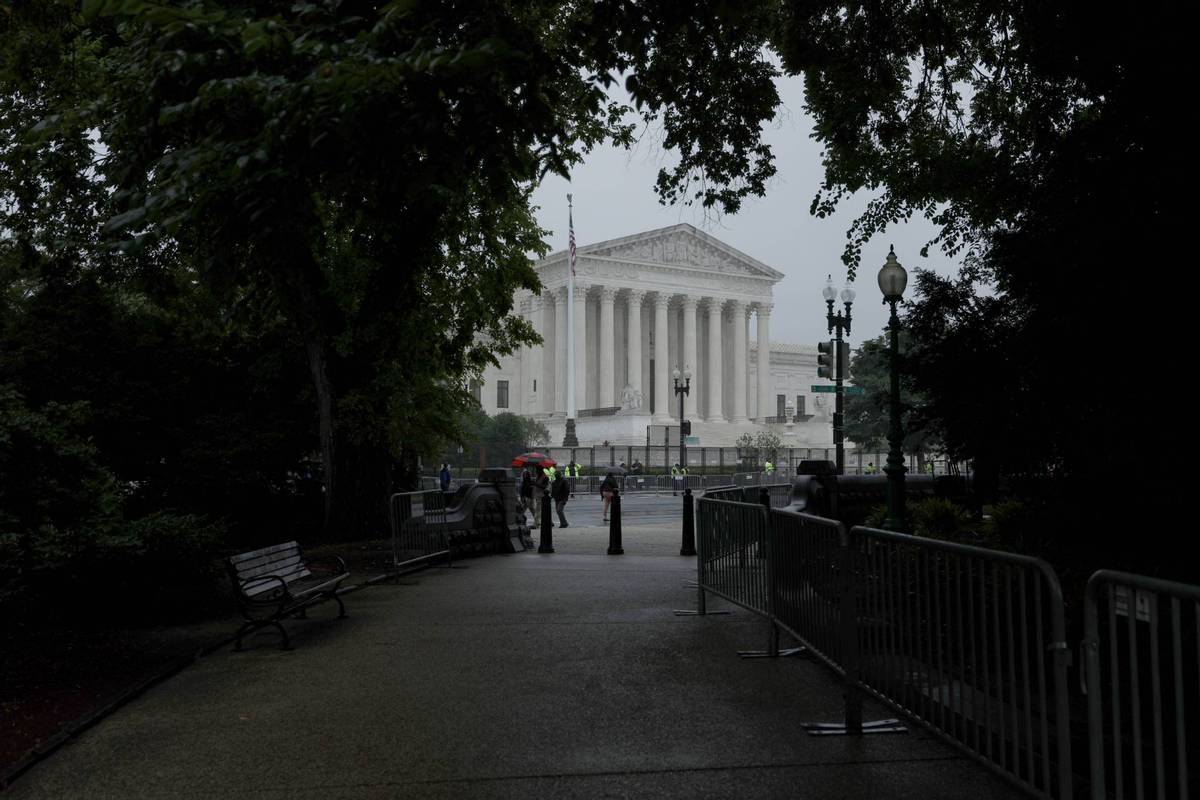 The US Supreme Court on Thursday struck down New York's 109-year-old law that placed strict limitations on the carrying of concealed firearms outside the home for self-defense, a ruling that wasn't unexpected but likely will reverberate across the nation and could expand gun rights in states with similar laws.
The 6-to-3 ruling waded into the heated debate regarding people's individual constitutional right to keep and bear arms, particularly in public. The court's three liberal judges dissented.
The ruling came as the Senate was close to passing a bipartisan gun-safety package after a spate of mass shootings across the US this year.
Justice Clarence Thomas argued that any limitations on carrying guns outside of the home was in conflict with the Second Amendment. He wrote that the amendment protects "an individual's right to carry a handgun for self-defense outside the home".
"That right is not a second-class right,'' he added. "We know of no other constitutional right that an individual may exercise only after demonstrating to government officers some special need."
Approximately a quarter of the entire US population lives in states that could be affected by the ruling. Justice Thomas wrote that California, Hawaii, Maryland, Massachusetts, New Jersey and Rhode Island have similar laws to New York.
New York Governor Kathy Hochul branded the decision "shocking". New York City Mayor Eric Adams and a host of other New York politicians said it will make the city "less safe".
Hochul said that the ruling came at a painful time as New York was still mourning the deaths of 10 black people who had been killed in a mass shooting at a supermarket in Buffalo by a white supremacist.
"We do not need people entering our subways, our restaurants and movie theaters with concealed weapons. We don't need more guns on our streets," she said.
President Joe Biden said he was "deeply disappointed'' by the ruling. He urged states to enact their own laws to curb gun violence.
Thomas said that states still have the right to ban guns in "sensitive places" such as schools, government buildings, polling places and courthouses. But he warned that "expanding the category of 'sensitive places' simply to all places of public congregation that are not isolated from law enforcement defines the category of 'sensitive places' far too broadly."
Thomas said that "there is no historical basis for New York to effectively declare the island of Manhattan a 'sensitive place' simply because it is crowded and protected generally by the New York City Police Department".
Justice Stephen Breyer, writing on behalf of the dissenting judges, cited the 277 mass shootings in the US this year as a reason for his opposition.
"Many states have tried to address some of the dangers of gun violence just described by passing laws that limit, in various ways, who may purchase, carry or use firearms of different kinds," he wrote. "The court today severely burdens states' efforts to do so."
Breyer said the ruling was unclear on where it was safe for people to carry a firearm: "What about subways, nightclubs, movie theaters and sports stadiums? The court does not say."
New York state's gun law, which had been in effect since 1913, was one of the strictest in the nation. It had required people wanting to carry a concealed handgun in public to demonstrate "proper cause" to get a license to do so. But the justices said that requirement violates the Second Amendment right to "keep and bear arms".
New York state also issues unrestricted licenses allowing a gun owner to carry a firearm anywhere, but they are mainly for hunting, target shooting or to be used in between a place of business and home.
The challenge to New York's law came from the New York State Rifle and Pistol Association (NYSRPA), a firearm advocacy group, and Robert Nash and Brandon Koch.
Nash and Koch filed a lawsuit because they were denied licenses in New York, suggesting that "the state makes it virtually impossible for the ordinary law-abiding citizen to obtain a license".
However, they were authorized to carry guns for target practice and hunting away from populated areas, state officials told the Supreme Court. Koch was allowed to carry a gun to and from work.
Tom King, president of NYSRPA, praised the ruling.
"The lawful and legal gun owner of New York state is no longer going to be persecuted by laws that have nothing to do with the safety of the people and will do nothing to make the people safer," King said in a statement.