Shanghai nets range of multinationals
Share - WeChat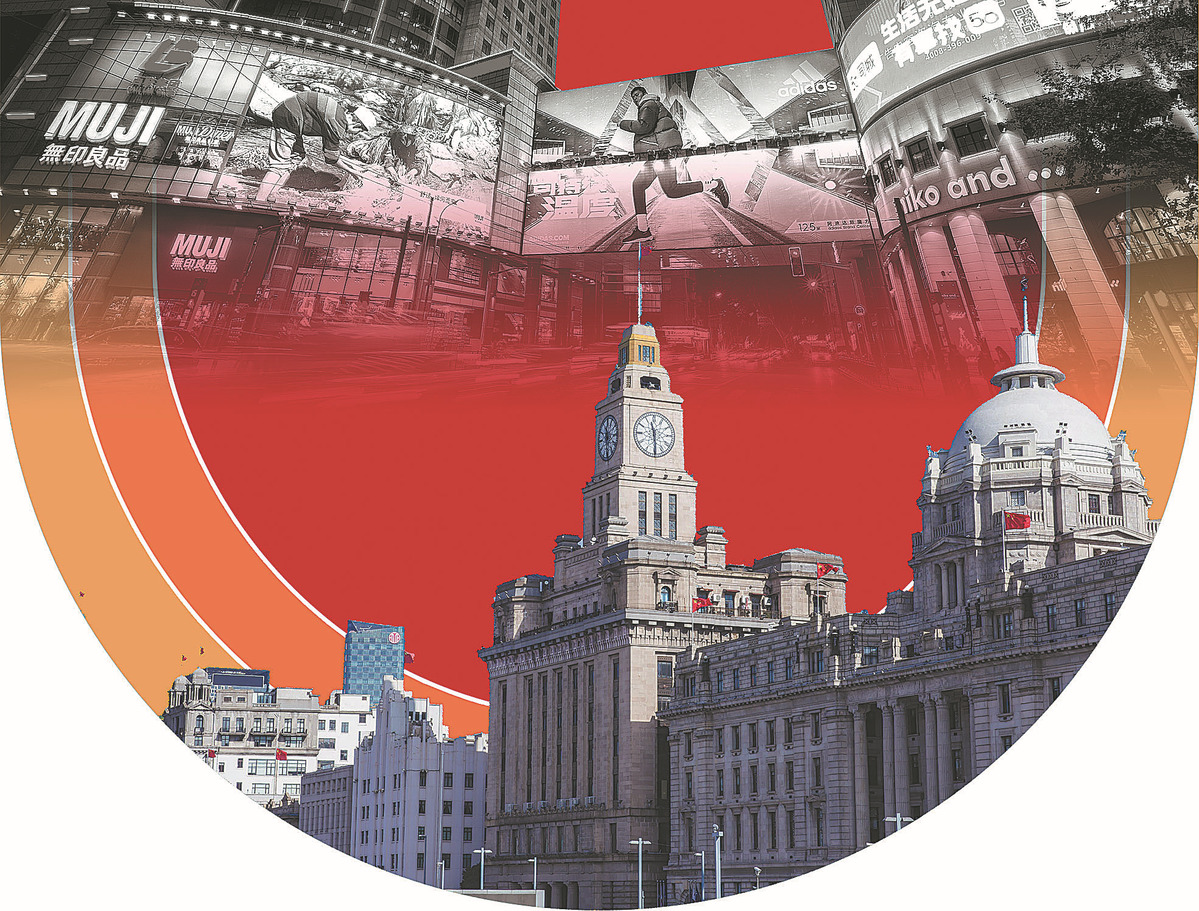 Enterprises attracted by investment potential in financial hub
The Chinese team at German chemicals maker Covestro is making every effort to land a major investment project for Shanghai.
The team, which has examined every detail of the project, is planning a videoconference between the city's leaders and Covestro's global CEO to discuss it, according to Holly Lei, senior vice-president of Covestro Group and president of Covestro China.
She added that the team is working flat out to push the group's headquarters into awarding the project-details of which have not been disclosed-to Shanghai.
"The city is extremely important for us. It is our home, where we have the Shanghai integrated site, the company's largest site worldwide, as well as an Asia-Pacific research and development center," Lei said.
Covestro is not the only company to view Shanghai as an attractive proposition.
On June 15, the municipal authorities certified 30 regional headquarters for global corporations and 10 research and development centers in Shanghai, indicating the city's pulling power as an investment destination for multinationals, despite the impact of the recent COVID-19 outbreak locally.
Such companies' confidence is based on their development and the financial hub's growth in past decades.
Fujiwara Kentaro, CEO of Shiseido China, said, "The Shanghai municipal government has been fully supportive of efforts to restore our business after the outbreak. With China now Shiseido's largest overseas market, we remain optimistic regarding the nation's economic outlook and market potential."
In recent years, the Japanese cosmetics giant has seized opportunities to explore the Chinese market and deepen its local innovation capability.
By launching its third China Innovation Center at Oriental Beauty Valley, one of China's largest cosmetics and health industrial hubs, located in Shanghai's Fengxian district, Shiseido is committed to strengthening its research and development, or R&D, and innovation tailored for the Chinese market.
Eddy Chan, senior vice-president of FedEx Express and president of FedEx China, said, "Over the years, the Chinese government and the Shanghai municipal authorities have always provided a prime business environment for foreign enterprises, and Shanghai has witnessed many milestones achieved by FedEx in its development in China."
The company opened the FedEx Shanghai International Express and Cargo Hub at Shanghai Pudong International Airport in 2018, Chan said. The center is not only an important facility for FedEx in the Asia-Pacific region, but also the largest of its kind at the airport. It also enables greater access to the company's global network for customers in eastern China, particularly those shipping goods to the United States and Europe.
After the recent COVID-19 outbreak, FedEx resumed operations in Shanghai at the start of this month, fully supporting the local authorities' efforts to contain the disease.
"We are positive about China's business environment, and we are fully confident in Shanghai's economic development and investment outlook," Chan said.
Together with the city's rapid recovery from the outbreak, multinationals' confidence in Shanghai is based on the city's achievements.
In 2020, the metropolis basically became a global center for economic, financial, trade, shipping and technological innovation. It is now on its way to further strengthening four major functions: allocating global resources; initiating technological innovation; leading development of high-end industries; and becoming an opening-up gateway. These functions are in line with requirements stressed by President Xi Jinping during his visit to Shanghai in November 2019.