Tech firms eye more new blood to tap digitalization
Share - WeChat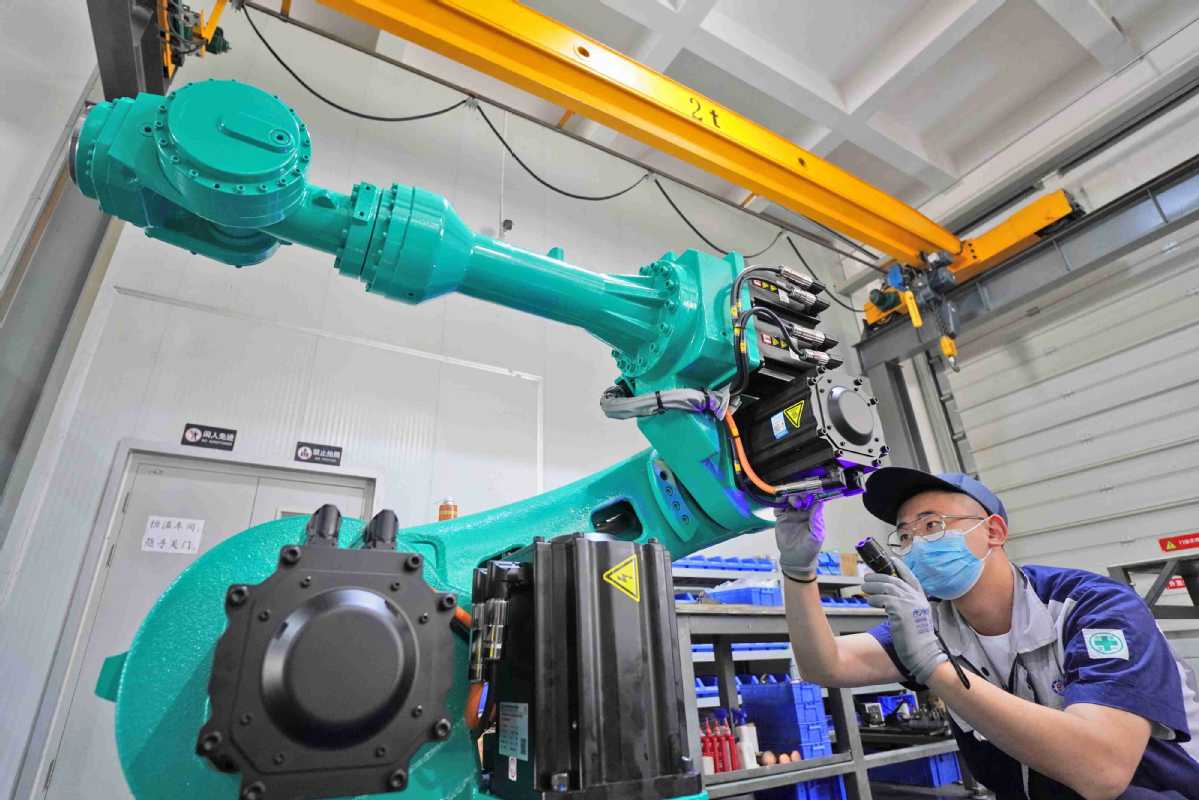 The technology industry will remain dynamic in terms of recruitment and will be the largest recruitment market in China in 2022, as enterprises in various sectors are speeding up their digital transformation and development of digital technologies, which leads to surging demand for related talents, said a report released by Hays, a global professional recruiting group.
"The COVID-19 pandemic has accelerated digital transformation," said Jessica Wang, managing director of Hays China. "A new technological revolution driven by digitalization is emerging and has become a key force in pushing forward digital transformation across sectors."
Digital transformation is active in finance, pharmaceuticals, consumption, manufacturing, education and real estate, with demand for talent continuing to rise, Wang said.
The recruitment in China's technology sector is expected to remain robust buoyed by favorable policies, digital transformation and positive salary increment expectations, the report said.
It pointed out that the demand for talent in sub-sectors, including information technology, artificial intelligence and digital transformation will continue to rise, and professionals with outstanding skills will maintain strong bargaining leverage for high salaries in the recruitment market.
The application scenarios of computing and internet technologies are becoming more extensive and complicated along with technological advancement. In addition to acquiring traditional skills in software development, cybersecurity and big data, technology professionals are now required to have a deep understanding of subdivision, policies, and project and personnel management in the business chain, it said.
Hays observed that companies will increase investment in building data platforms to develop the next generation of smart businesses. It is particularly evident in industries such as life sciences and financial services, where recruitment for positions such as data architects, data scientists and data analysts is on the rise.
"Whether on the Chinese mainland or in Hong Kong, almost all industries will need more technological talent in the upcoming years to help companies accelerate digital transformation, and this process has already started," Wang said.
According to Hays, the digital transformation of enterprises is based on the evolution of business transformation. Through improved data technology, companies can establish digital connections between enterprises and users or among different ecosystems and eventually increase enterprise operation efficiency and business value creation.
The report also noted that professionals on the Chinese mainland and in Hong Kong hold overall optimistic attitudes toward future salary increments, whether staying with their current company or joining a new company, and more than 80 percent of interviewees believe that their salaries will continue to increase.
More than 1,000 professionals and senior executives from the Chinese mainland and Hong Kong were interviewed from January to March.
"In comparison, respondents on the Chinese mainland have higher expectations for future salary increases, reflecting that tech industry professionals on the Chinese mainland are more optimistic about the general economy and the employment market," said Wang.
The macroeconomy has been affected by the COVID-19 pandemic, changing policies and regulations, and external uncertainties, Wang said, while noting that even though the technology sector is facing periodic staff fluctuations, such as the layoffs in some internet giants, overall recruitment still maintains growth momentum based on the survey.
Hays believed that the new regulations on data security and data compliance will regulate the technology industry in the long run. Moreover, it is vital for traditional enterprises to utilize their long-accumulated data in a legal, compliant and efficient manner to build company development strategies.
"In the short term, the shortage of 'compound talent' and the insufficiency of data security and compliance talent will remain the focal point of the industry," Wang said. "However, with the continuous development of the technology industry, improvement of education programs, and the transformation of talent in different fields, we are optimistic that the talent supply shortage will be resolved shortly."
Michael Tao, chief information officer of Zoetis Greater China, a leading animal health company, said, "Affected by the COVID-19 pandemic, more and more companies are willing to invest in additional resources to seek digital solutions. Through digital platforms, companies can integrate the upstream and downstream links of the industrial chain to improve their operational efficiency and unleash business potential."
For companies undergoing a digital transformation, it is critical to have talent that can master the technology and understand the business, and are engaged in marketing, finance and other vertical fields, he added.
Elaine Chan, data science and management director at insurance company AXA Hong Kong and Macao, said in general, the Chinese mainland has relatively more inclusive regulations and policies allowing valuable data insights to be exploited systematically from diverse and large amounts of data collection within the local digital ecosystem.
Data visualization will be a key trend in the coming years, Chan said, adding candidates proficient in data visualization will stand out in the job market, bringing higher clarity and transparency to management teams as they dive deep into data implications and insight discovery in a business context.