Support welcomed for platform economy
Share - WeChat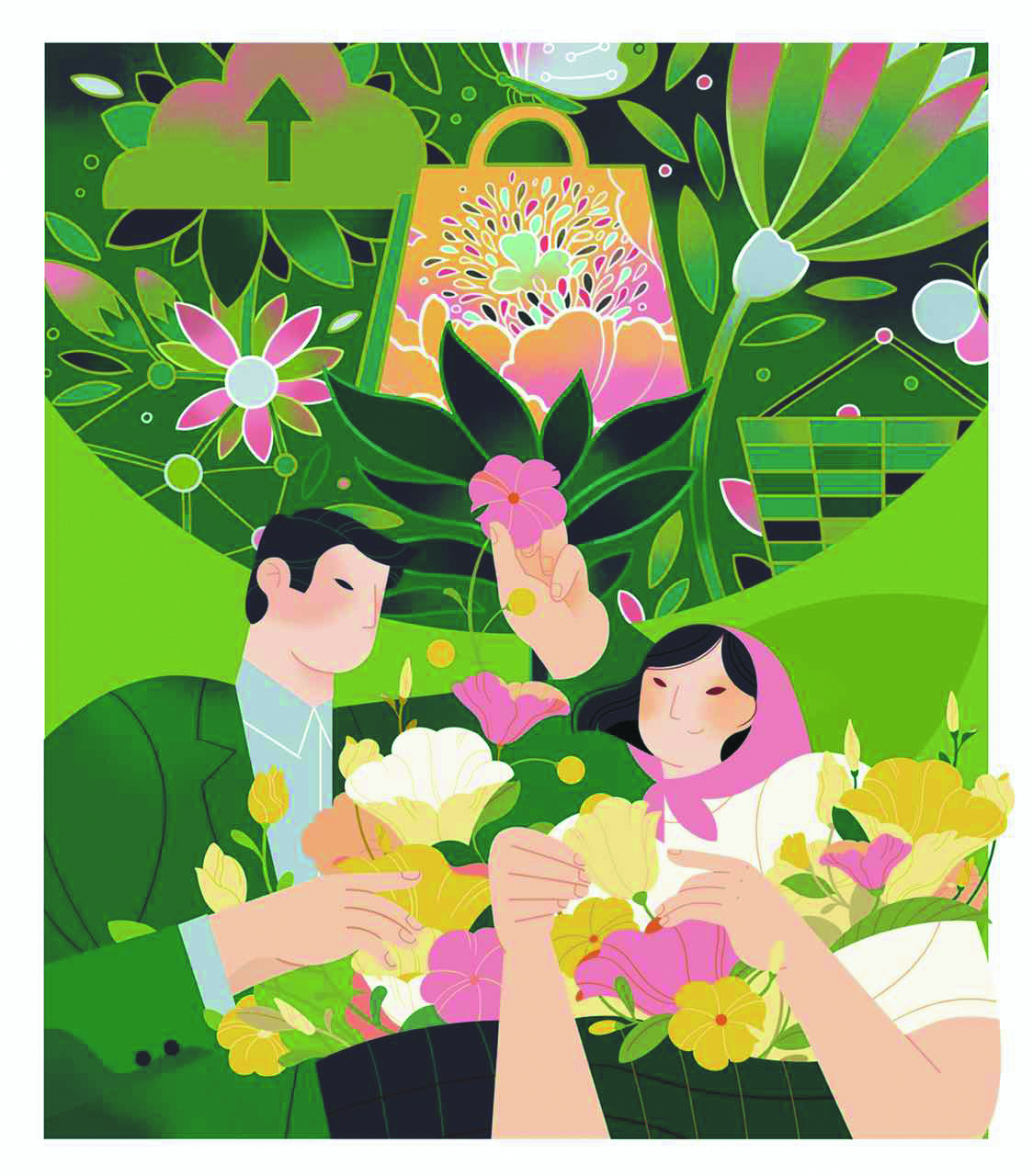 Top leadership's efforts expected to put growth on right track
China's emphasis on bolstering healthy development of the platform economy is expected to help boost innovation and revitalize enterprises, stabilize market confidence and foster high-quality economic development, according to industry analysts.
The platform economy refers to the transition many leading companies worldwide are making from mainly offering products to mostly providing digital platforms that allow consumers, entrepreneurs, businesses and the public to connect, share resources, and sell products or services.
Regulations covering the platform economy are expected to be normalized and enforced in a standard, transparent and predictable manner, the analysts said, adding that such an economy plays a vital role in boosting economic growth and employment amid mounting downward pressure.
Shi Hongxiu, a professor of economics at the Party School of the Central Committee of the Communist Party of China, also known as the National Academy of Governance, said, "The central authorities' support for the platform economy is conducive to shoring up market expectations and confidence."
The orderly and healthy development of the platform economy has great significance in promoting economic recovery in general, injecting new momentum into consumption growth, providing more flexible job opportunities, and ensuring people's livelihoods, Shi said.
More efforts should be made to improve regulatory methods and enhance supervision by establishing a system suitable for a modern market economy that would make oversight more transparent and scientific, Shi said, adding that the principle of the rule of law will also be followed.
Platform technologies should be taken into account regarding output, which would lead to a major upgrade in production factors, Shi added.
In March last year, President Xi Jinping, also general secretary of the CPC Central Committee, stressed efforts to promote regulated, healthy and sustainable development of the platform economy at the ninth meeting of the Central Committee for Financial and Economic Affairs, which he heads.
It was decided at the meeting that to build its competitive strengths, China would establish and improve the platform economy governance system, giving equal importance to development and regulation amid efforts to boost fair competition, oppose monopolies, and prevent the disorderly expansion of capital.
According to industry experts, there is a big overlap between healthy development of the platform economy and effective supervision of capital.
In an article on major theoretical and practical issues concerning China's development published in the mid-May issue of Qiushi Journal, a flagship magazine of the CPC Central Committee, Xi stressed the need to understand the nature of capital and its laws of behavior. The article called for capital's positive role to be put into play under the conditions of a socialist market economy, while effectively reining in any negative effects.