Jakarta-Bandung HSR No 4 casting yard completes box girders erection
Share - WeChat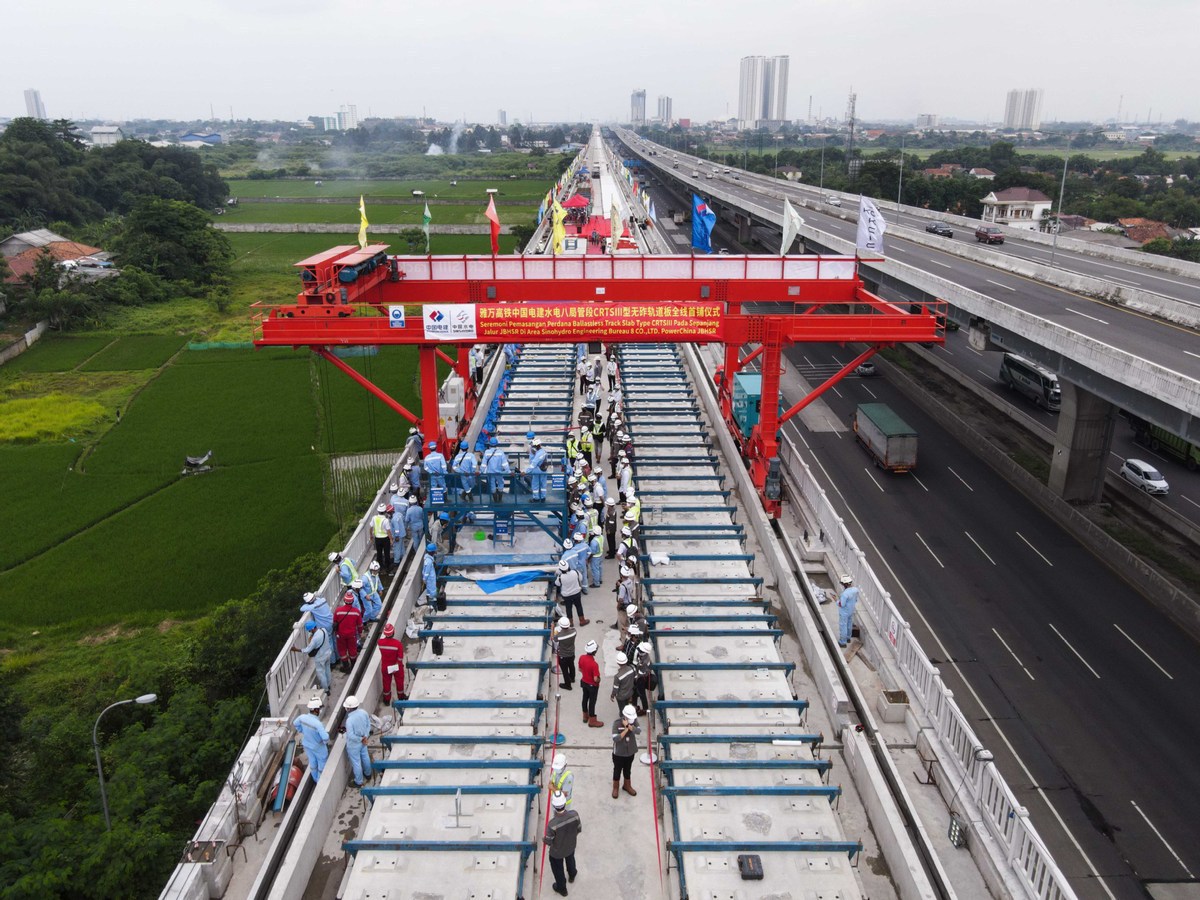 JAKARTA -- The No 4 casting yard of the Jakarta-Bandung High-Speed Railway (HSR) on Monday completed the erection of 981 box girders as originally planned, marking a stage victory for the casting yard.
With a total length of 142 km, the Jakarta-Bandung HSR has three casting yards, among which the No 4 casting yard was constructed by the China Railway No 4 Engineering Group.
The casting yard is the birthplace of the first overseas girder of China's high-speed railway construction. It undertook the task of building 981 box girders according to the original construction plan.
After finishing the task, the No 4 casting yard is now actively providing support for the construction of the box girders in the direction of Jakarta in accordance with the latest plan.
With a design speed of 350 km per hour, the railway built with Chinese technology will cut the journey between Jakarta and Bandung, capital of Indonesia's West Java province, from more than three hours to around 40 minutes.