Digital finance, platform economy guide future development
Share - WeChat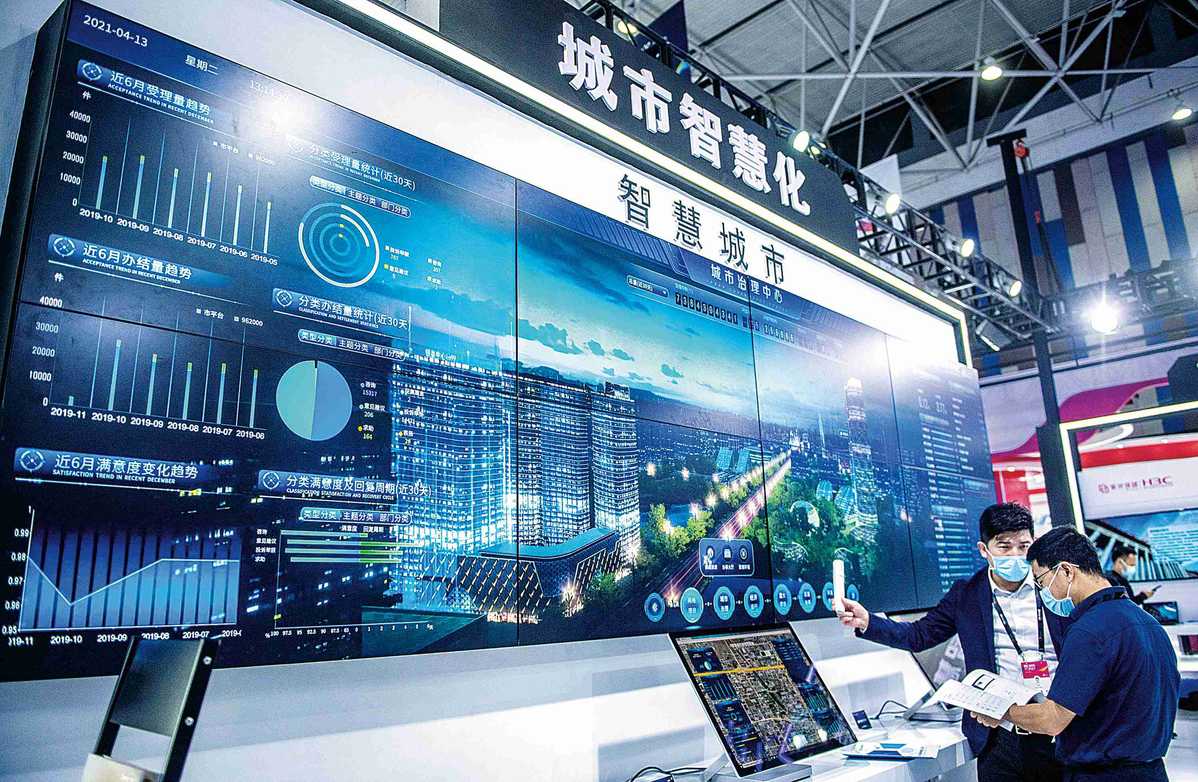 The platform economy, as an economic activity that leverages digital technologies, has had a positive impact on the financial sector as well as economic growth. Platforms and digital technologies have solved many of the challenges facing the financial system, especially in inclusive finance.
China has seen momentum in developing mobile payments, online investment, big tech credit and digital currency, which all play a significant role in driving inclusive finance. These areas are expected to play a critical role in the country's future economic growth.
To begin with, the platform economy has a great impact on the financial sector, which can be narrowed down to "three increases and three decreases".
The "Three increases" means that the platform economy has helped "increase business scale, improve efficiency as well as user experience". As the platform can offer services to many customers at the same time, costs are minimized so overall efficiency will naturally be enhanced.
Digital platforms also offer personalized services. With technological advances, these services will be much smoother, more convenient to use and more popular among consumers.
Just imagine, if mobile payments fail, users are less willing to use them. If 2G communication technology was still in use today, online payments and other web-based activities would be very inconvenient. Technological advances have therefore continuously improved the overall user experience.
The "Three decreases" refers to "reducing costs, lowering risks and minimizing contact". In terms of risk control in particular, user data accumulated by the platform will be very helpful to identify risks in advance.
Based on the above changes, digital platforms will also have a certain impact on the rules and even laws of economic activity and exchanges. It will make users more reliant on the platform itself, but the platform will also be closely related to the economy.
China first embraced the internet in 1994, which gave birth to the first internet company-Yinghaiwei. Since then, a group of internet giants like NetEase, Baidu, Alibaba, Tencent and Sina have emerged.
At present, the country's platform companies have developed quite well and are comparable to leading foreign internet heavyweights, thanks mainly to improvements in digital technology, market-oriented reforms, the large population and relatively independent market conditions.
However, the development of the country's digital economy also needs regulations, especially when it comes to personal data protection. Some platforms collect and analyze data illegally, which violates privacy and harms consumer interests.
This is also why in the past year regulators have taken a series of measures to oversee platforms. Such efforts aim to drive the platform industry to develop in a more standardized manner. From this perspective, the country's platform economy has broad development prospects.
To elaborate further, finance is an indispensable part of economic development. The biggest problem in the current financial development is information asymmetry, which can easily lead to serious systemic risks. An important function of the financial system is to reduce the degree of information asymmetry and improve the reliability of transactions, or what we call "inclusive finance".
Inclusive finance is increasingly playing a more critical role in China's economic development. On the one hand, the nation's economic growth has been very successful in the past years with an average annual GDP growth of over 9 percent. But there are many gaps between regions, problems with income distribution and operating environments for small and medium-sized enterprises.