Pursuing creativity
Share - WeChat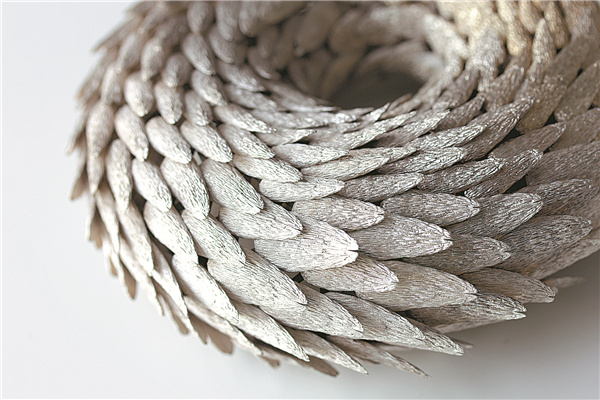 "He told me that he spent the first three years learning to produce various tools of carving technology during his apprenticeship," recalls Han. "It is incredibly intricate. A little too much strength can ruin an entire piece." In 2021, the artist became the winner of the "ingenuity of the hand" award founded in 2019 by China and France cultural exchange organization Yishu 8 and the China Soong Ching Ling Foundation's Golden Phoenix fund to help support handicraft art. Last year, 14 artists were nominated in the competition and four stood out, including Han.
"Through his work, Han has displayed his talent and his personality. He has an attitude about his design, which makes him promising," says Feng Mai, a professor at the Central Academy of Fine Arts, who recommended Han and his works for the Yishu 8 award.
As the award winner, Han won the opportunity to spend three months in Paris as part of an artist-in-residence program of Cité internationale des arts (an artists' residency founded in 1965 and which encourages cross-cultural dialogue and provides a place where artists can meet with the public and other professionals) from January to March, working with artists and scholars, as well as holding his exhibition. He visited museums, such as Musée Rodin, the Louvre, Musée Galliera and galleries.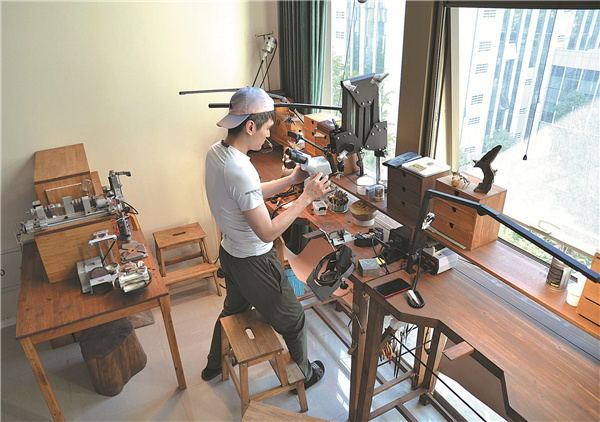 "There are many artists working at the Cité internationale des arts, such as musicians, writers and designers. In the day time, I could hear music everywhere and during the night, especially the weekend, artists party together until midnight," says Han. Han had the opportunity to interact with artists in France and held an "open studio" event for the public and professionals to show his work.
"I displayed some jewelry I made in 2021 and some fragments that I made in Paris, which I was still working on. With the support of 3D, I could show people the complete versions when I finish them," says Han. "It was a trip full of inspiration and ideas, which you will see through my pieces."