China's push for education equality
Share - WeChat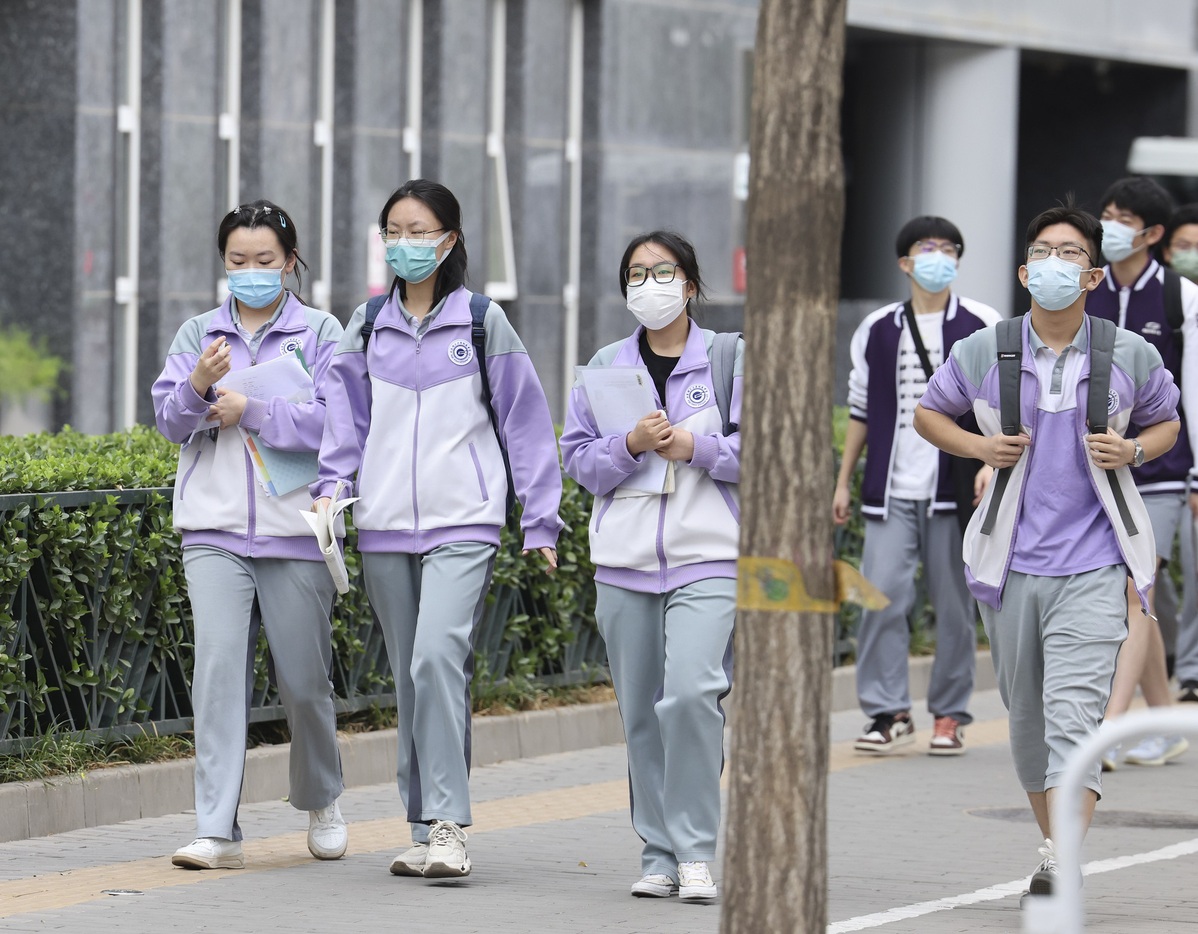 This year a record 11.93 million Chinese students are taking the National College Entrance Exam. The exam, otherwise known as the "gaokao," is traditionally renowned for its highly competitive nature.
The unprecedented numbers participating in the "gaokao" proves education is highly respected amongst all classes in China. I've seen waves of working class and rural students enter higher education, thereby transforming generational outcomes while adapting to the realities of the Chinese economy where mechanization and robotics change the nature of work.
China has been consistently investing in education and infrastructure over the last few decades. These factors have led to foreign capital flocking to China. I mention infrastructure along with education because these two factors cannot be separated. As China upgrades its infrastructure, which is dependent on technological capacity, it must also do the same for education.
Today, China's former problem of illiteracy has been mostly tackled.
In global terms and taken as a whole, Chinese students do well. However, when taking a deep dive into China's education system, there are huge challenges that demand huge reforms. For example, inequality in accessing good education exists in several forms, such as the rural-urban divide.
Access to a first-rate education, along with upgrading China's education system, is inseparable from China's dream of building a modern socialist country. Educational equality matters because, in practical terms, it increases democratic outcomes and enhances the individual – the source of value and the creator of technology – which China's socialist future is predicated on. Furthermore, the dream of educational equality, shared by Confucianists, conforms to China's historical ambitions too.
If you were to make the above case for educational improvement in China you would be "preaching to the choir." In 2019, China released its Education Modernization 2035 plan. China aims to establish a modern education system by achieving universal attendance in quality pre-school education, improving vocational training, developing disabled youth, and establishing an education management system that includes the participation of the whole of society rather than just the government.
Already, there have been a number of measures that work towards this goal. There is now the understanding that in order to build well-rounded graduates, the heavy school workloads – which have led to problems such as sleep deprivation – need to be curbed. However, this burden reduction should not come at the expense of succumbing to banal market pleasures.
In terms of reducing workloads, the power of private education – which preyed upon the fears of Chinese parents' concerns for their children's educational outcomes – was curbed in 2021. In the same year, national guidelines were introduced to recalibrate classes to suit individual students and reduce the heavy homework burden. This has led the Ministry of Education to issue a notice to halt paper assignments for first and second graders while paper assignments for higher grade students must be able to be completed within one hour.
Of course, more free time, in the hands of the undisciplined, could be just as problematic as too much homework. Market forces, seeking profit over principles, aim not only to gain from parents' fears of their children's future, they also seek the commodification of childhood by preying on the insecurities and immaturity of youth.
Consequently, by law, Chinese minors can only game online for three hours a week while restrictions have been placed on celebrity culture which can exert a negative influence on social values and affect the physical and mental health of youth. To fill the free time, Chinese schools are increasingly focusing more on sports, the arts and after-hour activities that develop curiosity such as magic classes.
Within schools, there is a quiet revolution taking place to achieve equality and excellence. Education standards are being unified so that rural and urban school infrastructure, technology and teaching are standardized. The standard teacher-to-student ratio is 13.5 students per teacher, and through the circulation of teachers between rural and urban schools, teaching standards will be raised.
Already, university majors related to big data and AI are the most popular and China produces more tech graduates than any other country. However, to further build on this success, the goal is to make pre-university education technology-driven, push creative learning over rote learning, and integrate business skills to make learning more practical for China's innovative future.
Looking at the task ahead, transforming China's education system into one that is tech-driven, focused on creative learning, and which provides equal access to both rural and urban students by 2035 will require enormous resources and drive. However, just like China's greening of its cities and its modern infrastructure development – which came about within an unprecedented timeframe, due to China's pragmatic needs and principles – there is no other way. Simply put, China must put people-centered education above market-driven desires for profit.
Keith Lamb is a University of Oxford graduate with a Master of Science in Contemporary Chinese Studies. His primary research interests are China's international relations and "socialism with Chinese characteristics."
Most Viewed in 24 Hours
China Views