Performing arts take road to recovery
Share - WeChat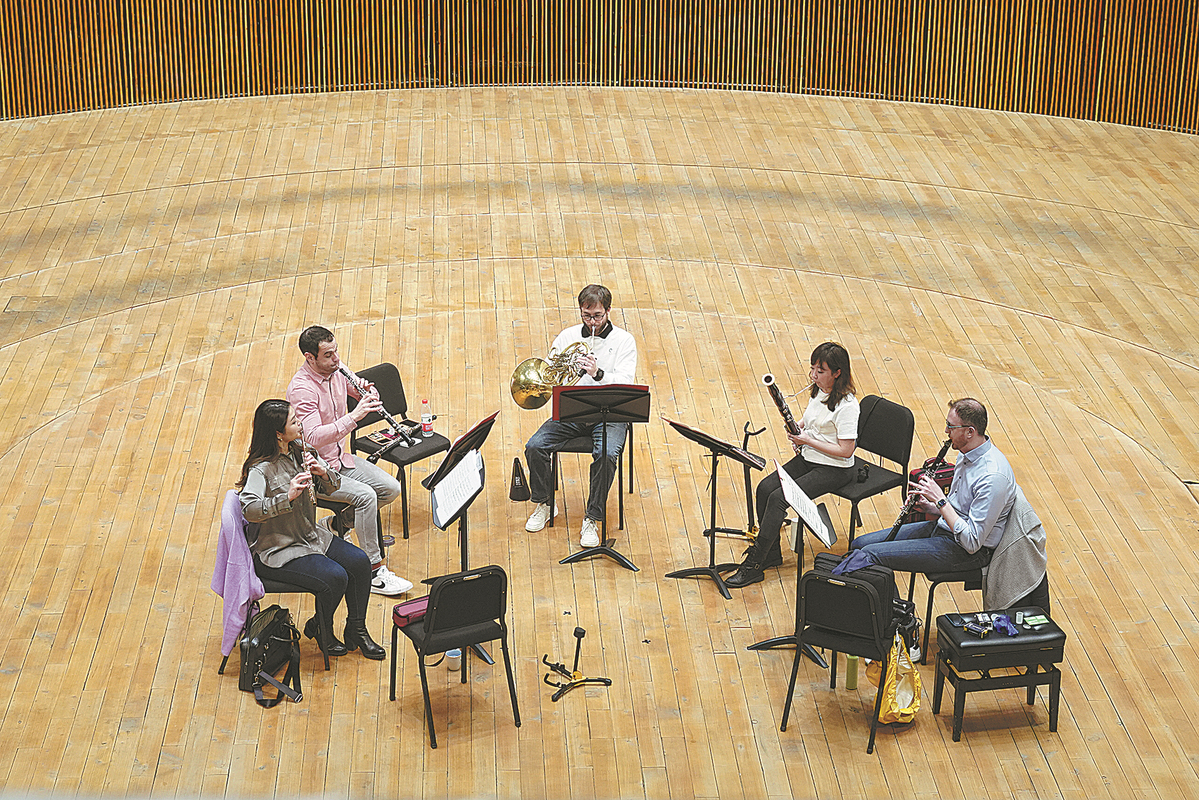 Emotional night
Violinist Ma Weijia said: "It was a long time since we had performed together. It was a very emotional night for all of us. We returned for rehearsals on June 1, but due to the outbreak, no one was 100 percent certain that the concert would take place. However, I could sense that the musicians and the conductor were ready for the performance."
The orchestra rehearsed each day from June 1 to Saturday. On Sunday afternoon, the musicians performed the two Beethoven symphonies, and again a few hours later during the livestreaming concert.
Ma said: "Although there was no audience sitting in front of us, we were extremely nervous before the concert, which we knew would attract a large number of views. I understand that we were the first performing arts group in Beijing to stage a live concert in the city since the recent COVID-19 outbreak. It was inspiring and exhilarating for the musicians and the audience."
From April 30 to May 12, Ma was quarantined at a Beijing hotel after becoming a secondary close contact of a patient who tested positive for COVID-19.
Not knowing what to expect, he packed everything he could think of before heading to the hotel. The first things on his list were his violin, music scores, books, tea and a teapot.
He quickly adapted to life in quarantine, playing his violin for four hours a day, undergoing daily temperature checks and nucleic acid testing in the morning, contacting his family and friends online, reading books, and drinking tea.
"It's definitely been a difficult and stressful time because our lives have been significantly affected by the virus," Ma said.
"However, being isolated in a small hotel room for days on end was not so bad. I used the time to do things I like, and I could concentrate on them without any distractions. It was like meditation. As a violinist, the stage is my life. The pandemic has taught me to love the stage more than ever before.
"I guessed that we were going to perform the first concert after life in Beijing returned to normal. I knew it would be Beethoven, because his music always gives people hope and strength. Although he composed these works a very long time ago, they are still relevant to us now, especially when we experience difficult times."
As entertainment venues gradually reopen, art troupes are making a return nationwide. The NCPA has updated its June performance schedule, including classical music concerts and ballet. On Thursday, the National Ballet of China started a 10-day run of three works-Dunhuang, an original Chinese ballet, and the classic Western productions Onegin and Giselle.