Timber rafts preserve ancient tradition in Jilin
Share - WeChat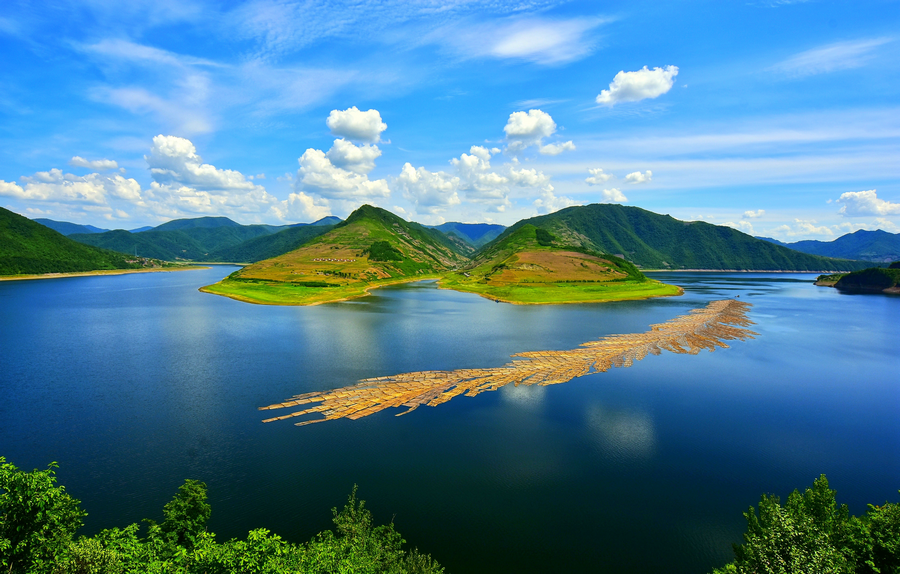 As summer begins, a group of workers has assembled tree trunks to create a long raft and are floating down the Yalu River in Jilin province to revive the ancient tradition of timber floating.
The skills can be traced to as early as the Spring and Autumn Period (770-476 BC). The practice brought wealth to many villages along the river. Raft-makers sent wood from the forests to outside regions. A raft could travel 40 kilometers per day on the river and could take months to arrive at a distant destination.
Over time, timber floating was gradually replaced by trucks and trains. However, some people continue to use the method because of its lower cost and ability to preserve the integrity of the wood. They can transport long trees on the river without cutting them shorter.