UN leaders: Chinese companies crucial to global sustainability
Share - WeChat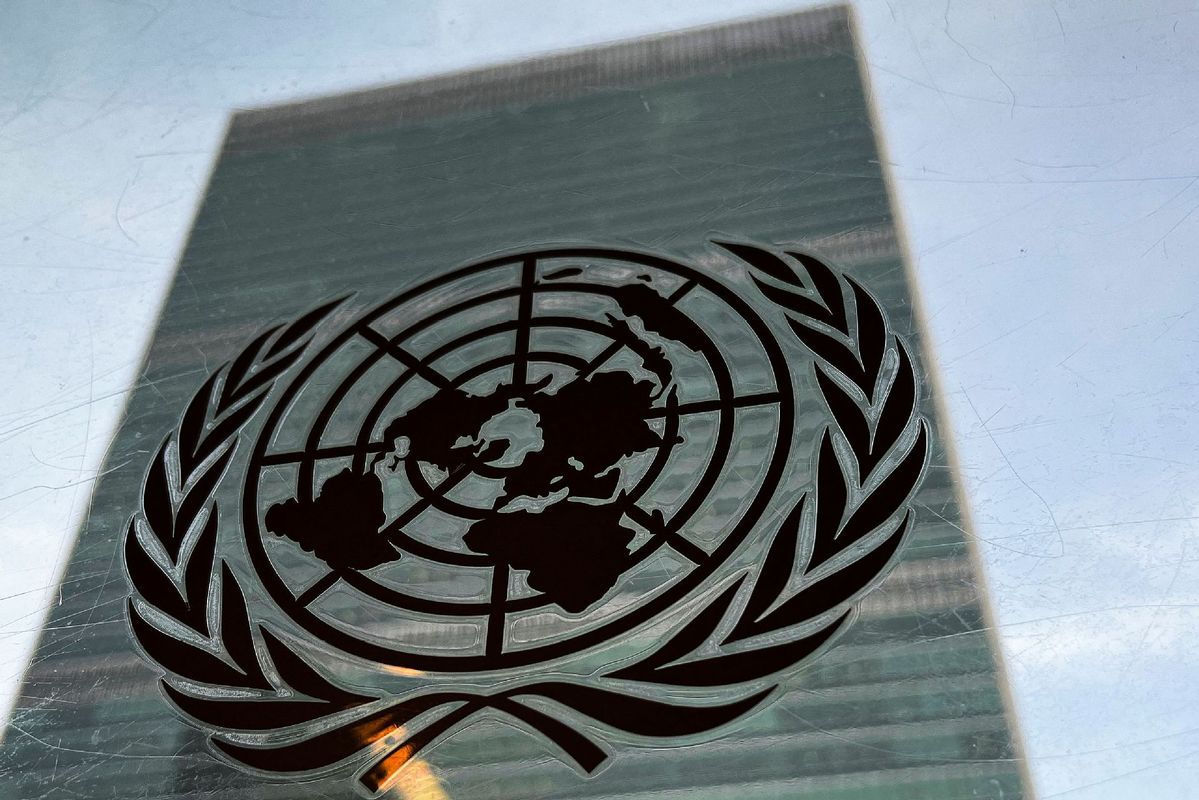 Chinese companies are playing an increasingly valuable role in the global community's collective efforts to achieve sustainable development, said speakers at an international conference.
"The Sustainable Development Goals (SDG) cannot be achieved without China and the engagement of Chinese companies," said Sanda Ojiambo, assistant secretary-general and CEO of the United Nations Global Compact (UNGC) during her opening remarks at Wednesday's "China Town Hall", a part of UNGC's 2022 Leaders Summit.
The summit is the world's largest convening of sustainable business leaders, with thousands of representatives from the United Nations, governments, business, civil society, academia and various other sectors for a two-day conversation on sustainable development.
Founded in 2000 by then-United Nations Secretary-General Kofi Annan, the UNGC has become the world's largest corporate sustainability initiative, counting more than 15,000 participating companies and 3,000 non-business entities across 162 countries.
The China-focused plenary session is titled "Sustainable, Inclusive and Just Transition Towards a Shared Global Development Vision". Speakers shared their insights on how Chinese companies have continued to further the global sustainable initiative despite facing unprecedented challenges.
Ojiambo, who "remembers fondly" her first trip to China more than 20 years ago, expressed her amazement at "the tremendous progress continuously made by China". To date, China has successfully lifted more than 800 million of its people out of extreme poverty and contributing close to three-quarters of poverty reduction in the world, she said.
China, which is the UNGC's fastest growing market in the Asian Pacific Region, has also seen a rapidly growing number of companies stepping up to address regional and global challenges, Ojiambo said.
These enterprises understand that responsible business practices are not only good for the country, but also good for business, she said. They have actively participated in global efforts to tackle serious issues such as climate change, gender equality, decent work in supply chains, as well as sustainable infrastructure and investment, she said.
As China's economy transforms toward a low-carbon path, "the UN must unlock this historical opportunity, to support the alignment of China's developmental trajectory, with the SDGs", she said.
According to the UN Sustainable Development Report of 2021, China ranked 57th globally in terms of sustainable development, which counts ending poverty, gender equality, good health and wellbeing, quality education, decent work and economic growth, as well as climate action, among its goals.
The country is also home to the biggest number of Fortune 500 companies and more than 44 million small and medium-sized enterprises (SMEs), the UNGC reported.
Ojiambo announced the launch of China strategy, a UNGC initiative that aims to engage key Chinese stakeholders and companies to accelerate progress toward meeting the SDGs.
The initiative will also support China's sustainable development priorities reflected in China's 14th Five-Year Plan (FYP) (2021–2025), in alignment with the UN's strategy and framework, according to a press release of the plan.
China's development path is closely linked with other countries, Ojiambo said, noting that China's infrastructure development through the Belt and Road Initiative, its digital transformation through technology and innovation, its low-carbon energy development path, good education and quality jobs for the next generation are all achievable for the SDGs.
Zhang Jun, China's permanent representative to the UN, another keynote speaker at the conference, encouraged the UNGC and its member enterprises to participate in China's Global Development Initiative, which calls on the international community to work together to overcome challenges and speed up the implementation of the 2030 Agenda for "stronger, greener, and healthier global development."
In addition, the ambassador said Chinese companies have always been actively participating in international cooperation.
"While seeking their own development, they have also contributed to the local sustainable development by integrating into local communities and living up to their social responsibilities," said Zhang.
Under the guidance of the Chinese government, Chinese companies have started joint production of COVID-19 vaccines with 19 countries, with an annual output of more than 1 billion doses, he said.
The country will continue to build an enabling business environment "based on market principles, governed by law, and up to international standards", in addition to promoting "high-quality Belt and Road cooperation", Zhang said.
UN Resident Coordinator in China Siddharth Chatterjee said the world stands at "an inflection point in history", noting that countries are now reaching the mid-point of the time available to reach the SDGs, which were set up in 2015 by the UN General Assembly and are intended to be achieved by 2030.
The pandemic, combined with climate change, widening inequalities, increasing conflicts and skyrocketing prices have pushed the world further away from reaching the SDG goals. The UN system always welcomes initiatives by any member states that marshal ideas, capacities and resources in support of the SDGs, he said.
"On that count, I commend the Chinese government's efforts around the Global Development Initiative," Chatterjee said.
Victor Zhikai Gao, chairman of the China Energy Security Institute and vice-president of Center for China and Globalization, stressed the importance of building trust in promoting international cooperation and partnership in today's world.
Without trust, "I think all our efforts towards achieving the SDG goals probably will be futile", he said.
teresaliu@chinadailyusa.com