DHL ready to stretch legs in post-lockdown Shanghai
Share - WeChat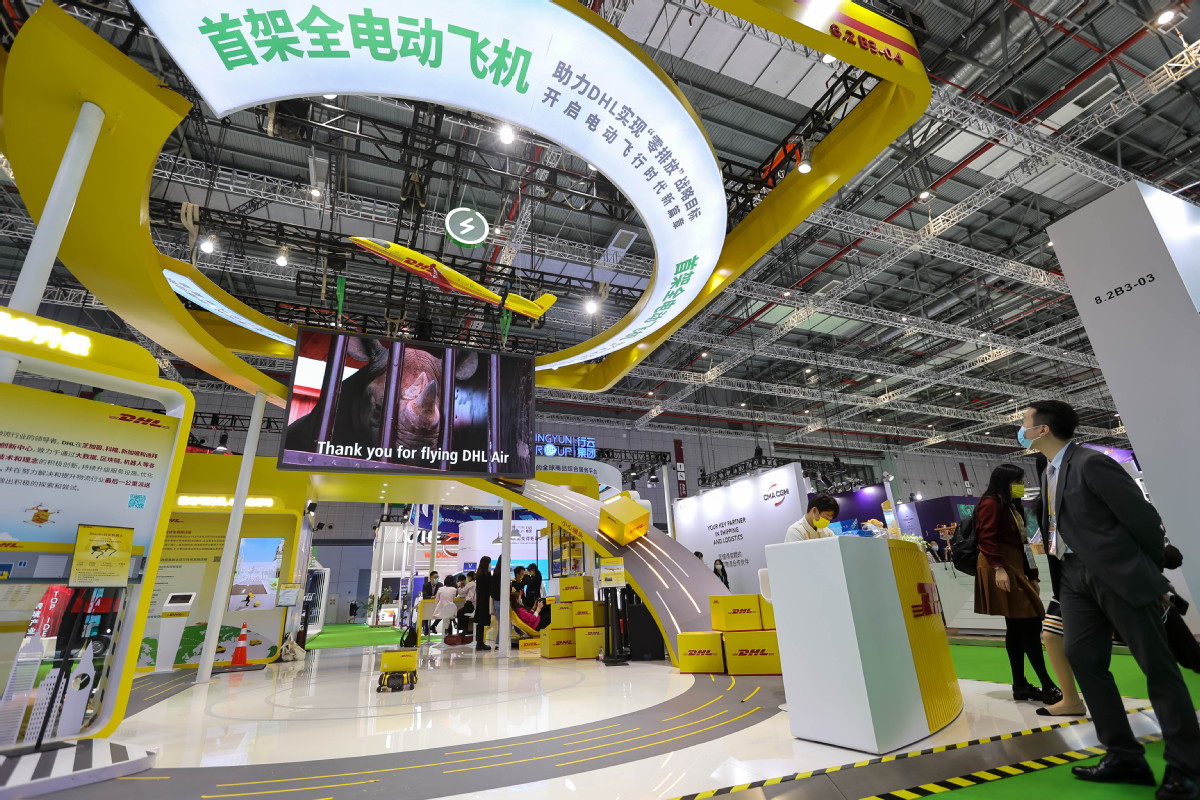 DHL Global Forwarding, a division of Deutsche Post DHL Group that provides air and ocean freight forwarding services, said it is prepared with enough resources and capacity to start moving cargo in and out of Shanghai as the city gradually opens up again after recently battling a COVID-19 outbreak.
"We have been carefully monitoring the situation over the last couple of weeks and we already saw a bit more movement in May compared to April in the warehouse that we have," said Tim Scharwath, the CEO of DHL Global Forwarding.
"We are having our staff staying over at the airport just to make sure that our handling facility at the Pudong Airport could work in case the cargo started moving, while our colleagues have also been working on shipments remotely to make sure that shipments flow through the warehouses," Scharwath said.
He said DHL welcomed China's resolve to further high-level opening-up, saying the multinational company will continue to count on China to sustain robust growth as the country has expanded many programs to let foreign companies play a bigger role.
"China has been and will continue to be a very important country, while the company's investments in China will continue as we aim to be present in one of the most important countries in the world," said Scharwath concerning China's unswerving push for high-level opening-up, which would continue to boost confidence in and create new growth engines for world economic recovery.
"Being a logistics provider also means that you have to have a network around the world, and we will definitely continue to invest in China," he added.
Zhou Xibing, a researcher who has written extensively on the internationalization of Chinese companies, said no multinational corporation could treat with indifference the world's most populous country and the world's second-largest economy.
China has witnessed rapid economic growth from globalization and its commitment to further opening up to the world will further encourage multinationals to expand their footprint and investment in the country given its robust development prospects and steady steps in opening-up, he said.
"The relatively complete manufacturing category, logistics access system, high-quality personnel and competitive product manufacturing will further encourage companies like DHL Global Forwarding to further its footprint in the country," he added.
Zhou said the ever-growing popularity of 5G and smart logistics, which are coming up with more solutions, including unmanned wharves, will not only ensure transportation and delivery capacity but also provide technical support for China's economic transformation.
For forwarders globally, congestion and capacity shortages have been major issues that have resulted in high air, ground and ocean freight rates. The shortage of capacity has also pushed freight rates to historic highs during the last 18 months.
Scan Global Logistics said airfreight rates remain high due to a lack of capacity as a result of airspace restrictions and the pandemic lockdown.
Scharwath believes that when Shanghai ends its lockdown, there will be a wave of goods coming which will cause disruptions on the receiving side as well as on the trucking side. He expects next year will hopefully see some easing of freight capacity after the Chinese Lunar New Year.
"If there's a disruption on the ocean freight side, the disruption of the airfreight side will continue because you have to keep in mind a lot of the disruption of the airfreight side comes from the ocean freight side, where people or customers are forced to use airfreight in order to get their products into their markets on time or get their products into the factories for their production. I don't think that 2022 will show an easing" at this time, he said.
"If the situation has not eased until after the Chinese Lunar New Year and 2023, the higher rates are likely to continue," he added.