UK revises monkeypox guidelines as cases rise
Share - WeChat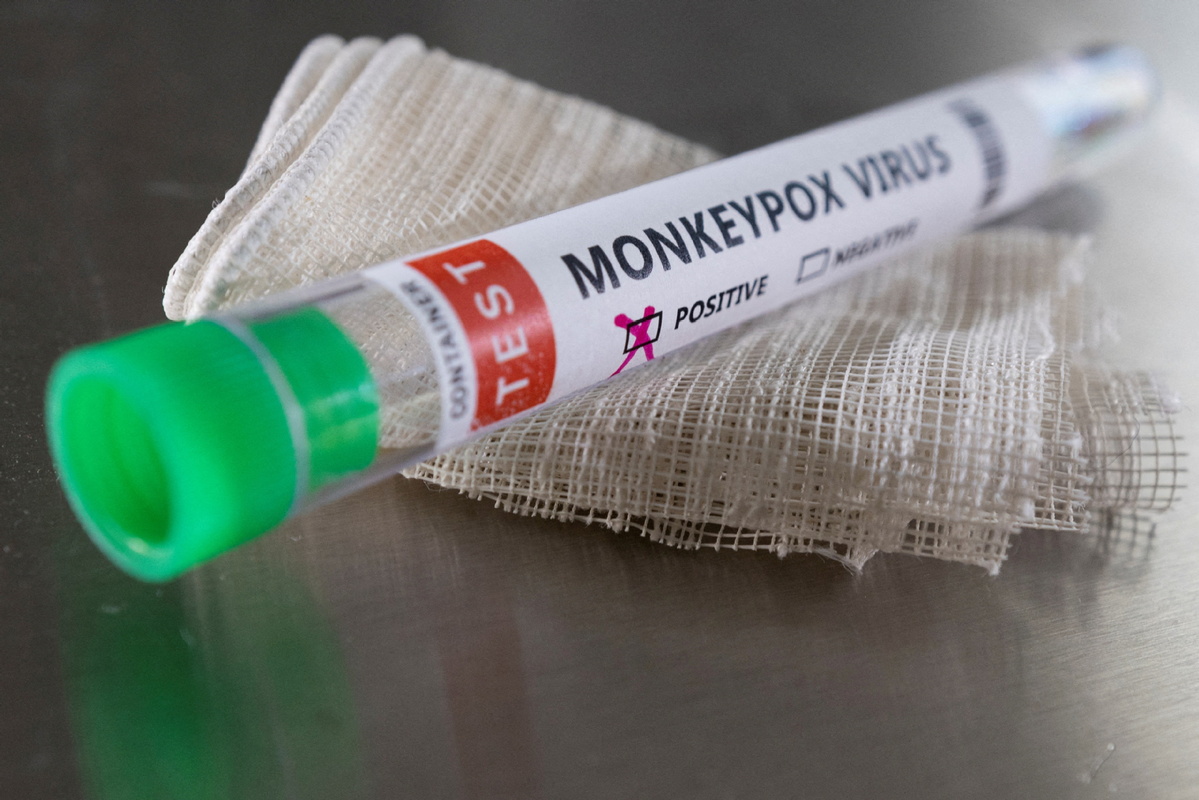 The United Kingdom's Health Security Agency (UKHSA) has issued revised guidelines about monkeypox after the outbreak of the virus across the UK saw the total number of cases so far rise to 179.
Since the first reported case on May 7, one case has been reported in Wales, two in Northern Ireland, four in Scotland and 172 in England. The Republic of Ireland has also confirmed its first case.
The UKHSA said that the risk to the general population "remains low" as the virus does not spread easily and is most commonly passed on through close physical contact.
Although it is not a sexually transmitted disease, the majority of cases identified by the UKHSA so far have been among gay or bisexual men, who are being urged to take particular caution and to be aware of symptoms including rashes or ulcers, fever, swollen lymph nodes, headache, back pain, muscle aches and fatigue.
Those people who have symptoms should refrain from having sex and avoid close physical contact until all skin lesions have healed, and they should use condoms for eight weeks after they have been infected. Isolation at home for up to 21 days is also recommended for anyone who contracts the virus.
Jeremy Farrar, director of the Wellcome healthcare research charity, said that so far the UK's handling of the outbreak had been a "textbook example" of how to respond, praising it for its "very detailed, very painstaking contact tracing … tracking everybody to see that you can break those chains of transmission, and making sure that that's done in a trusted way".
The cause of the outbreak, which has also been reported in at least 20 countries, remains a mystery as there does not appear to be a direct link to travel. According to the World Health Organization, or WHO, the virus is a "zoonotic disease that occurs primarily in tropical rainforest areas of central and west Africa".
Scientists have taken samples from patients affected by the current outbreak to try and establish its origins, and CNN quoted the WHO as saying that "preliminary data confirm that the genomes belong to the West African clade of monkeypox virus".
The Reuters news agency reported that the WHO is considering whether the current outbreak should be looked at as a potential public health emergency of international concern, a move with has previously seen virus outbreaks such as Ebola or COVID-19 receive additional support and funding for containment measures.
"It is always under consideration, but no emergency committee as yet (on monkeypox)," said Mike Ryan, director of the WHO's health emergencies program.
The WHO's leading monkeypox expert, Rosamund Lewis, said despite cases being reported in so many countries, she does not expect it to turn into another pandemic, but she did stress the need for people to act in a sensible way.
"We are concerned that individuals may acquire this infection through high-risk exposure if they don't have the information they need to protect themselves," she said.