Beavering away for a good cause
Share - WeChat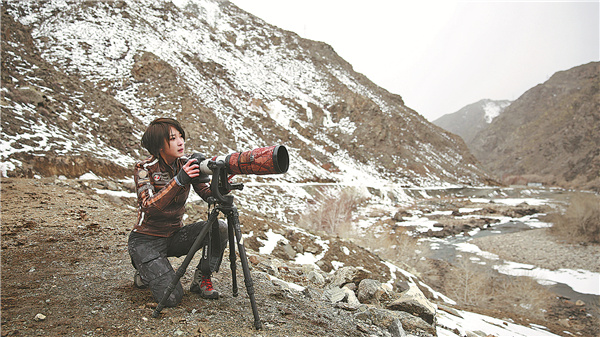 She notes that she and her colleagues often come across injured or trapped animals when they work in the wild. However, it used to be difficult to carry out rescue work due to the shortage of proper medical equipment and facilities.
Therefore, they launched a charity project online last year to raise money for the construction of the center, which provides shelter and special treatment to animals that are unable to be released back into the wild because of illnesses or injury. The center, with a total area of 2,600 square meters, will also function as an education base for natural science, where visitors can get to know the importance of biodiversity protection.
Her father Chu Hongjun was a forestry official who dedicated himself to the protection of Altay prefecture's biodiversity since his graduation from the School of Life Sciences at Shandong University in 1991. As his daughter, Chu Wenwen's passion for wildlife protection is in her genes.
Chu Hongjun used to spend months in the wild with his colleagues, conducting scientific research and monitoring different species. Back then, in the depths of the mountainous areas in Altay, they could only ride horses.
When Chu Wenwen was just a toddler, her father started to take her on environmental-protection expeditions, carrying the 2-year-old with him on horseback.
As she grew older, the father taught her how to ride the horse, use binoculars, and he would point out different kinds of plant species during field trips.
"My father's parenting style was fairly creative. One day, when my hands were pricked by a thorny flower, I burst into tears, crying to get his attention. He ran to me, unexpectedly, not to check on the wound, but to ask me to remember which family, genus and species to which the flower belonged," she recalls.
Most Popular