Beijing theater celebrates one year of performance
Share - WeChat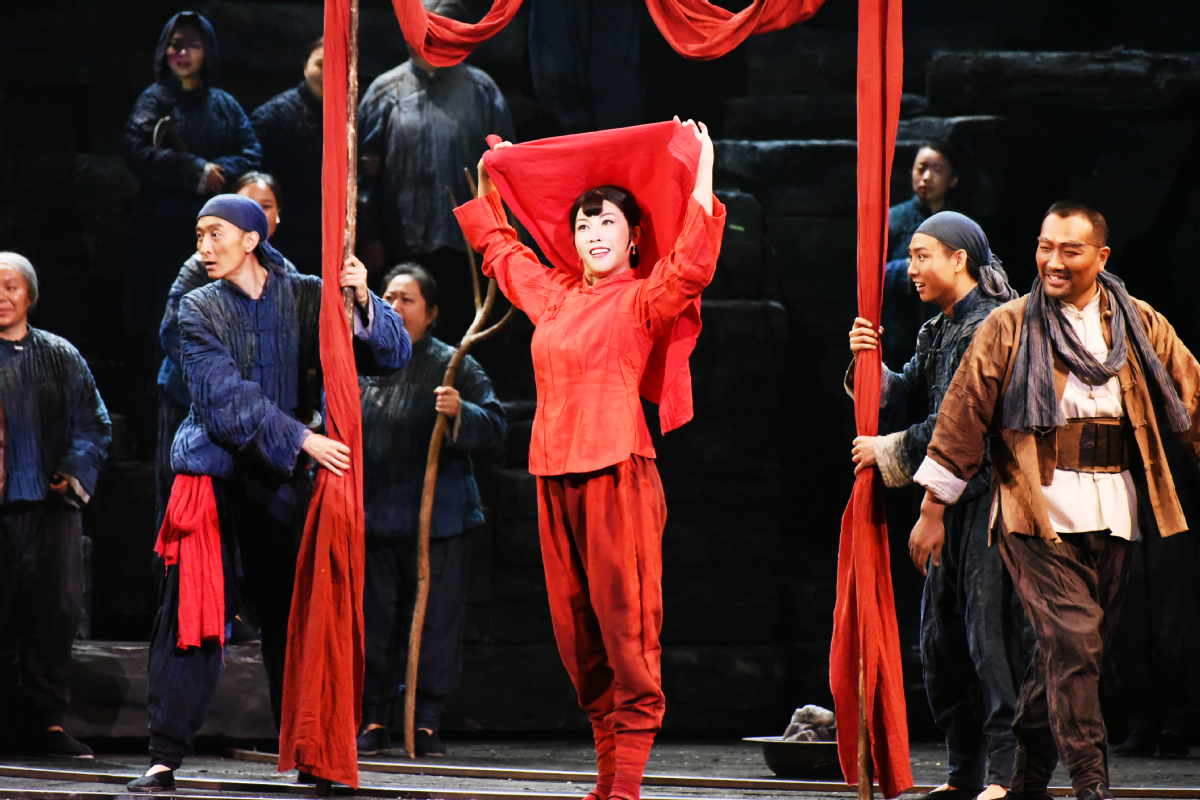 Shunyi Grand Theater has reopened, and celebrated its first anniversary on Monday. Audiences will be capped at 50 percent capacity because of pandemic-related restrictions.
The theater has focused on plays about children, such as Shaun the Sheep and Snow Spirits, to celebrate the upcoming Children's Day and summer vacations.
An inseparable part of the district's development, the theater, along with its library, cultural center and museum, aims to help locals enrich their cultural life.
Wang Zhiyong, general manager of the theater, said they have found more viewers by providing online and offline plays. The theater has also provided more traditional Chinese plays, dances and musical performances.
Last year, it made its debut with a national opera Yimeng Mountain Range, a tribute to revolutionary heroes based on real stories from Yimeng during the War of Resistance Against Japanese Aggression (1931-45).
This year, it will continue to take advantage of its geographical advantages to foster cultural development in the northern part of Beijing, operators said.
Most Popular