Cooperation on ensuring sustainable ocean industry could reap huge rewards
Share - WeChat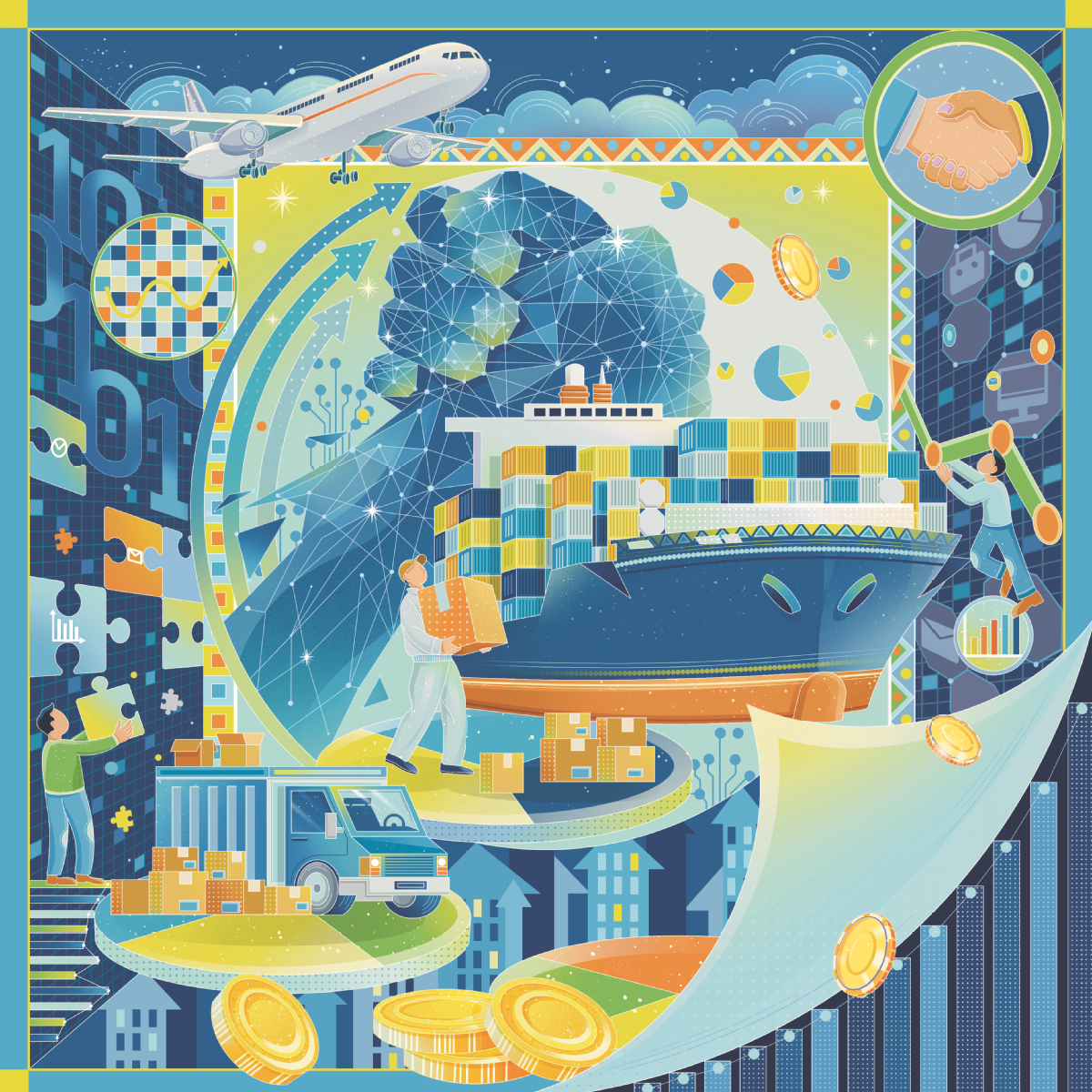 The blue economy and ocean-based industries are to be prioritized as areas of future growth, an example of the enormous potential for cooperation among China and the participating countries of the Regional Comprehensive Economic Partnership, experts said on Sunday.
They made the comments while participating in a roundtable discussion, themed on blue economy cooperation and ocean sustainability, at the RCEP Media & Think Tank Forum.
Zhu Huayou, a research fellow at the Hainan Institute for Free Trade Port Studies, said economic cooperation between China and the Association of Southeast Asian Nations has been steady and robust in recent years. This has laid a solid foundation for the two sides to expand further cooperation in the blue economy, adding that in recent years, trade between China and ASEAN has notably increased.
The blue economy refers to the sustainable use of ocean resources for economic growth, ensuring the preservation and health of ocean ecosystems.
Zhu suggested efforts be made to build up a zone of economic cooperation centered around the South China Sea, in an effort to realize win-win economic growth via blue economy cooperation.
"Interconnectivity of ocean-based infrastructure will be a key fulcrum underpinning the growth of the blue economy. More concrete efforts should be made in enhancing cooperation among countries around the South China Sea in areas of hub construction, logistics systems and the building-up of supply chains," he said. "A strong, reliable supply and logistics chain will notably help in formulating an economic and trade cooperation corridor based on ocean industries and generate economic growth."
Figures from China's Ministry of Commerce show that the trade volume of goods between China and ASEAN came in at $878.2 billion in 2021, a year-on-year increase of 28.1 percent.
Hege Araldsen, consul general of Norway in Guangzhou, Guangdong province, noted the critical importance of cooperation and policy consensus in the blue economy, as the challenge of climate change is becoming increasingly pressing.
"There is no doubt that bold action must be taken globally to reduce greenhouse gas emissions. It requires political will, international cooperation, good business models and innovation to reach the goal of the policy agreements," she said.
Li Shijie, deputy dean of the College of Economics at Hainan University, believes Hainan province has great potential and experience in advancing the ocean-based economy, while the Hainan free trade port will play an indispensable role in such development.
"The blue economy and ocean-based industries are key strategic areas in the Hainan free trade port's blueprint, as the port is located in a central area of the whole RCEP region," he said. "Going forward, efforts must be and will be made on several fronts, including nurturing new modes for cooperation in global shipping and fully delivering financial policy incentives."