China, ASEAN to grasp opportunities
Share - WeChat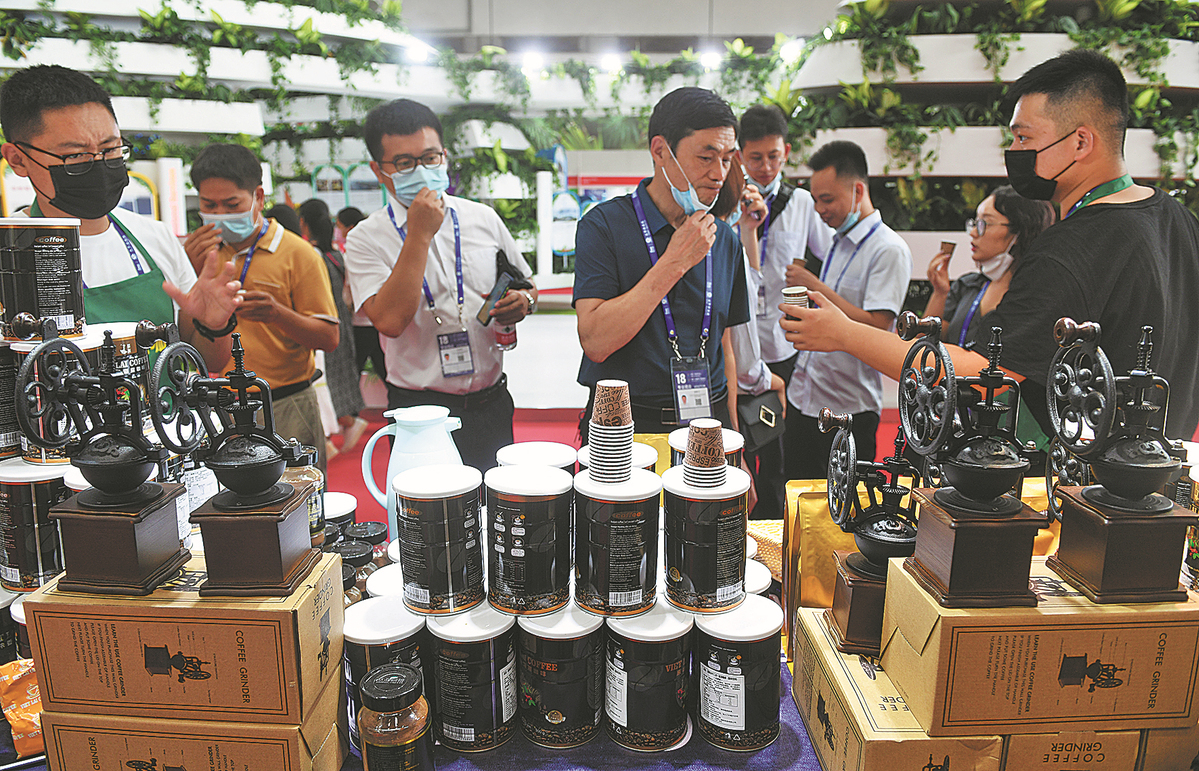 Once the Regional Comprehensive Economic Partnership agreement fully takes effect, it will inject new impetus into economic and trade cooperation among China and members of the Association of Southeast Asian Nations, experts said on Sunday.
They said RCEP will unlock huge economic benefits and cooperation opportunities for participating members, including China and ASEAN countries, and it will also help those nations better deal with the downward pressures brought by COVID-19 and changes in the international environment.
The remarks were made at a seminar discussing the opportunities and prospects for high-level cooperation between China and ASEAN under their strategic cooperation partnership, which was held on Sunday on the sidelines of the RCEP Media& Think Tank Forum.
The RCEP agreement was signed in 2020 by 15 countries in the Asia-Pacific region: 10 member states of ASEAN and five of their key trading partners-China, Japan, South Korea, Australia and New Zealand.
Officially taking effect on Jan 1, the agreement creates the world's largest free trade bloc, and it promotes regional economic integration through tariff concessions and other trade and investment liberalization and facilitation measures.
Zhao Jinping, former director-general of the Department of Foreign Economic Relations at the Development Research Center of the State Council, said East Asia has become a key hub in global supply chains, and China and ASEAN countries will embrace new opportunities to further enhance the resilience of those supply chains.
He said the implementation of the RCEP will expand trade liberalization in goods and services, investment liberalization, and e-commerce and intellectual property rights, and it will help further deepen economic and trade cooperation between China and ASEAN.
Zhao said RCEP members should work together to fully implement the commitments and rules stipulated in the agreement and follow-up on negotiations as soon as possible.
China and ASEAN should make a big push to strengthen industrial cooperation, such as setting up industrial funds, creating favorable conditions for fostering enterprises and boosting emerging industries, he said.
In 2020, ASEAN became China's largest trading partner for the first time, making the two sides each other's largest trading partner.
Ky Sereyvath, director-general of the Institute of China Studies at Royal Academy of Cambodia, said both sides need to make more efforts to enhance high-level cooperation, including further developing the ASEAN-China Free Trade Area, boosting ocean industry development and developing a blueprint for China-ASEAN cooperation for inclusive growth.
Fu Zhengping, president of the Institute of Free Trade Zones at Sun Yat-sen University, said the RCEP agreement will offer huge opportunities for free trade in agriculture for both China and ASEAN.
He suggested that China and ASEAN countries consider the establishment of free trade zones for agriculture and cross-border agricultural cooperation zones, which will further strengthen exchanges, deepen opening-up and enhance cooperation between the two sides.