Small art, big picture
Share - WeChat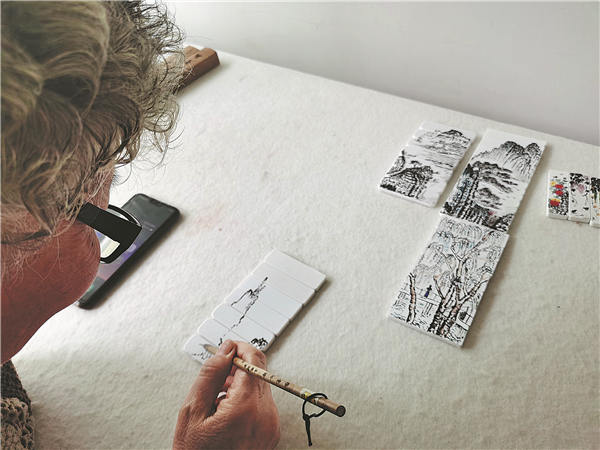 Painting on the back of antigen kits helps develop a sense of creativity, Zhang Kun reports.
Antigen kits may be meant for rapid COVID-19 testing, but some individuals have turned the medical objects into works of art.
One such person is Si Xueqin, who has been decorating the back of her test kits with Chinese ink paintings. Images of her work, most of which feature traditional objects such as plum blossoms and bamboo branches, have been widely shared on social media.
Si, a retired physician living in the Dongjing housing community in suburban Shanghai, says she has enjoyed painting since she was young, and picked up the hobby again after her retirement.
The idea to paint on the test kits, she explains, came when she was taking a photo of the result on the kit. Many Shanghai residents are required to self-test at home and declare their results on a government portal.
Si uses regular ink art pigments and a brush to create her works, which include intricate paintings done on single cassettes as well as larger ones done on a canvas comprising multiple cassettes bound together.
"This is just my way of passing time and having fun during the lockdown," she says.
Most Popular