Textiles and garments go custom, personalized
Share - WeChat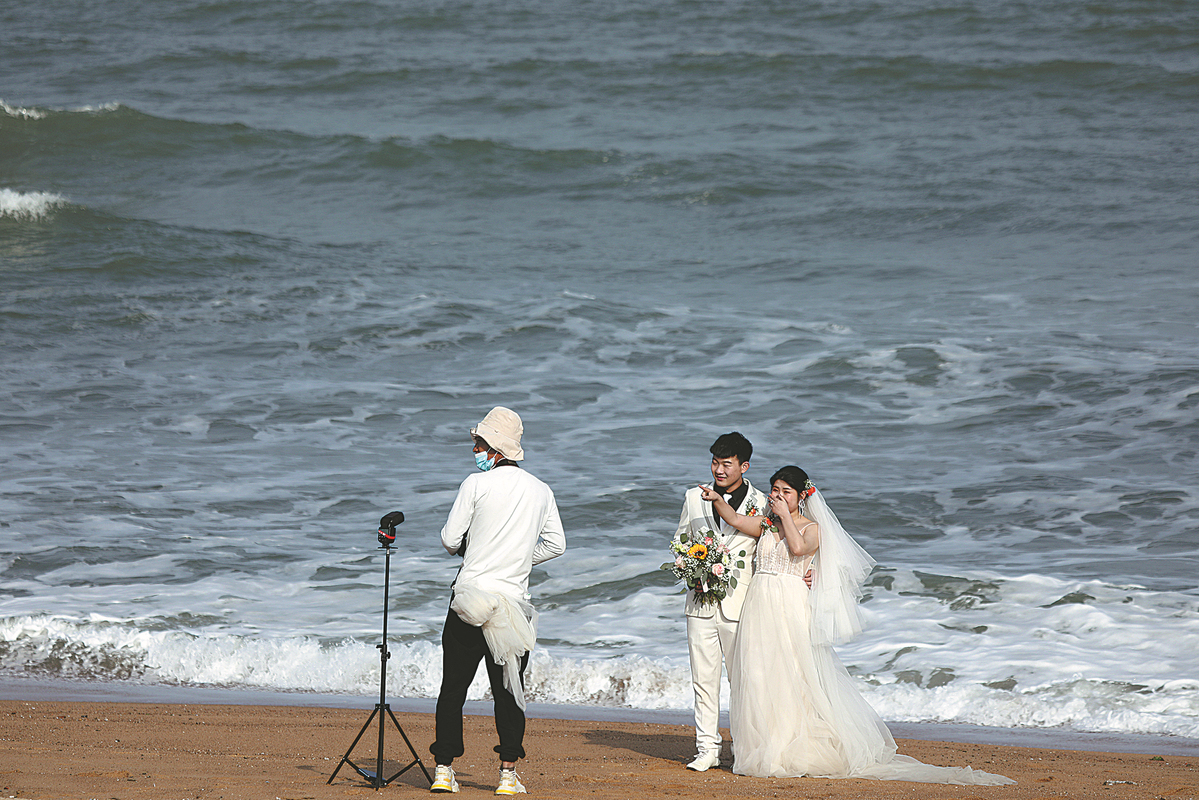 Fresh measures will push manufacturing to sustainable growth
For years, Dayang Group Co Ltd, a Dalian, Liaoning province-based suit exporter, has been adopting the approach of light inventory to ease the pressure on its capital flow. The made-to-measure suits' manufacturer had normally prepared fabric inventory that can be used for four weeks and only stored them in large quantities when big orders arrived.
However, such measures have been forced to be modified due to soaring prices on materials, delays in delivery, and 14-day COVID quarantine measures after picking up containers at Dalian port. The company, with more than 4,500 employees, had no other choice but to spend more cash to stock up to three months' worth of raw materials for production since late last year to meet demand of surging orders from overseas.
"Our overseas clients have placed more orders since January of this year, especially in the area of custom-made suits and ceremony-related dresses," said Sun Peng, deputy head of the second unit for European and US markets at the group's sales department.
Despite facing fierce competition from rivals in Southeast Asia, many of China's textile and garment manufacturers have found new growth points in custom-made, wedding and outdoor-related clothing products to maintain robust growth after adjusting their production lines and upgrading the technology content of their products.
"Because many countries have deregulated social restrictions, demand for clothing in themed social activities has basically returned to normal. Moreover, every spring is a peak season for weddings around the world, as well as a busy season for job markets. For example, it is the peak season for graduates looking for work after graduation in Japan," said Hu Dongmei, general manager of Dayang Group.