Innovation drive expected to help boost recovery
Share - WeChat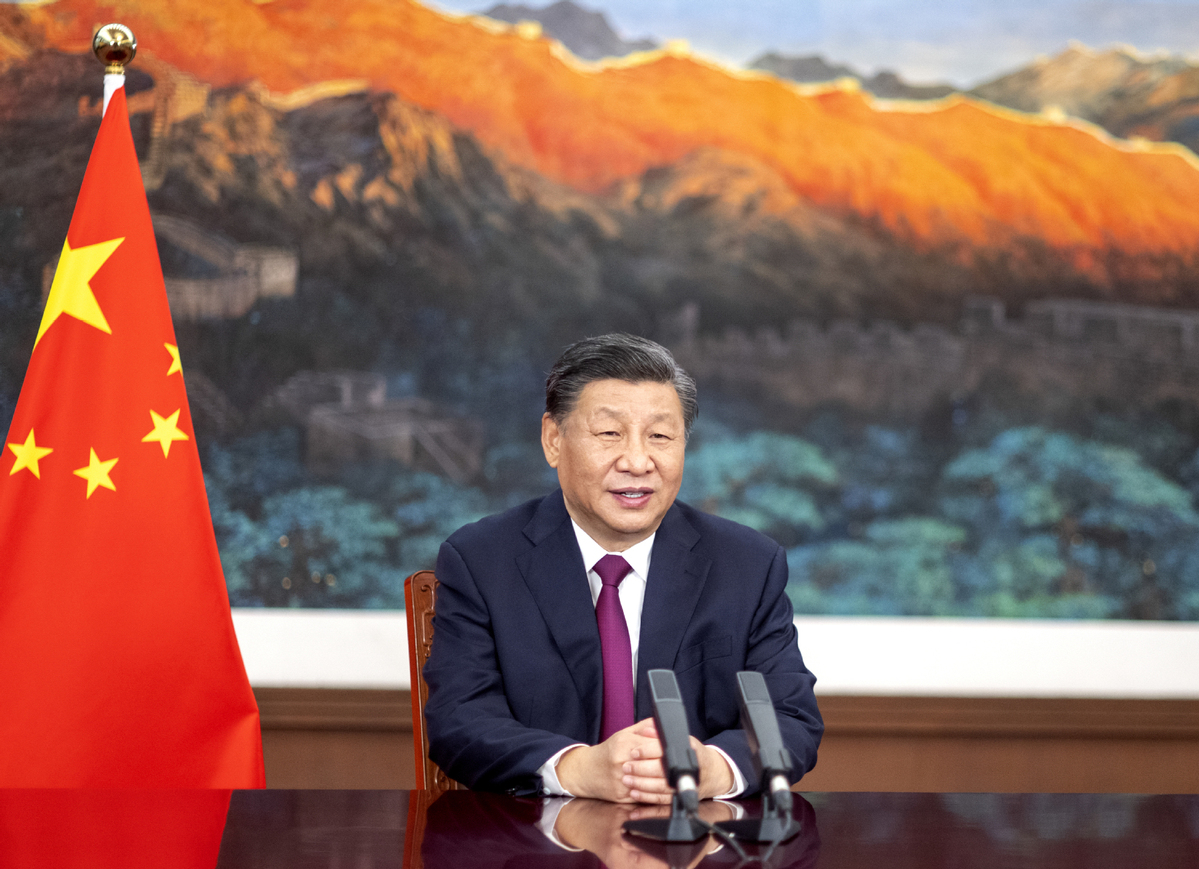 China's intensified efforts to unleash the power of innovation in driving development are expected to inject fresh impetus into world economic recovery, boost the digital transformation of traditional industries and promote higher-level trade and investment, according to experts and business leaders.
The key to globalization lies in invigorating the vitality of the global economy, which needs to break down trade barriers and bolster innovation in the industrial chain, along with advancing science and technology and integrating innovative technologies with the real economy, industry analysts said.
Senior executives of multinationals said they remain upbeat about the future business prospects in China and that they are accelerating steps to bring world-leading technologies and services to the world's second-largest economy.
Their comments came after President Xi Jinping called for tapping into the potential of innovation in spurring growth, jointly stepping up intellectual property protection, making rules on the basis of extensive participation and consensus building, and fostering an open, fair, equitable and nondiscriminatory environment for scientific and technological development.
Xi made the remarks via video link when addressing a conference on the 70th anniversary of the China Council for the Promotion of International Trade and the Global Trade and Investment Promotion Summit on Wednesday.
Xi stressed efforts to intensify exchanges and cooperation on innovation, facilitate integration of science and technology with economic growth, increase sharing of the results of innovation, and remove all barriers that hamper the flow of knowledge, technology, talent and other factors of innovation.
Long Haibo, a senior researcher at the Development Research Center of the State Council, China's Cabinet, said: "Innovation is the key driver of global economic growth. The world economic recovery is facing severe challenges against the backdrop of the COVID-19 pandemic and multiple uncertainties. Therefore, it is necessary to jointly explore and find solutions to global problems through scientific and technological innovation."
Long said that technological blockade, unfair trade rules and digital security are the deep-seated factors behind restricting the development of trade and investment. "Only by unleashing the vitality of innovation in driving development and concentrating on building an open, fair, equitable and nondiscriminatory environment can we promote higher-level trade and investment."
He said more efforts should be made to further strengthen the protection of intellectual property rights and the security of privacy, deepen institutional innovation in pilot free trade zones, and expand regional economic and trade cooperation with countries and regions involved in the Belt and Road Initiative, in order to push forward high-standard opening-up.
Xi also stressed the need to help the global economy upgrade its growth drivers, shift its growth model and adjust its structure so as to steer it onto a track of long-term, healthy and stable growth.
Xi's speech demonstrated that technological innovation has become a new gateway to driving global economic growth and a consensus among major economies around the world, said Ouyang Rihui, assistant dean of the China Center for Internet Economy Research at Central University of Finance and Economics, adding that it also showcased China's unswerving resolve to continue its opening-up.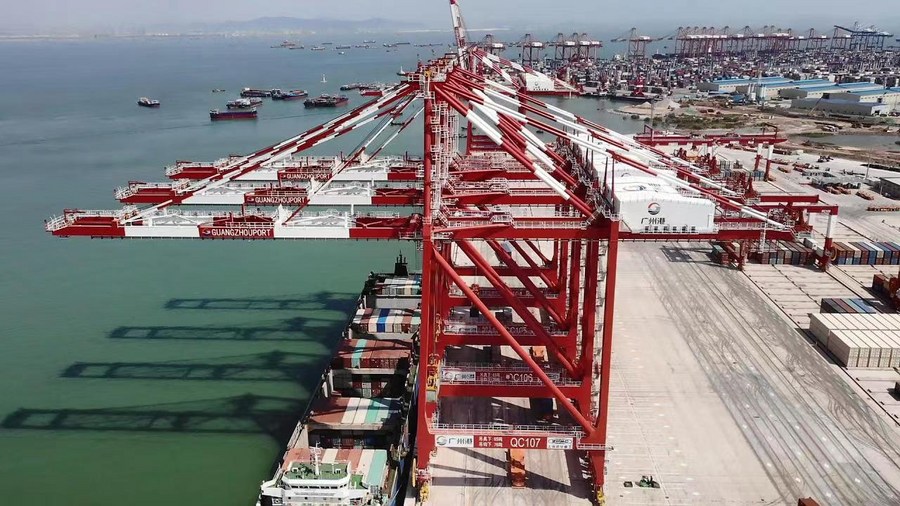 Noting that state-of-the-art technologies like artificial intelligence, big data and blockchain are gaining momentum and speeding up to integrate with the real economy, Ouyang called for efforts to create a more fair and more transparent business environment and implement preferential policies to attract outstanding global innovative enterprises into China.
Howard Ozawa, president and CEO of Canon China, said: "Despite global uncertainties, we firmly believe China's stable, high-quality growth will continue, presenting many opportunities for foreign-funded enterprises. The core of high-quality development is innovation."
Ozawa said that Canon, as a global innovator in imaging technology, continues to look for opportunities for cooperation with Chinese partners and to focus on the integration of imaging technology with cutting-edge innovations including AI, big data and cloud computing.
Adhering to the innovation-driven development strategy is of great significance in fostering high-quality economic growth, upgrading the formats of foreign trade and accelerating the digital transformation of enterprises, said Bai Ming, deputy director of international market research at the Beijing-based Chinese Academy of International Trade and Economic Cooperation.
Long, of the State Council's Development Research Center, said, "The key to attracting foreign investment in China is to actively foster a stable and predictable innovative business environment to stabilize market expectations and investor confidence, and facilitate the flow of personnel and material resources among different regions."
Elaine Chang, corporate vice-president and managing director of Amazon Web Services China, said, "Through working with our local partners, we will continue to accelerate bringing our global leading technology and services to China to better support Chinese customers' digital transformation and innovation" and to assist in China's cloud talent training and its carbon neutrality agenda.