Nuclear power gets energetic push
Share - WeChat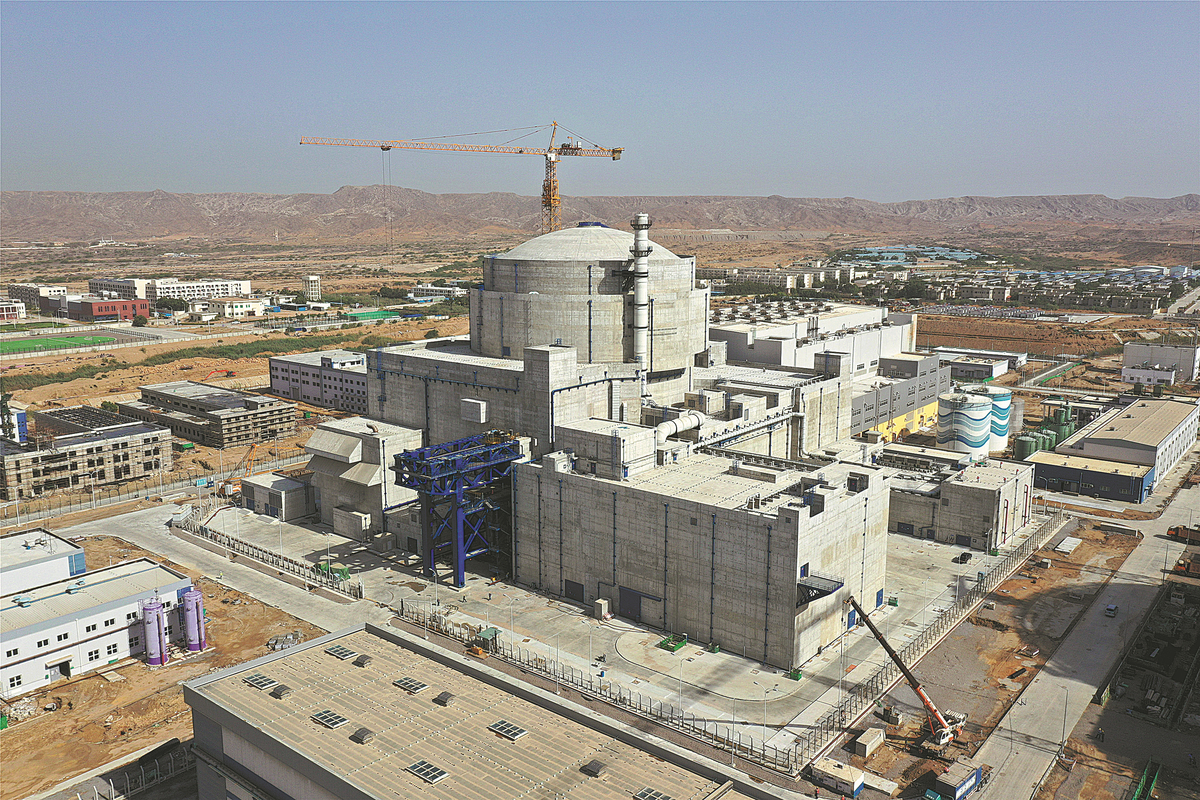 Environmental, supply goals back China's plan for 70 GW of capacity by 2025
China plans to give nuclear power a key role in replacing coal in the coming decades-joining green peers including wind, solar and hydropower-and this intention has been reinforced by the current global energy shortage, analysts said.
"As a power source with zero carbon emissions and firm capacity, nuclear power will continue to be important for China as it builds its renewable-centered power system into the long term," said Lara Dong, senior director of China power and renewables at information and analysis provider S&P Global Commodity Insights.
With decarbonization as one of its main goals, the nation has confirmed a target of 70 gigawatts of nuclear capacity by 2025, set in the 14th Five-Year Plan (2021-25) documents on economic and social development and on energy, Dong said.
"It is believed China will continue to support nuclear power as an integral part of its energy supply," she said.
According to the five-year plan on energy released by the National Development and Reform Commission and the National Energy Administration in late March, the government will raise the installed capacity for nuclear plants in operation to the 70 GW goal from 51 GW at the end of 2020, after failing to meet its previous target of 58 GW of installed capacity by 2020. Recent data from NEA show that the number had reached 54.43 GW by the first quarter this year, up 6.6 percent year-on-year.
Plans also call for promoting a consistent pace in the construction of coastal nuclear power projects with an emphasis on security.
The cost of nuclear power in coastal China is competitive with coal and about half the cost of building new nuclear units in the United States, the United Kingdom or France, according to Alex Whitworth, research director at energy and resources consultancy group Wood Mackenzie.
Whitworth said with oil and gas prices reaching record highs, a shift back to nuclear power is possible.