Regulators to ramp up efforts to further support listed SOEs
Share - WeChat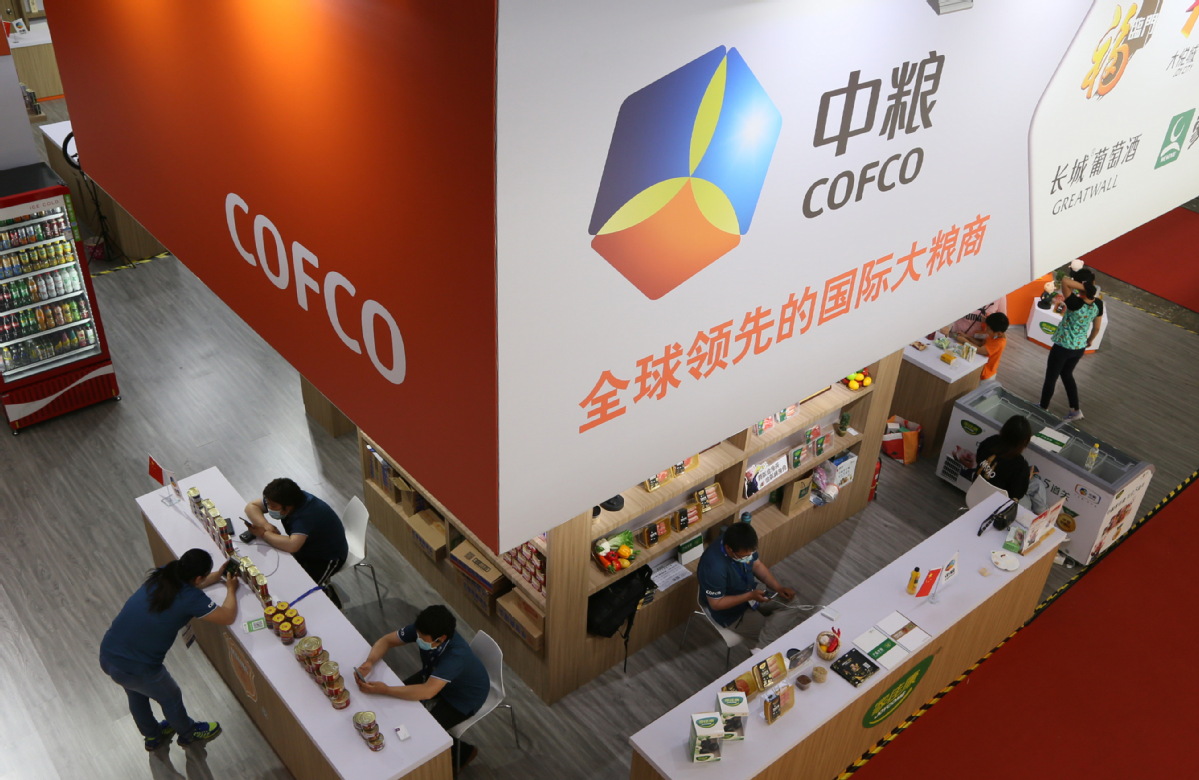 The government will inject high-quality assets, such as profitable innovation and high-tech related businesses, into listed companies owned by centrally administered State-owned enterprises to further enrich the content of its Three-Year Action Plan (2020-22) for SOEs, and bolster the real economy, said the country's top State-asset regulator on Wednesday.
Central SOEs should systematically sort out the unlisted and listed resources, and gradually inject the existing high-quality assets from unlisted businesses into the listed companies in a planned way, based on the actual situation, said Weng Jieming, vice-chairman of the State-owned Assets Supervision and Administration Commission of the State Council.
It is also optional for some companies with high-quality assets and great performances to be listed on stock markets independently, he said.
Addressing a meeting in Beijing, the official said that the government will reinforce the cultivation and reserves of company resources that can be listed on the stock markets, incubate a batch of companies with strong scientific and technological innovation strength, and bright market prospects to better connect with the capital market.
Central SOEs have injected 24 batches of high-quality assets into State holding-listed companies since 2020, involving 265.3 billion yuan ($39.29 billion) in assets, data from the SASAC showed.
Apart from introducing strategic investors, Weng said the government will uphold central SOEs and locally administered SOEs to actively explore ways to introduce multiple State-owned strategic investors into their listed companies by selling existing stocks, introducing incremental stocks and swapping shares.
"It is necessary to use the advantages of State-owned capital investment, structural adjustment funds and innovation funds as important measures to optimize the equity structure of listed companies," he added.
There were 1,317 listed companies owned by SOEs with a total market value of 33.54 trillion yuan by the end of 2021, accounting for 28.26 percent of companies listed on stock markets in the Chinese mainland and the Hong Kong Special Administrative Region.
Central SOEs' listed companies have contributed about 65 percent of the operating income and 80 percent of the total profit of the nation's central SOE system since 2020, according to government data.
As all the tasks of the Three-Year Action Plan for central SOEs will conclude this year, Weng said the government will take various measures to improve governance and value the creative capabilities of listed SOEs, and make positive contributions to the stable growth of the capital market.
The Three-Year Action Plan is designed by the Chinese government to push SOEs to adapt themselves to market-oriented and law-based rules and norms in the new era as soon as possible, and assume greater responsibility in an open and innovative environment.
Owning 16 listed companies, including nine listed on the Hong Kong bourse, COFCO Corp, the country's largest foodstuff producer and grain trader by sales revenue, has been actively introducing social capital and multiple shareholders to its listed companies to further enhance industrial competitiveness in recent years, the Beijing-based central SOE said in a statement on Wednesday.
With a total market value of more than 330 billion yuan, more than 60 percent of COFCO's assets and 50 percent of its profits come from listed companies.
Net profits of central SOEs expanded 13.7 percent from a year ago to 472.3 billion yuan in the first quarter of 2022, while they gained 9 trillion yuan in combined revenues, an increase of 15.4 percent year-on-year, according to the latest data released by SASAC.
Strategic mergers and acquisitions, and reform measures like the emphasis on innovation and the establishment of market-oriented operational and management mechanisms, have also enhanced central SOEs' earning ability this year, said Liu Xingguo, a researcher at the China Enterprise Confederation in Beijing.