More help called for to turn little giants into champions
Share - WeChat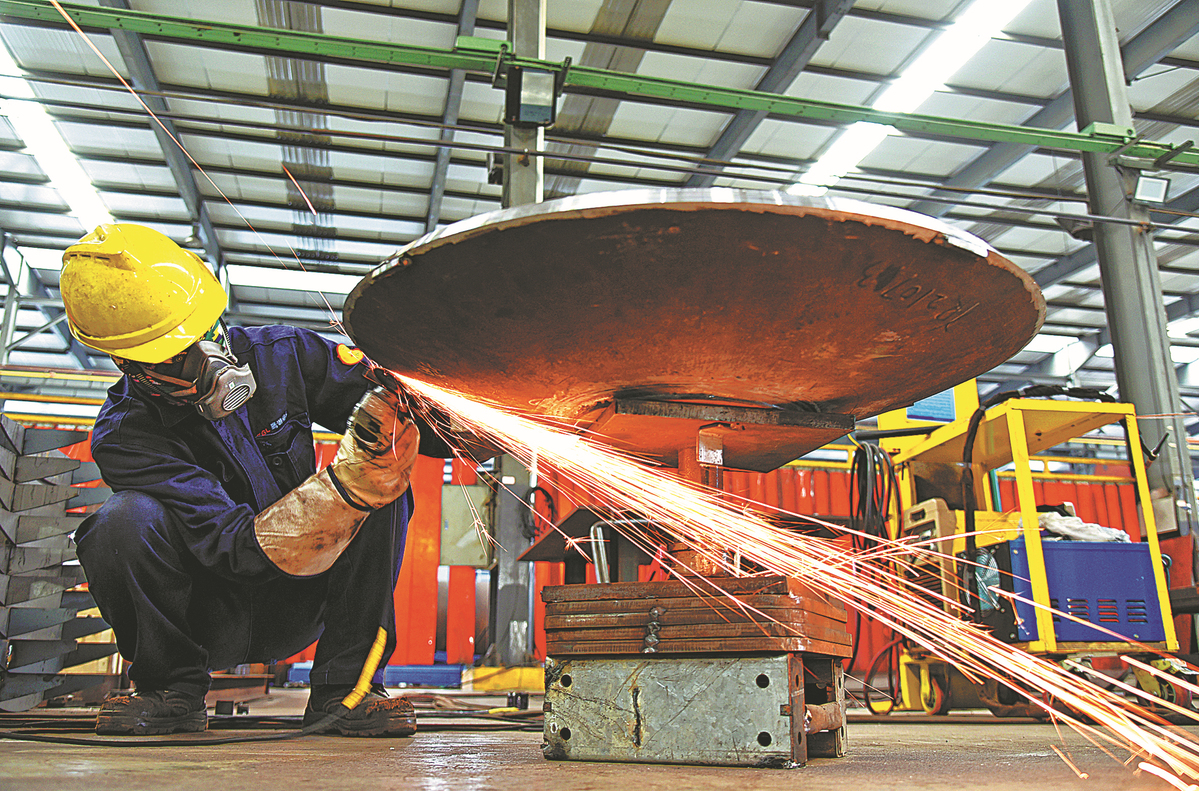 More efforts are needed from the government to help China's little giant companies-innovative small and medium-sized enterprises-obtain more financing and support from private equity and venture capital investors to help the companies become future champions in a faster and more efficient way, according to industry insiders.
"For many venture capitalists, being a little giant company is not a selection criterion but a bonus. The current criteria for little giant companies are very different from our investment logic," said Cheng Peng, partner of THG Ventures, an investment firm of Tsinghua University, during a recent conference.
Dong Chuan, chief investment officer at SDIC Unity Capital, agreed by saying that investment decisions don't always line up with overall needs. "The pursuit of many venture capitalists is investing in companies with high growth and profit. Such a goal also resulted in the internet boom and a group of overvalued companies over the past decade."
Little giant companies are classified as SMEs that specialize in niche sectors, boast strong innovative capacity and possess core technologies, according to the Ministry of Industry and Information Technology. Many of them don't necessarily generate high profits within a short period, Dong said.
Dong and Cheng said government departments should consider a systematic classification of these companies that would, for instance, classify them as those suitable for State-funded support, those that could be developed better through becoming a subsidiary of a large enterprise, and those that would benefit most from venture capital or private equity investment.
Through such a classification, VCs and PEs would be able to offer better financial support to the most appropriate of the innovative small and medium-sized enterprises to help them develop as little giant companies, boosting the country's technological prowess, they said.
Among some 4,800 national-level little giant companies, 2,014 have received financing support from investors, mostly VCs and PEs, which accounted for less than 42 percent of the total, according to a report by Beijing-based think tank LP Institute.
Only 99 VCs and PEs in the report invested in at least 10 national-level little giant companies. More than 3,617 institutions invested in only one little giant company.
"Unlike common internet companies and other innovative firms, the growth cycle of these little companies is generally longer, thus requiring investment firms to be more patient and have a mentality of long-term investment," said Guo Libo, founder of LP Institute.
It took a company an average of nearly six years from the time they were certified as little giants to the time they raised their first round of financing, which is longer than the average investment cycle of VCs and PEs, according to the institute's report.
"If these little giant companies are not listed on the Science and Technology Innovation Board or the Beijing Stock Exchange, it is difficult for the VCs and PEs behind them to exit within the duration of their existence," Guo said.
An exit means that an investor, like a venture capital firm, realizes returns from investment through a company's initial public offering or being acquired by another company. The investor, for example, might receive shares from the company that could be sold.
By 2025, China aims to grow 10,000 little giant companies and 1,000 single-product champion enterprises, which are those that have a very promising product that defines the company. This goal marks an important strategic step aimed at boosting the resilience of the manufacturing industry chain to be more self-supporting and competitive in the bottleneck sectors, which are those in which companies must rely on foreign suppliers for core technologies.
"These little giant companies are strong in technological breakthroughs, innovations and industrial upgrades, and are able to fill in certain weak niches for the country. For investors, such companies have great development potential," said Feng Lanqi, a researcher at the China Electronic Science and Technology Exchange Center.
MIIT said 90 percent of the third group of companies to be certified as little giants are from the manufacturing sector, and 80 percent have the biggest slice of market share in a niche portion of their field in their own provinces.