Care homes bear brunt of COVID
Share - WeChat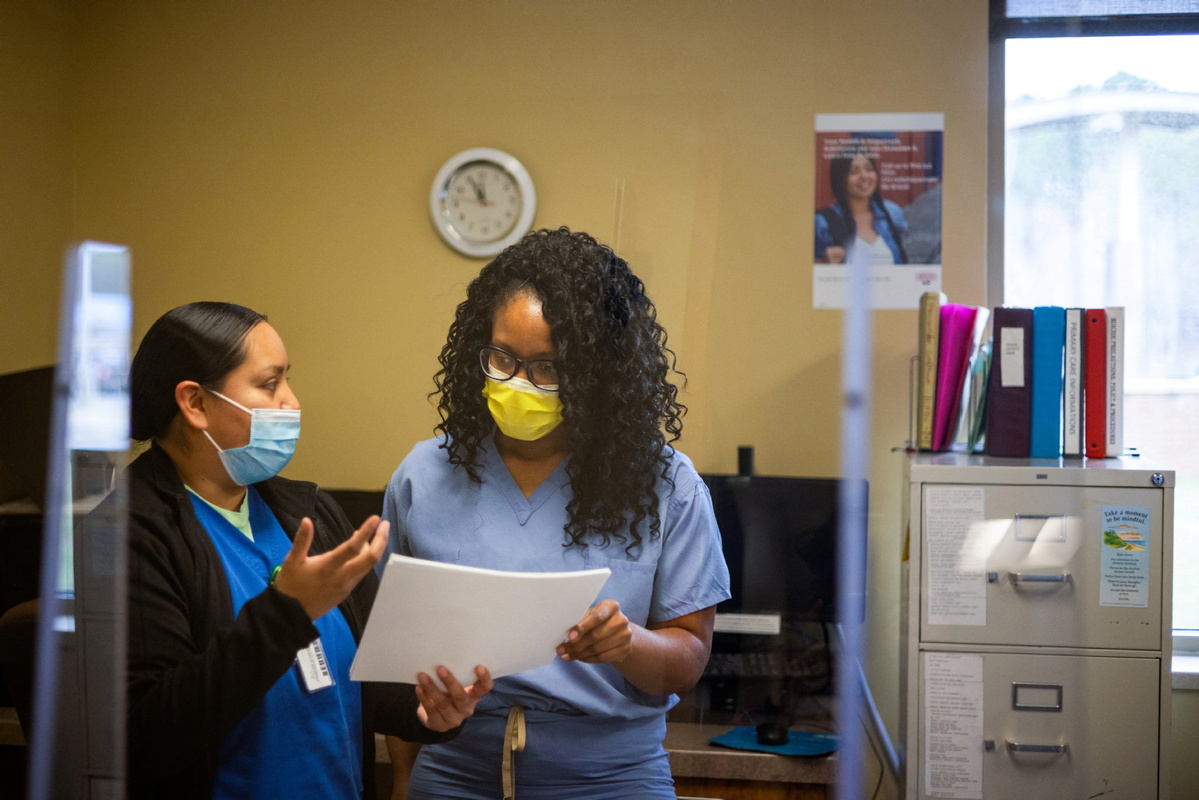 Long-term nursing facilities account for over 20% of 1 million virus deaths in US
The COVID-19 death toll in the United States officially hit 1 million on Monday, with more than 20 percent of fatalities occurring at nursing homes and long-term care facilities.
More than 200,000 residents and staff members at long-term care facilities have died from COVID-19 since the start of the pandemic, the latest data from the US Centers for Disease Control and Prevention show.
When the virus hit the US two years ago, it ravaged care homes. The death toll at such facilities made up nearly half of the national total, according to the Kaiser Family Foundation, a nonprofit that analyzes healthcare issues.
David Grabowski, a Harvard Medical School professor who studies long-term care, said that staffing shortages resulting from infection, inadequate testing and protective gear, and, until recently, a lack of effective treatments for COVID-19 had all contributed to the high fatality rates at nursing homes.
"If we could have prevented COVID in the community, then we would have saved a lot of nursing home lives," he said. "Even with the high rate of community spread, the US could have invested more in rapid testing and personal protective equipment."
Industry insiders said that preexisting problems such as government underfunding, a lack of comprehensive planning for public health emergencies and unclear guidelines from officials led to widespread infection in a sector that has been ignored for decades.
Public health officials at every level of government failed to prioritize long-term care at the beginning, leading to devastating consequences, the Washington-based American Health Care Association/National Center for Assisted Living, or AHCA/NCAL, said in an email statement.
"We were fighting an invisible virus with our hands behind our backs because of the lack of prioritization and the nature of the virus. COVID uniquely targets the elderly population and those with underlying conditions," the statement said.
The AHCA/NCAL said that the rapid spread of the virus in communities resulted in outbreaks at nursing homes.
Meanwhile, public officials were constantly changing their guidance, and instructions were often conflicted between various levels of government. It also took months for the facilities to procure medical supplies, it said.
Tony Chicotel, senior staff attorney at California Advocates for Nursing Home Reform, said that COVID-19 isolation and visitor restrictions made it harder for residents to recover from the illness. Due to staffing shortages, family members and friends were essentially acting as caregivers to the residents, he said.
In the week ending April 24, COVID-19 killed 79 care home residents and 10 staff members in the US. The death count represents a significant drop from the peak of the Omicron variant in January, when more than 1,500 residents died in a single week.
While infection and death rates have declined, staffing shortages continue to be a concern for many facilities, as job applications for nurses remain low, Chicotel said.
More work also is needed to increase vaccination and booster rates among residents and staff members, he added.
One in eight residents (about 150,000) and 1 in 9 staff (about 220,000) are not fully vaccinated, according to the AARP Public Policy Institute, which has been analyzing data on COVID-19 in nursing homes since 2020. AARP is a US-based interest group focusing on issues affecting those over age 50.
More than 1 million nursing home staff and over 350,000 residents have yet to receive a booster shot, and many of those who have gotten boosters may already be due for another, the AARP said.
"We are concerned that there will be outbreaks. There will be additional deaths that could've been avoided," Chicotel said. "I think it's imperative that we keep our guard up, especially in long-term care facilities with the resident population being so vulnerable."