Felt flowers help smooth over cracks
Share - WeChat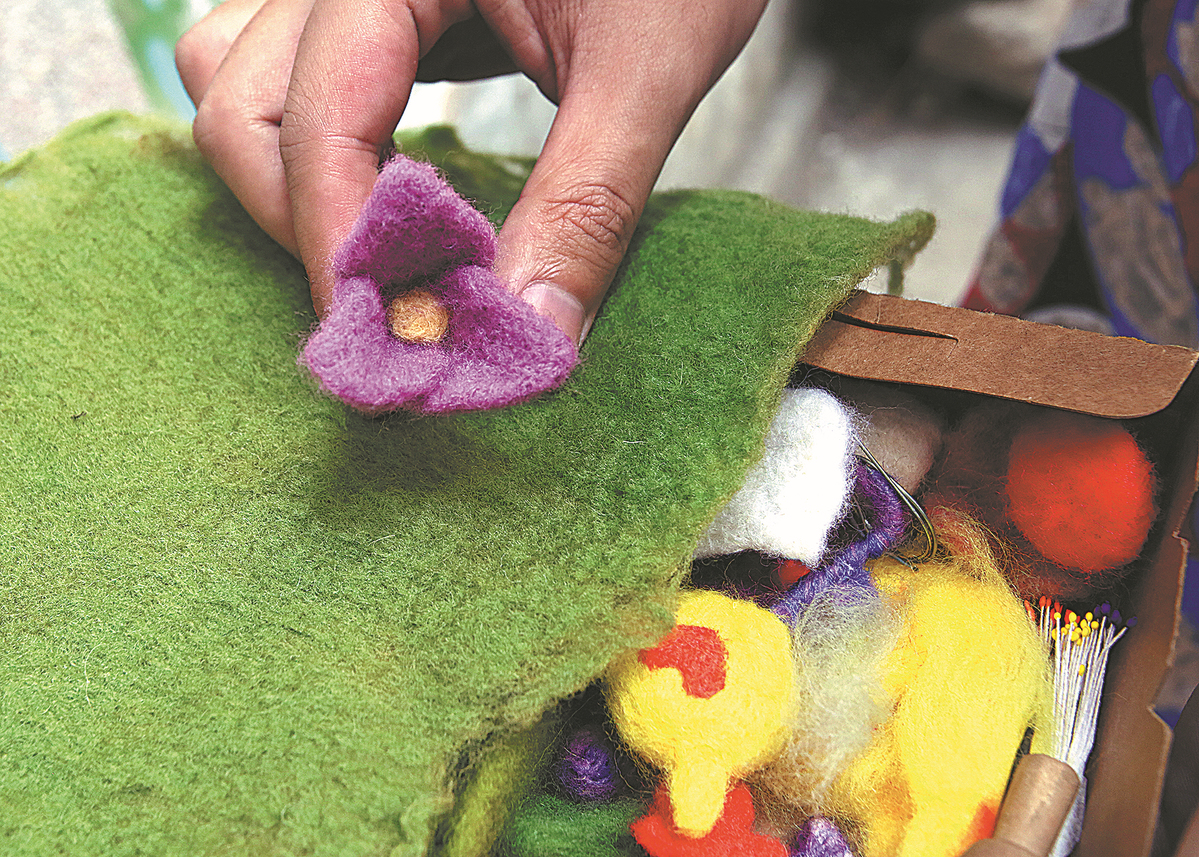 Lin Lizhang, Luo's former landlady, has made six flowers for Nanting. "I'm happy to be involved in making these repairs with young people. It's a creative and beautiful thing, and people young and old like it," said the 49-year-old, who used to work in garment manufacturing.
Wang Qiyao, a schoolmate who works part-time at the dessert shop, has made flower and mushroom patches with her boss. "After the first flower, my boss said our shop was trending online. Sometimes, I hear children shouting 'Wow, this is the little flower we saw on Douyin (a short video platform)'! The flowers make our shop more inviting and more personal," she said.
Through the group, the flower patches have spread to other universities in the Guangzhou Higher Education Mega Center, as well as other cities.
For those unable to find felt at the moment, Luo suggests using crochet needles and thread instead.
He plans to create a national map to show where other flowers have been installed before he graduates in June. The project has helped him learn more about himself. "I was rather indoorsy, a bit socially phobic and floppy. Now, I go outdoors often and share things with others," he said. "I think I'm pretty good. I take a broader view of life."