Tianjin vaccinates elderly, some over 100
Share - WeChat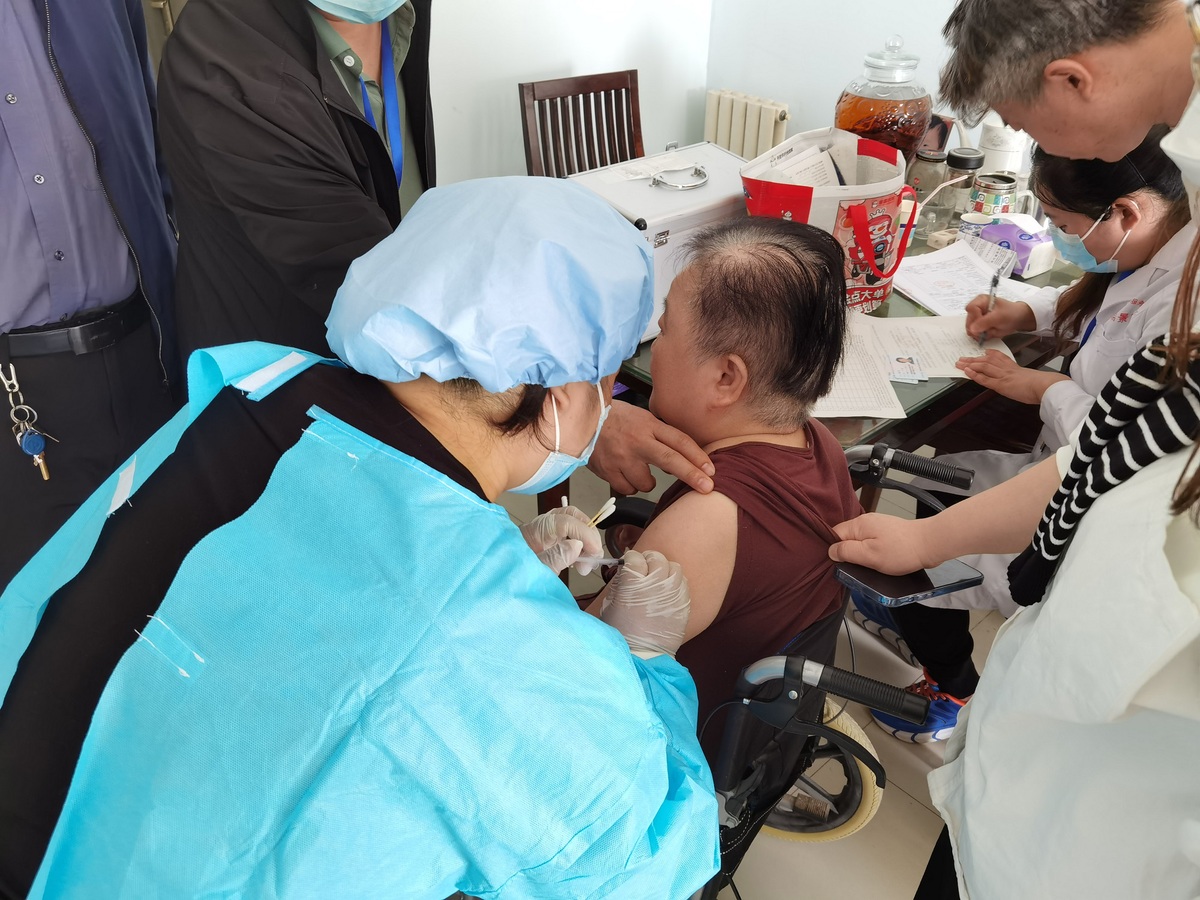 A publicity campaign to spread knowledge of COVID-19 vaccines has continued in Tianjin since it began in late April, and the city continues to vaccinate people 60 and older — some of them considerably older.
Several residents above the age of 100 received their first jabs at home.
Sun Yufen, 104, who lives in the Yuejiangli community in Hexi district, received her first shot from a doctor at home on April 27. She expressed her gratitude to the medical practitioners and social worker who participated.
She also praised the local community workers who have paid careful attention to her health and arranged home services.