Natural habitats
Share - WeChat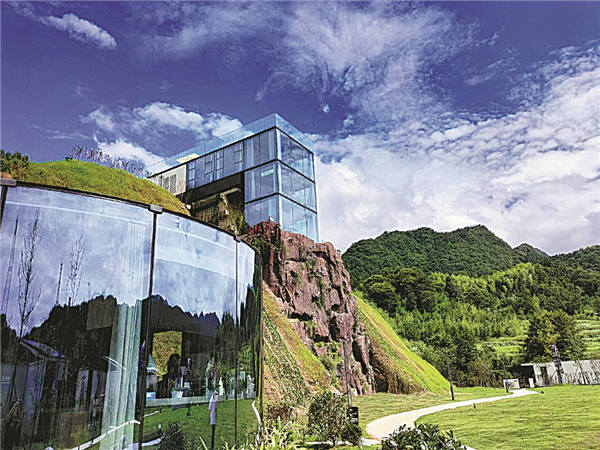 The rural tourism sector has not just managed to weather the storm of the pandemic, it has thrived with new business and innovative products springing up all over the countryside, Yang Feiyue reports.
Gao Guoyou considers himself luckier than many of his colleagues in the tourism industry.
Many travel operators have taken a hit over the past two years as the sector has, arguably, borne the biggest economic brunt of the pandemic, but those engaging in rural tourism services have managed to dodge the bullet.
Gao, in his 40s, has been busy with the development of many rural homestays in May.
He is now working with domestic major online travel agency Trip.com Group in pushing forward the construction of rural homestays in Jinzhai village, Anhui province.
At the same time, he is also in charge of building two rural resorts in Arxan, in the Inner Mongolia autonomous region, and Shibadong, in the Xiangxi Tujia and Miao autonomous prefecture, Hunan province, both of which are expected to open soon.
"I'm from Sichuan, and my people's love towards rural tourism products comes from deep within," Gao says.
"China's first rural family fun venue-a farmhouse homestay and restaurant-is located in Pixian county of Chengdu."
Gao has more than 20 years of experience in design.
He started his own career in homestay construction in 2015. His first rural project was in Changsha, Hunan province.
"I love backpacking in the woods and on the mountain slopes," he says.
"I've been searching for ways to return to nature and village life."