Kunming is blanketed by blossoms
Share - WeChat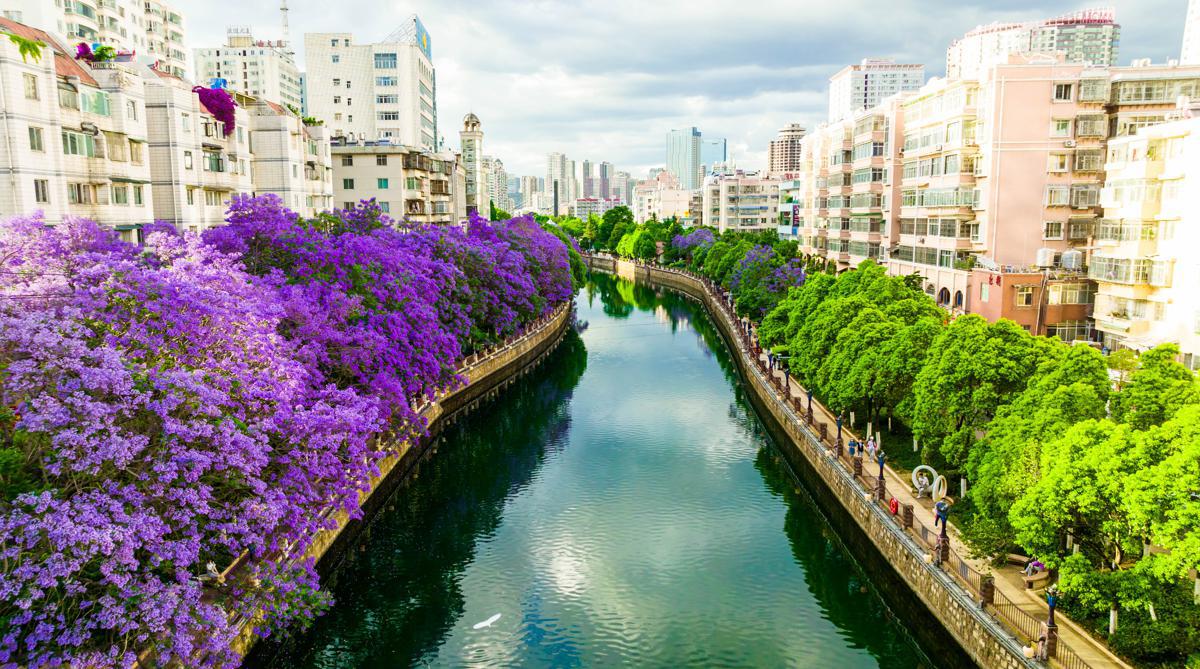 As summer arrives, jacaranda trees in full bloom across the city of Kunming, Yunnan province, have attracted many residents and tourists.
The petals of the purple flowers fill the air when they fall off the trees and gently float to the ground, creating a romantic landscape on the city's streets.
In recent years, the city has brought more vitality to its tourism market by combining jacaranda scenery with cultural creativity. Besides taking photos with the beautiful blossoms, tourists can enjoy boats on the Panlong River.