China donates books to school in Madagascar
Share - WeChat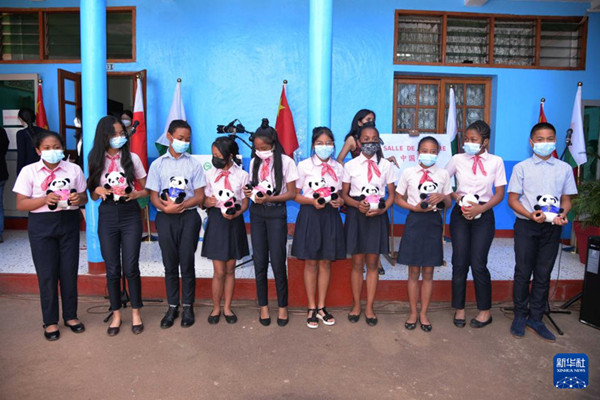 The Chinese government donated almost 3,000 books in Chinese and French to the Malagasy school Le Petit Nid on May 5, marking the opening of a reading room there.
Guo Xiaomei, Chinese ambassador to Madagascar, said at the opening ceremony the donation included children's versions of China's four great classical novels and books about traditional Chinese culture, as well as children's literature with Chinese phonetic notation. Guo said he believed these books will help young Malagasy learn more about China while encouraging reading and the acquisition of knowledge.
Ratsimisetra Felambohangy, secretary-general of the Malagasy Ministry of National Education, said Madagascar is willing to promote cooperation with China, especially in the field of education, to cultivate more talent for national development.
Ramahafalisoa Sahoby Mampionona, CEO of the school, said the donated books will provide windows for young Malagasy to learn about China and Chinese culture.
Located at the outskirts of Antananarivo, capital of Madagascar, Le Pitet Nid contains pre-school, primary, secondary and high school education with more than 2,000 teachers and students. In recent years, Chinese language teaching has been welcomed there. The first Confucius Class in Madagascar opened in April 2017, and now over 1,000 students are studying the Chinese language.
Most Popular