Father, son conquer Qomolangma together
Share - WeChat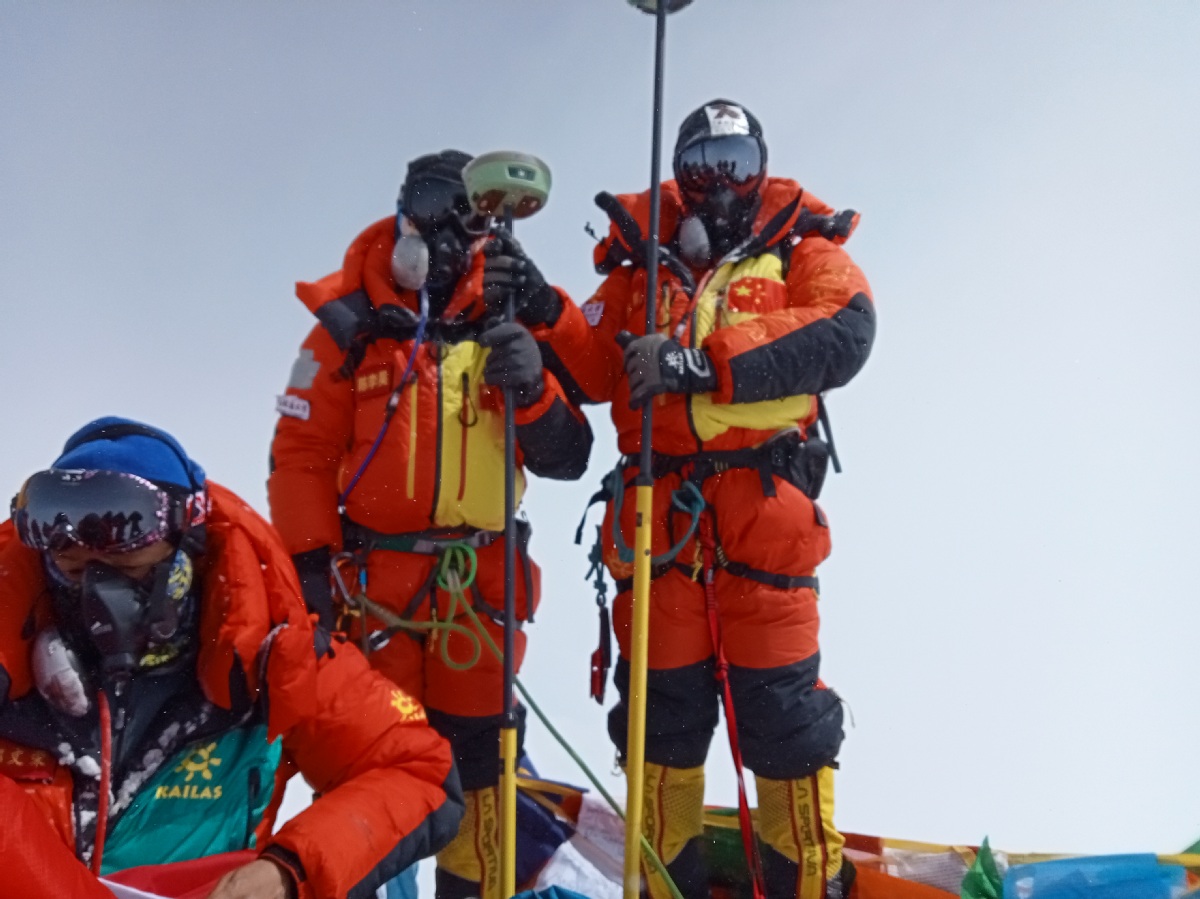 Chen Gang and his son, Chen Lihao, were honored as heroes recently on the campus of China University of Geosciences (Wuhan).
The father and son pair reached the top of Mount Qomolangma (Everest), the world's highest peak on the China-Nepal border, at about 10:30 am on April 30.
Chen is a professor of surveying and mapping at the university. His son, who is in his 20s, is a sophomore majoring in surveying and mapping engineering at China University of Geosciences (Beijing).
During their journey to the top of the world, 8,849 meters above the sea level, they carried out scientific research and collected a large number of samples of ice, snow, plants and rocks.
Huang Xiaomei, Party secretary of the university in Wuhan, and Wang Yanxin, the school's president, congratulated the pair, saying they had presented a gift to China University of Geosciences as it celebrates its 70th anniversary this year.
Huang and Wang urged teachers and students to learn from the father and son, closely combining their personal futures with national needs and climbing their new peaks in scientific research and daily life.