Diverse delights of Asian Games host city
Share - WeChat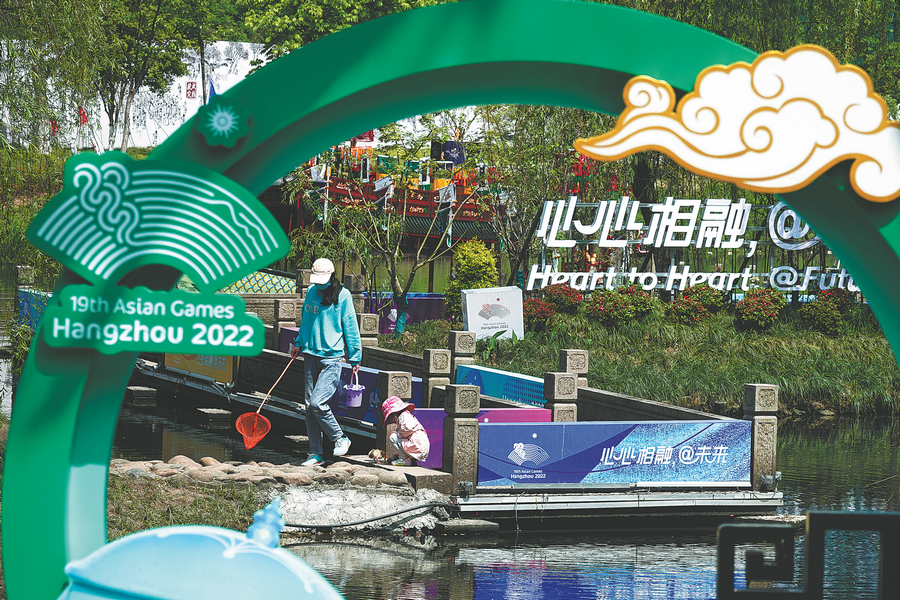 Day 1 Travel with Asian Games' mascots
Since their debut for the 19th Asian Games in Hangzhou in September, the three mascots, animated characters Congcong, Lianlian, and Chenchen, have become increasingly popular.
They can be seen in numerous settings, including countdown devices, landscape sculptures, light boxes, buses and metros as the Games approach.
The mascots' designs were inspired by Hangzhou's World Heritage sites, which are surrounded by many scenic spots.
The first mascot Lianlian, represents and is named after the lotus flower blooming in the West Lake.
The West Lake Cultural Landscape of Hangzhou, which comprises the West Lake and the hills on its three sides, was inscribed on UNESCO's World Heritage List in June 2011.
The landscape not only continues to inspire poets, scholars and artists, as it has since the ninth century, but it also serves as a model for seeking a harmonious balance between urban development and heritage preservation.
As one of the most famous tourist attractions in Hangzhou, West Lake offers visitors different highlights depending on the season, which are also known as the Ten Scenes of West Lake. These include: Su Causeway; Breeze-Ruffled Lotuses at Quyuan Garden; Lingering Snow on Broken Bridge; Leifeng Pagoda at Dusk and Three Pools Mirror the Moon, which, as the name suggests, should be visited at sunset or on moonlit nights.