Heated debate triggered as more US colleges go 'test optional'
Share - WeChat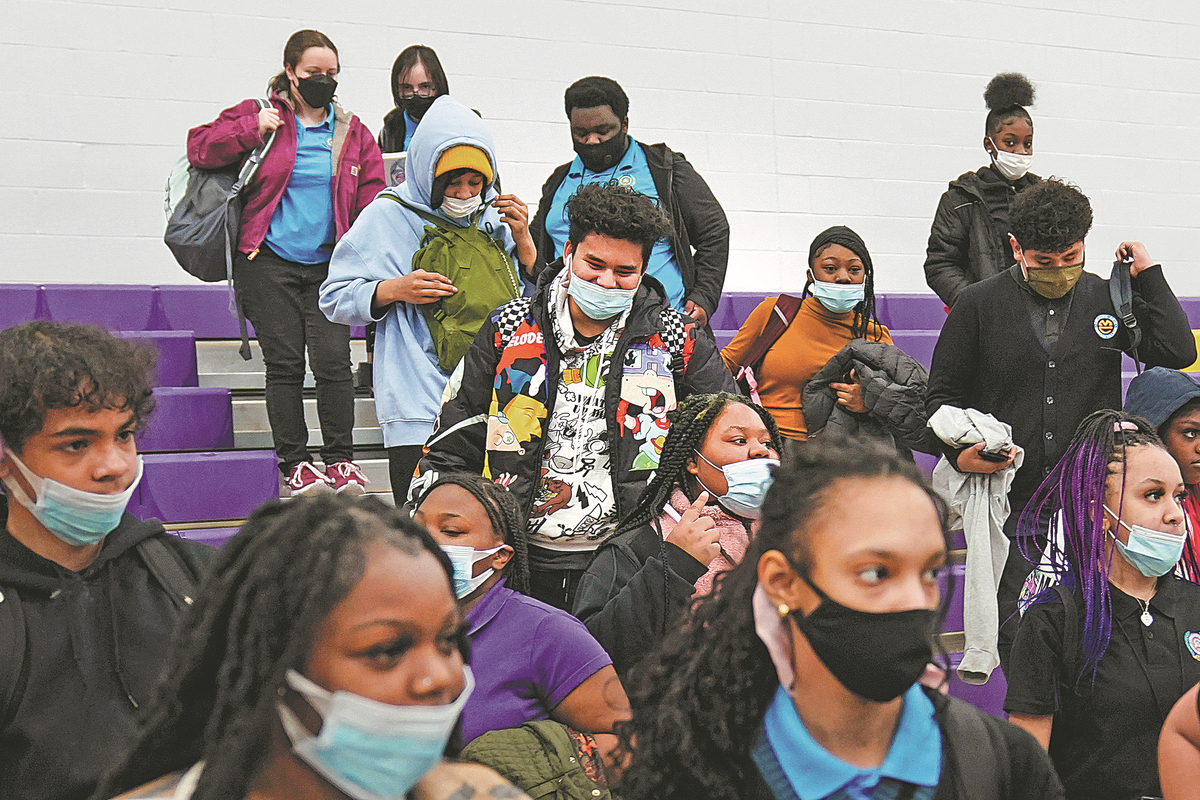 Hundreds of institutions no longer require exam scores for admission
The Scholastic Aptitude Test, or SAT, a college-entrance exam created nearly 100 years ago to ensure equal opportunities regardless of income, is the subject of heated debate in the United States.
Discussion centers around whether the examination poses barriers to the advancement of students from low-income families.
Due to concerns over the COVID-19 pandemic and inequality, more colleges and universities are moving away from requiring the exam as part of their application process, more than 50 years since the SAT was first widely required in the US.
According to FairTest, a nonprofit organization that advocates for a more limited use of standardized tests, as of late March, at least 1,830 US colleges and universities no longer require SAT scores for admission, representing 78 percent of institutions granting four-year bachelor's degrees, an all-time high.
The move toward dropping standardized tests such as the SAT and the American College Testing, or the ACT, in higher education has been building for years, but accelerated in 2020 after the pandemic forced testing sites to close, making exams difficult to administer.
In 2020, the multischool University of California system voted to abandon the SAT requirement, while late last year, it announced that it would no longer consider using any tests as part of its undergraduate admissions process.
The California State University system recently joined the University of California in ending the use of college entrance exams, making the state the first and only one in the US with no public university accepting standardized test scores for admission.
Officials at California State University cited studies showing that high school grades, rather than test scores, better predict how well students will perform in their first year at college.
The system is creating a new set of eligibility criteria with the focus on students' high school grades and life experiences.
In Michigan, high school students will be able to decide whether to submit SAT scores under a bill recently approved by the state House of Representatives. Michigan state law requires high schools to place SAT scores on official student transcripts.
State Representative David Martin, sponsor of the bill, said the SAT mandate leaves Michigan students at a disadvantage when applying to colleges. Their scores are not "the best way to gauge their knowledge or their capability to succeed", Martin said in explaining the reason for removing the requirement.
University System of Georgia, the fifth largest state university system in the United States, announced in March that it would temporarily waive test score requirements for admission at 23 of its 26 colleges and universities.