Dedicated protector and expert bringing Dazu rock artwork to global attention
Share - WeChat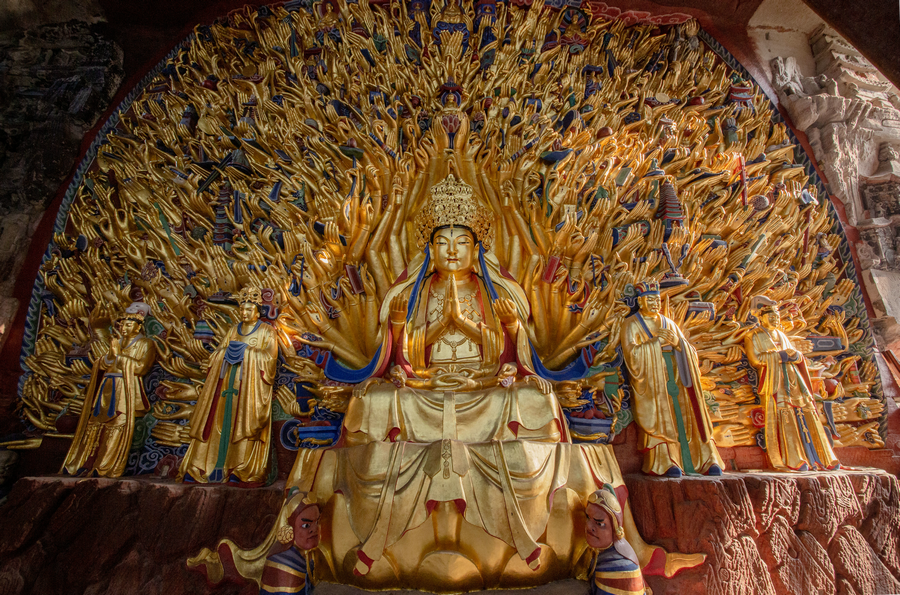 Over the past half century, Guo Xiangying has been doing just one thing.
"All I want to do is to make the world know more about Dazu Rock Carvings," says the 86-year-old. He is the retired founding director of the Dazu Rock Carvings Museum in Chongqing.
The museum, including a 5,000-square-meter permanent exhibition area, a circular-screen movie theater, seminar halls and a tourism center, is one of the largest of its kind in China.
Though he has retired from the post for years, Guo still devotes all his time to the preservation and research of this national treasure.
In January, Guo co-hosted with Shan Jixiang, president of Chinese Society of Cultural Relics, a TV program about China's world cultural heritage sites, where he shared his stories on the carvings.
The grottoes, which are spread over 100 locations in Chongqing's Dazu district, date back to the Tang Dynasty (618-907) and peaked in the Southern Song Dynasty (1127-1279). They are generally considered among the world's last such comprehensive rock carving artworks, and the five most representative locations were added to the UNESCO World Heritage List in 1999.
Among them, the cliffside carvings complex on Mount Baoding reflects the high point of Buddhism's adaptation in China.