Solomon Islands not Australia's lackey: China Daily editorial
Share - WeChat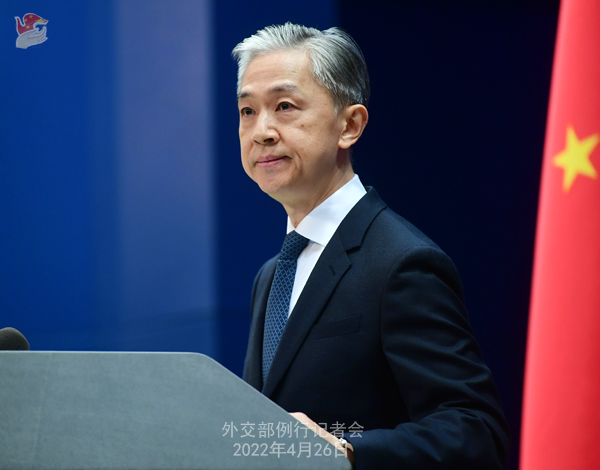 After signing a cooperation agreement with China last week, the Solomon Islands has faced mounting pressure from the United States and Australia. This reflects the hypocrisy of the two countries rather than the significance of the deal itself.
In a bid to exert pressure on the Pacific island country to scrap the deal, Australian Prime Minister Scott Morrison, who is currently campaigning for re-election, grabbed the baton from US President Joe Biden's Indo-Pacific coordinator who fruitlessly visited the Solomon Islands on Thursday with that objective top of his agenda.
Although Solomon Islands Prime Minister Manasseh Sogavare has repeatedly said the pact was guided by the country's national interests in response to its country's "internal security situation" and will not "undermine peace and harmony" in the region, the US and Australia are seeking to portray it otherwise.
They allege that the agreement between China and the Solomon Islands on security cooperation is not transparent and will in effect be the means for China to build a naval base in the region.
"We won't be having Chinese military naval bases in our region on our doorstep," Morrison was quoted as saying. "I share the same red line that the US has." This is nothing but a threat based on hyping up the tired old pig of a smear that China represents a threat.
Foreign Ministry spokesperson Wang Wenbin made no bones about this, saying: "Speculation that China will build a military base in the Solomon Islands is pure disinformation fabricated by a handful of people who harbor ulterior motives."  
Australia has no legal grounds for interfering in the cooperation between China and the Solomon Islands. In doing so, it is merely demonstrating its colonialist-infused arrogance.
If the Morrison administration really cares about the Solomon Islands people's well-being, it would not have looked at the island country's sufferings due to social unrest for years with folded arms. And if it really respects the sovereignty and autonomy of the Solomon Islands people, Morrison would not have implied that the Solomon Islands must effectively gain Australia's approval before developing relations with other countries.
As Wang Wenbin said, the South Pacific Islands countries are independent sovereign countries, rather than the "backyard" of the US or Australia, and any attempt to copy the Monroe Doctrine in the region will lead nowhere.
The China-Solomon Islands security cooperation agreement is in accordance with international law and practice and beyond the calumniating of Canberra and Washington. Morrison's call for transparency better applies to the intentions of Australia, the US and the United Kingdom in forming the AUKUS trilateral security pact, as well as Canberra' s black-box cooperation with Washington and London on nuclear-powered submarines.
And as for a country's military presence being cause for concern, the US has nearly 800 military bases in 80 countries and regions across the world that are truly troubling for many.
Most Viewed in 24 Hours
China Views