Pension scheme seen serving the elderly
Share - WeChat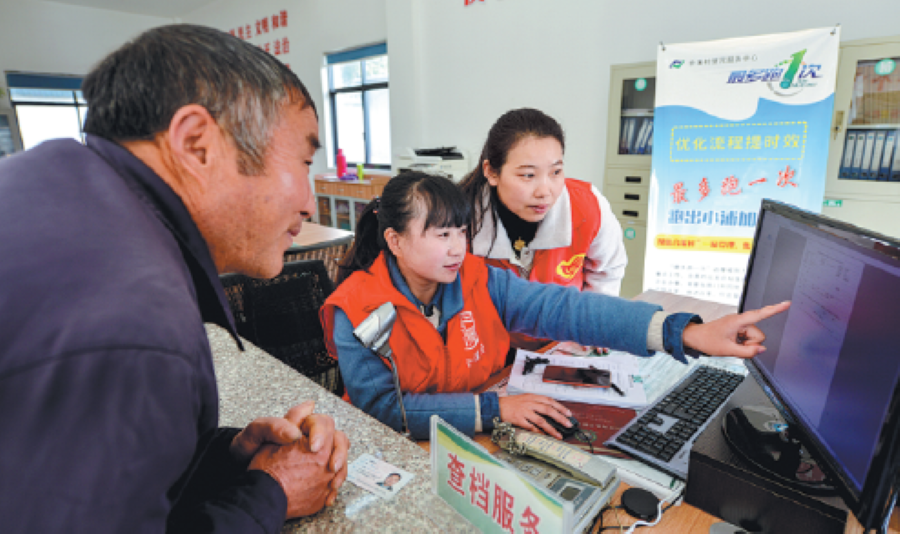 Experts extol new framework that is expected to spur financial products
China's move to launch a personal pension scheme is necessary to meet people's demand for a multilayered and multi-pillar pension system and will help serve an aging population better, officials said on Monday.
The country unveiled the framework of a personal pension scheme last week to complement its current pension system amid increasing efforts to address the needs of its rapidly aging population.
Last year, people aged 65 years or over accounted for 14.2 percent of the more than 1.41 billion population on the Chinese mainland, according to the National Bureau of Statistics. The figure is likely to exceed 20 percent in 2035, the United Nations said.
Chinese people covered by basic pension insurance for urban employees or by basic pension insurance for urban and rural residents are allowed to contribute up to 12,000 yuan ($1,828) per year to their pension accounts.
With urban and rural residents' disposable incomes expected to further rise, China will gradually raise the annual contribution ceiling at the right time, said Nie Mingjun, an official with the Ministry of Human Resources and Social Security.
Funds held in the accounts will be invested in certain financial products that meet regulatory requirements, including banks' wealth management products, deposits, commercial pension insurance and mutual funds.
Regulators will decide which financial institutions and which products will be given the green light to join the program. Individuals participating in the program can make their own choices of products and will bear the corresponding risks.
Regulators are expected to choose the financial institutions that perform adequate due diligence and have a high degree of professionalism in investing as institutional participants of the program, said Zeng Gang, deputy director-general of the National Institution for Finance &Development.
The selection of financial products will be dynamically adjusted amid the competition among different products, said Wang Guojun, a professor at the School of Insurance and Economics of the University of International Business and Economics.
"High-quality pension-themed financial products will definitely emerge, and a group of top-performing banks, mutual funds and insurers will stand out during the process," he said.
Wang Hanfeng, chief strategist at China International Capital Corp, said: "The construction of the personal pension scheme will help cultivate and develop long-term institutional investors for capital markets. It will also help improve the current markets' cautious expectations to a certain extent."
Using pension money, people will be able to share benefits of the real economy by participating in capital markets through investments in financial products, said Lin Xiaozheng, an official with the China Securities Regulatory Commission.
Pension money can provide more long-term and stable funds to develop the real economy via capital markets, according to the CSRC.
Dong Dengxin, director of the Wuhan University of Science and Technology's Finance and Securities Institute, said: "The development of the personal pension scheme should be driven by favorable tax policies so that it will give people more incentives to participate in the program. Meanwhile, financial institutions should be encouraged to carry out research and innovation of personal pension products to provide investors and consumers with more diversified investment options."