New chapter for women's writing
Share - WeChat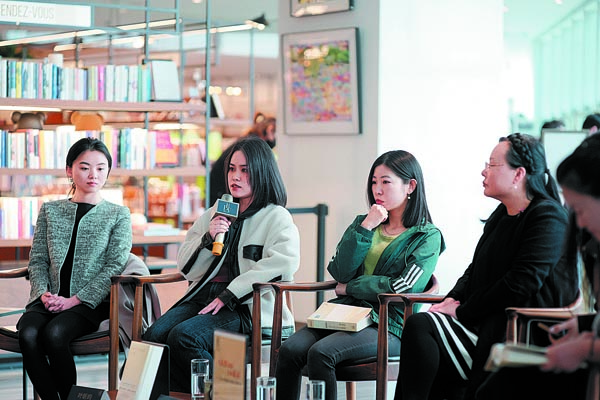 Book traces century of literature from those too often overlooked and reflects the sector's changing landscape, Yang Yang reports.
One day last summer, Zhang Li, professor of Chinese literature from Beijing Normal University, received a message from one of her female students that immediately cheered her up.
"She sent me a photo of the book, An Anthology of Short Stories by Chinese Women in 2020, which she took at a nail salon, and said: 'Professor, your dream has come true'," Zhang says.
It was the second annual anthology that Zhang and her students have compiled since 2019.
From hundreds of short stories published in literary magazines or online each year, they selected 20 pieces that not only best display the miscellaneous current life of Chinese women of different ages, marital status, class, region, ethnic group and profession, but can best show the achievements of the art.
"It is always my dream that the anthologies can reach more female readers from all walks of life than people like critics or academics," she says, adding that they had an online chat group and they all cheered on seeing that photo.
Like the previous two books in 2020 and 2021, the third one, An Anthology of Short Stories by Chinese Women in 2021, also came out in March, when the society spotlighted women's life to celebrate the International Women's Day on March 8.
In the book's foreword titled Illuminate the Dark Place, Zhang traces the 100-year history of women's writing in China, stressing that the mission of women writers is to light a beacon, in not only their own life but the life of all women.