Industry base points way for low-carbon transition
Share - WeChat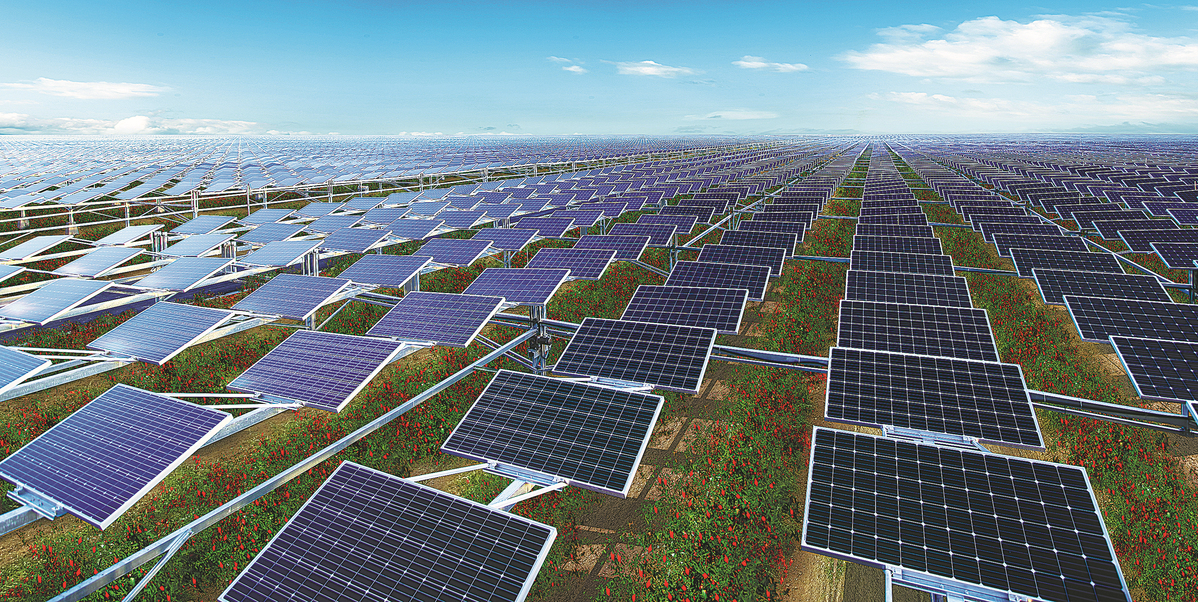 Editor's note: China aims to peak its carbon dioxide emissions before 2030 and achieve carbon neutrality before 2060, major goals in a national green transition drive. This series looks at efforts in various sectors to meet the goals.
Resource-rich region, energy hub put sustainability at center stage by tapping latest technology, innovations
When villager Tian Yanhu arrived at his work site at the Ningdong Energy and Chemical Industry Base, in Northwest China's Ningxia Hui autonomous region, as a fresh graduate almost two decades ago, he felt lost.
"It looked very barren. There were no roads or signs at first glance, and we didn't know where to go. But we soon got the hang of it, when we realized the path for development was assuredly set for us," said Tian, 40, who is now director of the economic development bureau of the management committee of the base.
The humble beginnings of one of China's leading natural resources and energy bases-now a modern, model industrial site boasting the latest technology and management practices-point to the importance of resolute planning and consistent implementation to achieve stable and successful development, he said.
"It was always the direction from the authorities, right from the central to the local level, which ensured our progress. Our main priorities were clear from the start," Tian said.
Ningdong is a major coal and coal-to-chemical industrial hub and an energy generation site, tapping large regional deposits. It neighbors the similarly resource-rich Inner Mongolia autonomous region and Shaanxi province.
The base is now banking on its natural advantages, industry experience, sound infrastructure and technical know-how to take a lead in China's low-carbon transition toward green energy for sustainable development.
In September 2020, Chinese President Xi Jinping announced via video link at the general debate of the 75th session of the United Nations General Assembly that China aims to have carbon dioxide emissions peak before 2030 and achieve carbon neutrality before 2060.
A year later, Xi, who is also general secretary of the Communist Party of China Central Committee, reiterated the country's carbon peak and neutrality goals, which have mapped out a national blueprint for green and low-carbon transformation in the coming decades.
In October, the CPC Central Committee and the State Council jointly released a document containing guidelines for achieving the green targets, with specific objectives and measures. China aims to gradually grow its share of non-fossil energy consumption to about 20 percent by 2025 and 25 percent by 2030, and more than 80 percent by 2060.
The emphasis is on establishing a clean, low-carbon and circular economy, increasing energy efficiency, raising the share of non-fossil energy consumption, and cutting carbon dioxide emissions through science, technology and innovation. The guidelines lay out a firm commitment for a green, low-carbon and high-quality development path that gives priority to ecological civilization.