Soothing sound of music works its magic
Share - WeChat Listeners learn to ease stress during the pandemic
Li Yang had often heard people say that music can heal, but didn't understand how until she experienced its recuperative powers herself.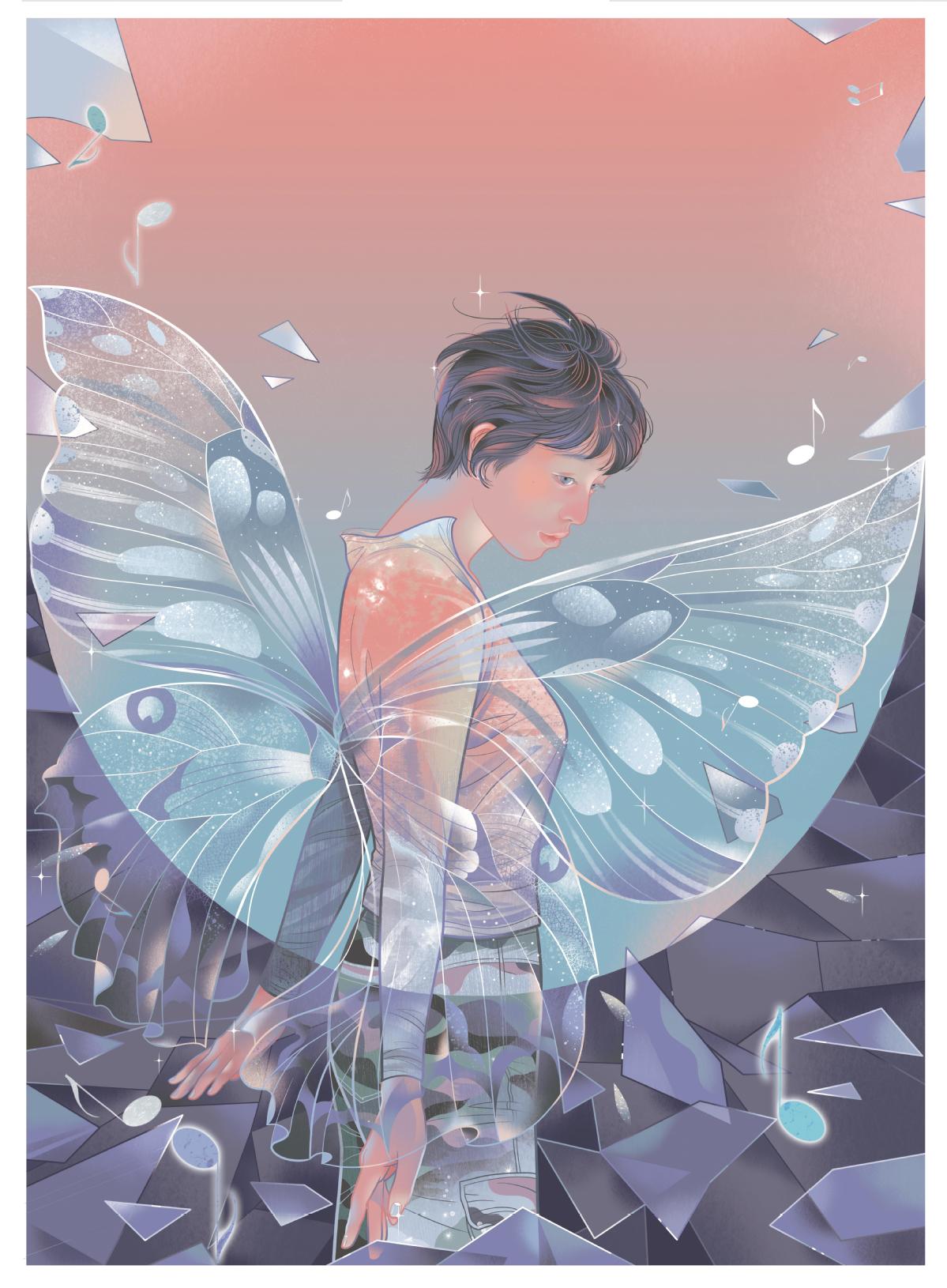 Since the end of last month, the 32-year-old Shanghai native has had to stay home after a new round of COVID-19 hit the city.
Like many others, she has faced sleepless nights, anxiety and fear. Her upstairs neighbor tested positive for the disease, while her next door neighbor's antigen self-test also returned positive.
"I've never experienced anything like this before. I am having a hard time adjusting to being at home more than usual and feeling stressed about the situation," said Li, who before the pandemic emerged had a regular job as a civil servant.
She and her husband are now working as volunteers in their neighborhood every day, helping residents solve a variety of problems and buying food for them.
After a long day, Li likes listening to music, especially soothing and relaxing sounds without lyrics. She also has taken up a hobby-learning to sing through online courses.
One of her teachers is the singer Gong Linna, who has given online vocal training to amateur music lovers since 2020.
On the night of April 12, Gong gave a 90-minute online class, which attracted an audience of more than 300,000, including Li.
The class started with Gong teaching participants breathing exercises. "Check your posture. Keep your shoulders down and relaxed. Make sure your back is straight. Breathe deep with your belly," she said while demonstrating the moves.
The veteran singer is known for her powerful voice, wide vocal range and solid performing technique. In 2010, her song Tan Te, or Disturbed, propelled her to stardom.
Written by her German husband Robert Zollitsch, the song has no lyrics and fully showcases Gong's singing skills, making her a sensation on the internet.
"I usually start the day practicing my qi, which helps rejuvenate, refresh and lift my spirits. Qi is the energy that flows through your whole body. A balanced qi movement has the power to make you strong physically and happy emotionally," Gong said during the course.