Q&A: Is repeated mass COVID testing necessary in Shanghai?
Share - WeChat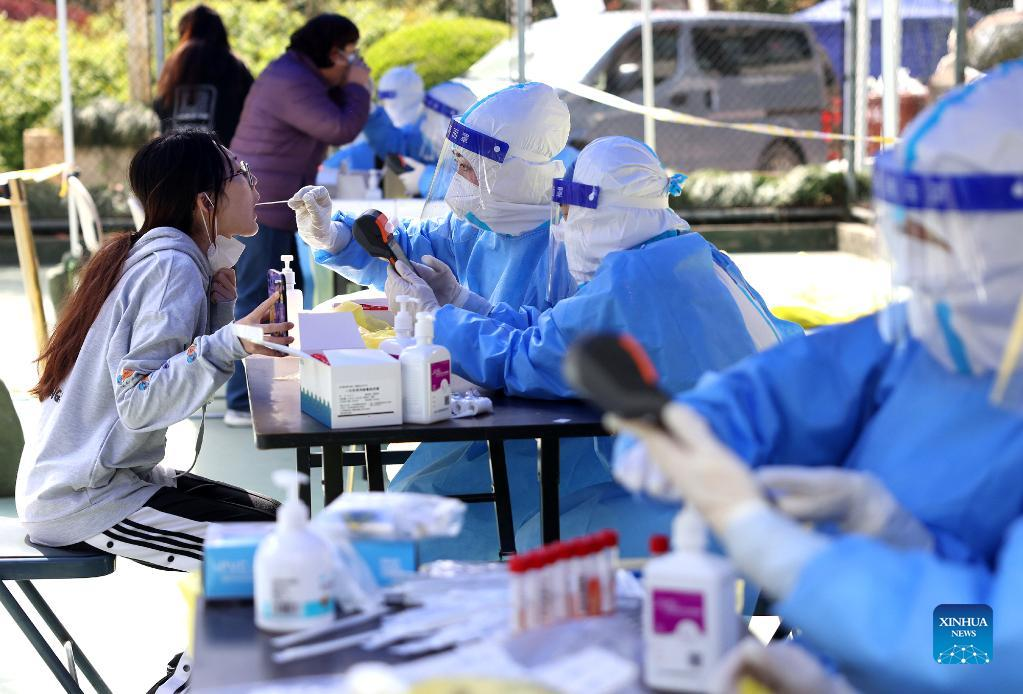 Since the recent outbreak of COVID-19 in Shanghai, the city has resorted to large-scale testing to screen out positive cases.
From April 18 to 21, people living in locked down areas need to take a nucleic acid test on a daily basis. Is such an intensive testing campaign necessary? Let's hear what a health expert and an official of the city said.
Q: Is repeated large-scale nucleic acid testing necessary in locked-down areas in Shanghai?
A: Yes.
Gao Chunfang, director of the test processing center at Shanghai Yueyang Hospital, said after contracting the novel coronavirus, people undergo an incubation period in which the viral load is too low to be detected.
"Repeated tests can increase the probability of detecting infections in time, especially asymptomatic ones, and stop the spread of the epidemic," Gao said.
Samples for COVID tests are collected through nasal swabs, throat swabs or both, but there can be differences in the sampling process, such as the place and depth of sampling and amount of material collected. Multiple tests can reduce the risk of false negative results, she said.