Nuclear energy points way to greener, cleaner future
By ZHAO RUIXUE in Jinan and ZHANG XIAOMIN in Dalian, Liaoning | CHINA DAILY | Updated: 2022-04-18 07:56





Share - WeChat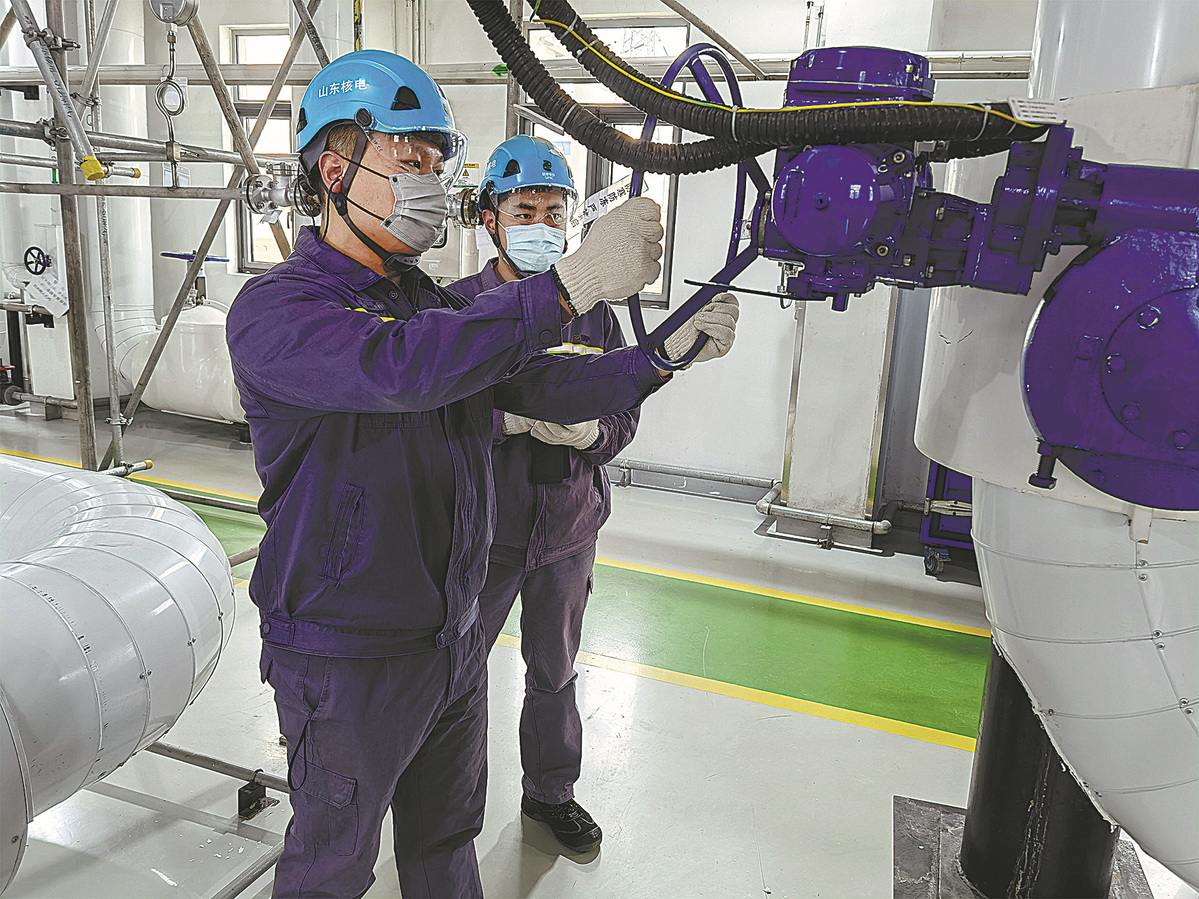 In addition to supplying power, nuclear energy has been used for decades for heating and seawater desalination around the world.
Nuclear energy developers are now using new models of this form of clean energy to increase efficiency and reduce costs.
In Haiyang, Shandong province, a nuclear power plant on the Yellow Sea shore completed a mission this year to provide clean heating to all urban districts of the city throughout the winter.
Shandong Nuclear Power Co, a subsidiary of State Power Investment Corp and also the plant's operator, said the facility provided carbon-free heating for 143 consecutive days, serving an area of 5 million square meters and benefiting 200,000 residents in Haiyang, a county-level city under the jurisdiction of Yantai.
The plant's heating system is connected to the nuclear unit, making it the first commercial attempt in China to supply heat from traditional nuclear power.
Xiu Yaping, a Haiyang resident who lives about 20 kilometers from the plant, said clean heating keeps her family warm and contributes to a healthier environment.
"The temperature in our home remained at about 24 C during the winter," Xiu said, adding that when she turned all the heating appliances in the property on, the temperature rose to around 28 C, so she had to turn one or two of them off.
"The heating came on several days before the scheduled start of the winter heating season, and due to cold weather it was turned off days after the scheduled end of this period," she said.
Living near a thermal power plant, Xiu used to be worried by smoke pouring from its chimneys in winter when the plant started to burn coal to provide heating. She needed to clean her window sills every day to prevent soot forming.
"Now, I feel that our living environment is much cleaner," she said.