10-day Canton Fair kicks off online
Share - WeChat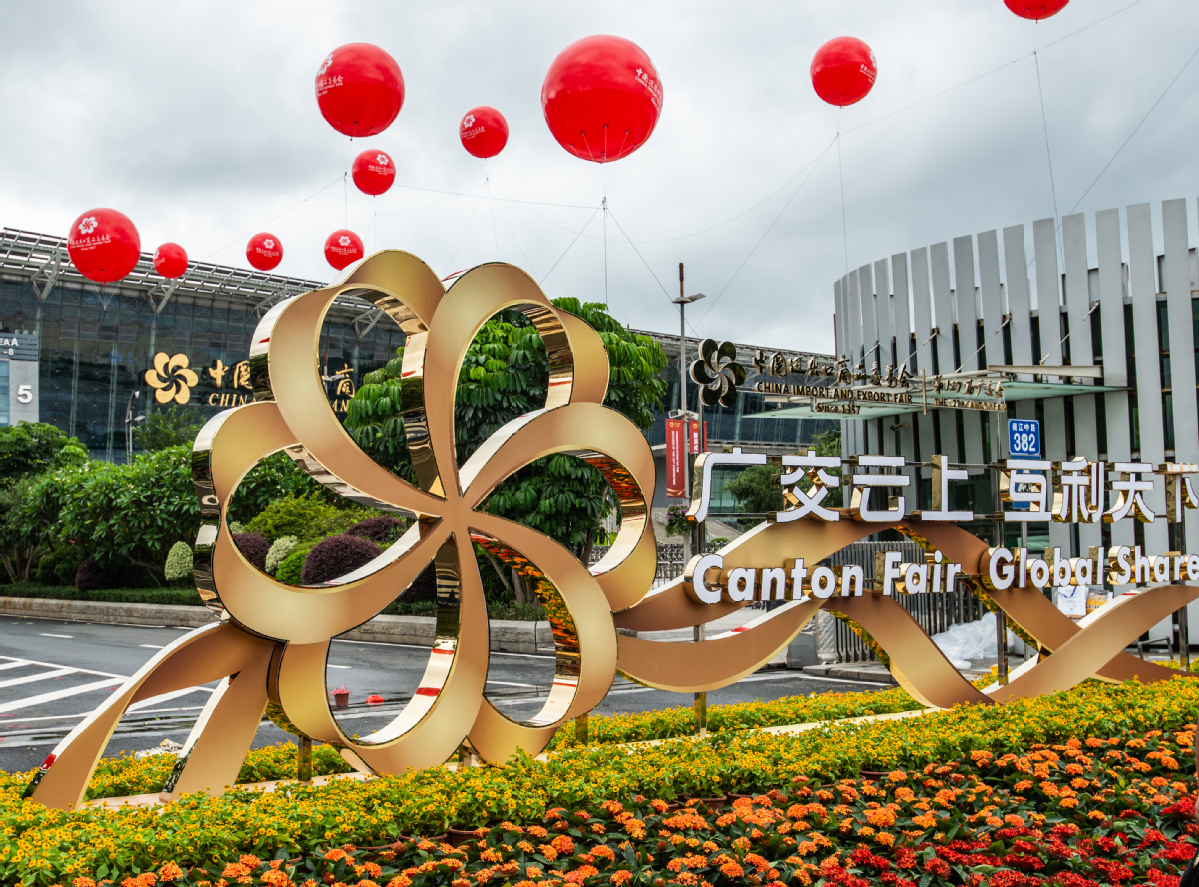 Organizers of the China Import and Export Fair, better known as the Canton Fair, have expanded their foreign trade networks by reaching agreements with more industry and commercial organizations from countries and regions participating in the Belt and Road Initiative and member states of the Regional Comprehensive Economic Partnership.
Themed "Connection between domestic and international dual-circulation", the Canton Fair, China's largest of its kind, is scheduled to take place online between Friday and April 24. The fair is usually held twice annually, in April and October.
"Expanding the trade fair's international circle of contacts will help boost trade for Chinese exporters amid global uncertainties brought about by the resurgence of the COVID-19 pandemic and other international factors," said Xu Bing, spokesman for the fair.
The RCEP, the world's largest free trade deal to date, covers 10 member states of the Association of Southeast Asian Nations and five free trade agreement partners-China, Japan, the Republic of Korea, Australia and New Zealand.
After signing agreements with 14 industrial and commercial organizations from countries and regions involved in the Belt and Road Initiative, as well as other RCEP member states, the fair has so far seen 170 global trade partners register, Xu said.
"We have invited key buyers from our major partners to go online for business negotiations with Chinese exporters," said Xu, during a news conference on Thursday in Guangzhou, capital of Guangdong province.
China's foreign trade in goods reached 9.42 trillion yuan ($1.48 trillion) in the first quarter, up 10.7 percent year-on-year, said the General Administration of Customs.
ASEAN remained the largest trade partner of China in the first three months, with bilateral trade reaching 1.35 trillion yuan during the period.
"We are expected to ship more products to Japan in the years to come, which is a major export destination for us," said Zhou Meirong, a sales manager of Dongguan Ilena Furniture Co Ltd, which focuses on the production and sales of mattresses.
After the RCEP agreement took effect in January, tariffs on mattress exports to Japan were cut from 3.8 percent to 3.6 percent, Zhou said.
Focusing on improving the effectiveness of trade connections and user experience, the event's organizers said the Canton Fair would be designed to further optimize and enhance the functionality of the event's online platform and take various measures to facilitate interactions between domestic and overseas exhibitors as well as sourcing companies.
"Online exhibitions at the Canton Fair are not only an inevitable requirement to comply with the development trend of the digital economy, but also a pragmatic choice to deal with the impact of the COVID-19 pandemic," said Shu Jueting, a spokeswoman for the Ministry of Commerce.
"It will break through time and space constraints, helping exhibitors and buyers achieve 24-hour negotiations, with lower costs and higher efficiency," Shu said.
A total of 16 categories of goods ranging from consumer goods to machinery from about 25,500 domestic and overseas companies will be exhibited during the 10-day online event.
Some 402 international companies from 32 countries and regions will also display their products online during the fair, according to the organizers.
The online platform this year has developed new functions for suppliers and buyers, including more accurate searches, online interactions and business matching systems, she added.
"It will be more interactive, allowing buyers and exhibitors to communicate more efficiently," the spokeswoman said.
Shu said the fair will organize 50 global cloud-based promotional events to facilitate trade matches and transactions between key domestic industrial clusters and branded enterprises' large international buyers.
In addition to basic services such as Customs, freight forwarding, finance, insurance and certification, the fair's organizers will introduce new services including China-Europe freight trains, cross-border e-commerce and overseas warehouses to help enterprises to improve trade chains.