Local bonds set to boost investment
Share - WeChat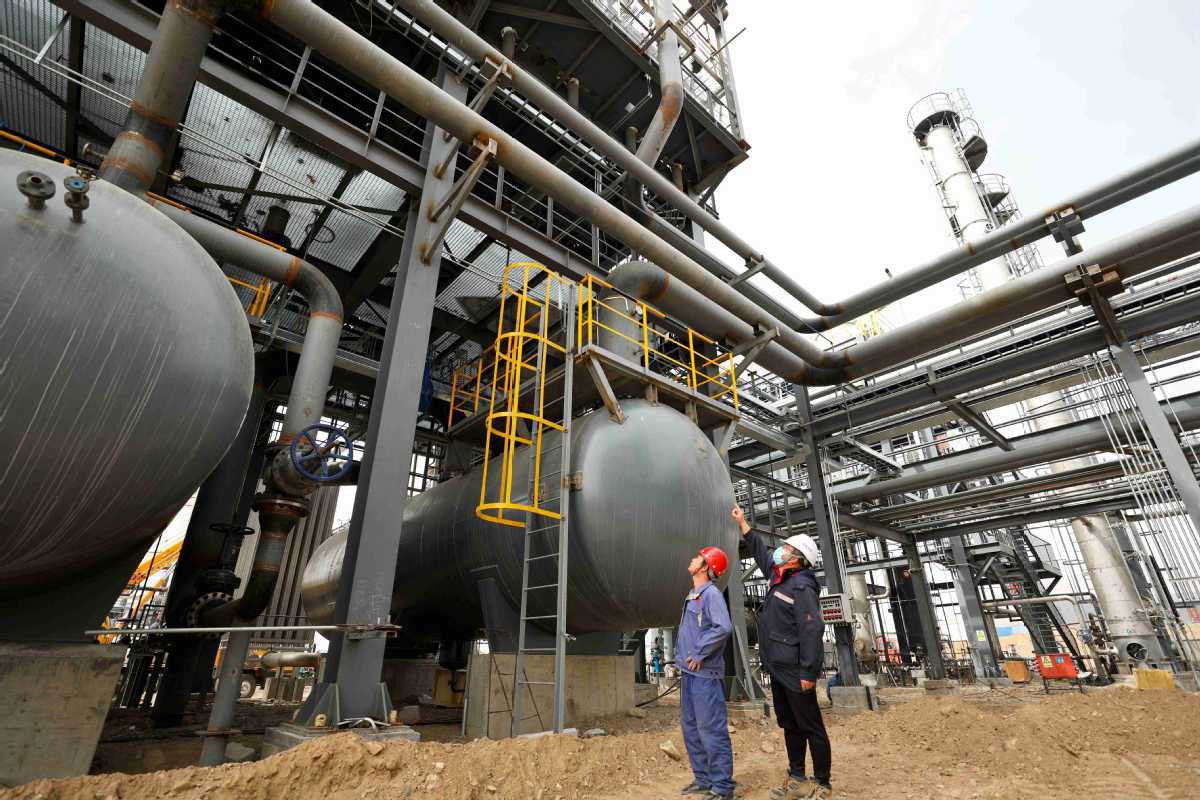 Finance ministry says special purpose instruments will help stabilize growth
China is accelerating the issuance of special purpose bonds at the local government level to further boost investment, a move that experts see as key to stabilizing growth this year amid mounting pressure from home and abroad.
Xu Hongcai, vice-minister of finance, said at a news briefing on Tuesday that by the end of March, some 1.25 trillion yuan ($196 billion), or 86 percent of the 2022 advance quota of 1.46 trillion yuan for local special purpose bonds, had been issued.
Local governments are paying great attention to reserving projects eligible for such bond-based funding, and there are currently some 71,000 projects in the pipeline, he said.
"This year, the issuance of local government special purpose bonds is moving visibly faster. In keeping with the requirement of project-based allocation, local governments are working promptly to match these bonds with eligible projects, so that they will generate real economy activities at the earliest possible time, catalyze greater investment and effectively boost growth," Xu said.
He said bond allocation has been carried out only after giving due consideration to both fiscal capacity and debt level of local governments, in order to avoid regional piling of debt risks.
The scope of projects eligible for this type of bond-based funding has been expanded, Xu said. The bonds will provide more investment to improve people's livelihoods, strengthen areas of weakness and construct "new infrastructure" and other high-level sustainable projects.
He reiterated that the advance debt quota allocated in 2021 will be issued by the end of May, and the full quota set for this year will be issued by the end of September, as per the timetable set by the State Council, China's Cabinet.
A vital source of funds for local infrastructure construction projects, special bonds are what experts believe will be key to this year's growth story.
Gao Ruidong, chief economist at Everbright Securities, noted that both the speed of issuance and the allocation level of local bonds for the first quarter have set records.
"This will quickly generate investment for the first half, underpinning steady economic performance for this year," he said.
The number of infrastructure projects for this year is sufficient, he said. And with prompt funding, infrastructure investment will continue to grow quickly in the first half.
Noting that the recent resurgence of COVID-19 cases is having an impact on economic activity in certain regions, Xu, vice-minister of finance, said the ministry's multipronged efforts will minimize the effect on bond allocation.