Food companies contribute to fight against Shanghai outbreak
Share - WeChat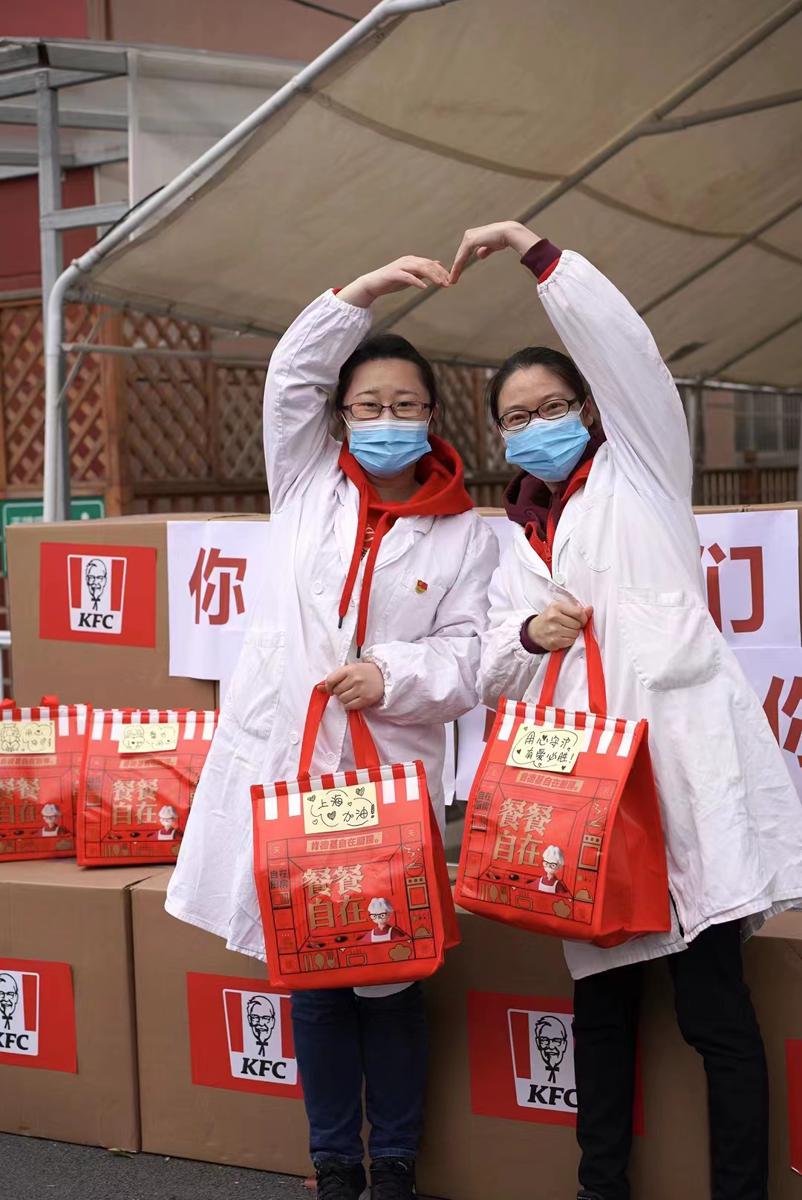 Food companies are sparing no efforts to provide supplies to medical staff and patients amid the current COVID-19 outbreak.
Yum China, which operates brands from KFC, Pizza Hut to Lavazza, is offering a special breakfast combo to over 3,000 medical workers from outside of Shanghai who are helping with mass testing and patient treatment.
The freshly-made meal set features a mix of Western and Chinese items like chicken panini and deep-fried dough sticks, among other treats, the company said.
KFC is also providing local medical staff and community volunteers with pre-prepared steaks and fried rice that comes in three flavors.
Meanwhile, Pizza Hut is dishing out ready-to-eat pizzas and snacks to frontline workers, while Lavazza has been providing freshly brewed coffee and pastries to certain neighborhoods.
Meanwhile, Mondelez China, the snack company known for its Oreo cookies, has donated 863 boxes of biscuits worth 300,000 yuan ($47,000) to frontline workers in 13 subdistricts in Shanghai's Xuhui district.
"Although we are facing challenges in the delivery and distribution of raw materials, we have managed to ensure the stable supply of our products and will strive to support the prevention and control of the epidemic," said Wu Gang, government and public affairs manager at Mondelez China.
McDonald's China has offered 400 happy meal sets and toys to kids and parents admitted to the makeshift hospital at the Shanghai New International Expo Center and young patients and medical staff at Shanghai Children's Medical Center.
A typical combo includes a chicken hamburger, chicken nuggets, pies and milk, as well as toys to cheer up the junior patients, the company said.
"We are glad to do our part in safeguarding these children during this difficult period," said Qin Yuerui, the store manager of the Changtai outlet. "We hope they can stay optimistic and recover soon."