CATL to produce battery cells in Germany
Share - WeChat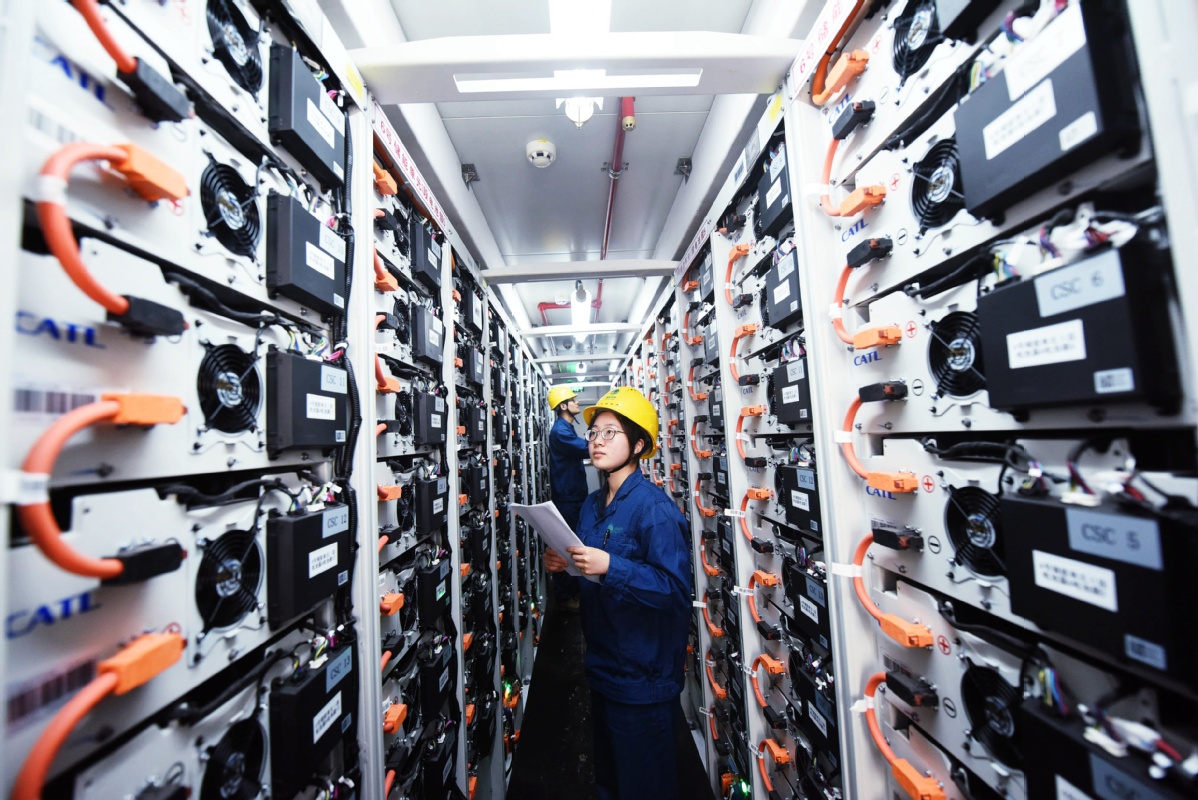 Contemporary Amperex Technology Co Ltd has received approval to produce battery cells in its factory in the German state of Thuringia recently, giving the battery giant another big step forward in its global expansion.
The Thuringia plant was allowed to manufacture battery cells with an annual production capacity of 8 gigawatt-hours, which according to the original plan, is expected to reach 14 gigawatt-hours. The new plant, as CATL's first factory outside of China, has a total investment of 1.8 billion euros ($1.9 billion), which is much higher than the average 300 million yuan ($47 million) to 400 million yuan investment in the company's domestic factories.
"We are glad to be the first company to receive approval to manufacture made-in-Germany batteries. The plant will provide a strong impetus for the urgently-needed energy transition," said Matthias Zentgraf, CATL's president for Europe.
Despite the unstable global supply chain due to the current COVID-19 pandemic, the Thuringia plant is in the final stage of construction and machine installation, and is set to start operation by the end of this year, the company said.
"Our German plant is expected to provide high-quality products and services for major carmakers in Germany," he added.
The new plant is only about a three-hour drive to Tesla's Gigafactory Berlin-Brandenburg. Germany's BMW Group also announced back in 2019 the purchase of batteries from CATL worth 7.3 billion euros.
"The move showed that CATL is looking to speed up its capacity expansion with an eye on growing its global market share. The company is also planning for an anticipated boom in new energy vehicle sales in the coming years," said Wang Jing, a research supervisor for high-end manufacturing at Shanghai Chaos Investment Group Co Ltd.
According to minutes of an internal meeting provided to China Daily, Robin Zeng Yuqun, chairman of CATL, told over 50 investors, including Hillhouse Group, Sequoia Capital, Tencent Holdings and Temasek Holdings, that the company is exploring the feasibility of localizing in the United States.
Zeng said the company has had plenty of interaction with US clients, including both traditional automakers and emerging vehicle manufacturers, and has explored with them the feasibility of supplies and cooperation, depending on product quality and costs that are to be reflected by worker training, efficiency and labor unions.
With over 10 production bases by the end of last year, CATL plans to boost the expansion of overseas bases as well as system construction, including the training of overseas employees, he said.